Darrelle Revis Thinks the Jets Would Have the Best Cornerback Tandem in the NFL with Nnamdi Asomugha, Complete Open to Idea of Adding Randy Moss
The New York Jets sure would be a scary team if Nnamdi Asomugha decides to take a pay cut and join forces with Darrelle Revis in New York's secondary. Revis is only twenty-six years old and claims he doesn't know if the top two corners in football have ever been on the same team at one point. Even if it seems implausible for any team to ever acquire the top two cover corners in today's NFL, the fact of the matter is that the New York Jets seem to be able to go out and get who they want in situations like this. Mike Tannenbaum hasn't been shy about upgrading his team over the past few years and he wasted no time when the lockout was lifted by locking up wide receiver, Santonio Holmes, to a deal that was worth $50 million with $24 million guaranteed, and only a cap hit of $2.45 million this year.The Jets are also said to be very interested in signing another wide receiver — Randy Moss's name has been thrown around and both sides to be mutually interested. It may only be a rumor at this point, but don't put anything past Rex Ryan. It would be a real stunner if New York could find all the cap space for all these former and current super stars, but this team continues to stock pile big names with high caliber talent. If the Jets land Nnamdi Asomugha and Randy Moss this year's Super Bowl may be theirs to lose, but that's why the game isn't won on paper as the crazy NFL free agent carousel continues to move at a rapid pace.Darrelle Revis joined ESPN New York on "The Michael Kay Show" to discuss Nnamdi Asomugha being the Jets top priority right now, if he thinks Nnamdi Asomugh is the best cornerback in the NFL right now, Asomugha wanting to be a New York Jet, the Jets defense being impossible to throw on if Asomugha joins the fold, possibly restructuring his contract to make it easier for Asomugha or any other free agents to join the Jets, and how he'd feel about Randy Moss joining his team.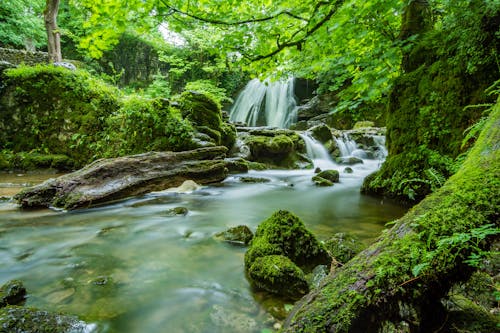 At this point is signing Nnamdi Asomugha a priority for the New York Jets?
"I don't know if it is a high priority, but it's a focal point for us to look into that situation. Nnamdi is free right now, so I'm sure not just us, but I'm sure a lot of other teams are trying to get him. He's a great corner. He's the best in the league. Everybody right now is just trying to pursue him."
Nnamdi Asomugh is the best in the league? Is he better than you?
"I'm not going to get into all of that. It's always a one-two thing between me and him. I'm just happy to be in the position I am and my performance of me just trying to be the best. Everybody has got their different opinion and I mean that is it."
After talking with Nnamdi Asomugha and hanging with him at the Pro Bowl do you think Asomugha wants to be a Jet?
"Me and him are good friends. We've had those talks jokingly at the Pro Bowl. I don't know we had those talks.  He said 'I want to play with you.' I said I want to play with you. It was that type of talk. Now we hear and this is the opportunity for it to happen, so I know as our organization is going to move forward that is one of our focal points to try to pursue Nnamdi."
If you guys get Nnamdi Asomugha is it going to be impossible to throw the ball on your defense?
"I think it is going to be very difficult for opposing offenses to game plan on us I feel so. Not to brag or boast. I mean I don't know man. The history of the NFL-football has been way before my time; I am only 26; I don't know if there has been a one-two or the top corners on the same team on a defense, so it would be a great tandem. It would be a great tandem."
If need be are you willing to restructure your contract to bring in Nnamdi Asomugha or other free agents?
"I am going to keep that between the Jets and my agent. I am not going to speak numbers and even talk about those things. I am just going to keep that private."
Another possible free agent is someone who has been your rival. Would you want a "slouch" in Randy Moss to join your team?
"Like I said in the other interview sticks and stones may break my bones, but words can never hurt you. I think at that time between me and Randy we're going through that situation where we were bickering back-and-fourth with each other…it is just competing. Season don't fold because somebody says something about the other person. I think that's all it was. You can talk all you want from Monday to Saturday, but when Sunday comes out on the field you have to perform and live up to what you said. I think it's just talks and don't get me wrong I would love to have Randy on the team if we can get him too. Anything for us to put the pieces to the puzzle to be build a team to win, so we can go far into the playoffs again and have a chance for a Super Bowl.