Eastern Conference Finals: Bulls Take 1-0 Lead Over Heat With Great Defense and Big Bench Contributions From Taj Gibson and Others
What a night at the United Center in Chicago. The Bulls struck first blood on Sunday night in the Eastern Conference Finals with a resounding 103-82 win over the Miami Heat. Derrick Rose led the way with 28 points for the Bulls, but it was the play of the bench that really propelled Chicago to the win and an early 1-0 lead in the best-of-seven series. One of those key reserve contributions came from Taj Gibson, who scored nine points, grabbed seven boards, and played outstanding defense in his 23 minutes of action. Nothing to write home about necessarily until you realize that four of those points came on ridiculous posterizing dunks that had the rowdy home crowd off their feet going nuts.  In case you missed them…Gibson joined ESPN Radio Chicago on Monday afternoon to talk about Chicago's convincing Game 1 win in their Eastern Conference Finals series with Miami, how he honestly didn't see highlights of his electrifying dunks, the impressive play the Bulls got from their bench in Game 1, what criticism he's still expecting to hear Coach Thibodeau share with his team despite the big win, whether he's disappointed that the Bulls will have to wait until Wednesday to try to retain their momentum in Game 2 of the series, how he doesn't think the 20-plus point win will necessarily have a carry-over psychological effect for the rest of the series, relishing the opportunity to match up against LeBron defensively on occasion, how the Bulls focus on playing team defense against everybody rather than keying in on any one or two guys,  how there may be some extra incentive to play well because it's the Heat but mostly just because the Bulls are in the Conference Finals and have a rare opportunity to accomplish the ultimate goal of winning a championship, and the atmosphere in the United Center Sunday night beginning with the stirring national anthem.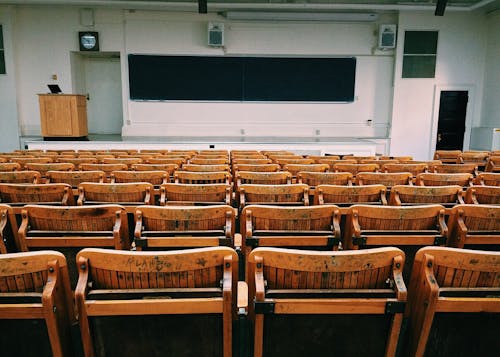 On which of his two dunks he liked better:
"I don't really remember them to tell you the truth. It's been a roller-coaster ride. I'm just happy we got the win."
So he's saying he didn't go home and watch highlights of his two impressive dunks?
"I swear, I haven't even watched any film on it. Everybody just keeps texting me about it, but I honestly didn't even watch it."
His reaction to hearing Marv Albert's call of his second dunk and Reggie Miller's 'I've been to the mountain and back' comment:
"[Laughing] Sounds amazing."
If he's surprised that Erik Spoelstra stuck with such a small lineup throughout Game 1:
"No, because teams tend to stick with their routine, and normally the Heat, they usually go small, especially with LeBron at the 4 and Bosh at the 5."
On the impressive play by the Bulls' bench which saw lots of action against the Heat:
"We just played our style of basketball — real aggressive, real high energy. Omer, actually he played great finishing around the basket, blocking, rebounding. We just all did our jobs and you can't ask for more from guys coming off the bench than just doing that."
What criticism he's expecting Coach Thibodeau to give the Bulls despite their impressive Game 1 win:
"I'm expecting him to really get into us about the post defense. He's really going to tell us to forget what happened last night. And most of us in our heads right after the game, we just forgot about all the plays, we just told ourselves we have to get ready for the next game. We really don't want to linger with the first game, we just want to move forward and try to put forth another good effort."
If he's disappointed that the Bulls have to wait until Wednesday for Game 2:
"I don't know, because we have some guys that need some rest. It's still going to be exciting, we'll just have to wait until Wednesday."
If the Bulls 20-plus point win means more to the trajectory of the series beyond just counting for a single win:
"Just winning one game was the most important thing; just getting the first one. Especially playing at home, you really want to win the first game to set a good momentum. But like Tibs said, the first game is totally different, it's behind us now, and expect much more of a battle — an even harder battle — in the second game. I know that's a good veteran team, and I know they're going to be ready."
Is there a bigger emphasis on slowing down LeBron or Wade than there is on limiting Bosh's productivity:
"No. Everybody is basically really tough to guard. So we just try to play team defense and talk, and we're not really just focused on one guy, we're focused on getting stops and just rebounding the ball because I know those guys are going to put up numbers, it's just up to us to slow them down."
If he relishes the occasional opportunity to guard LeBron when he gets rotated over to him late in the shot clock:
"It's fun. That's what you play basketball your whole life for — to get moments like this where you go against some of the greatest ones around. It's a wonderful feeling."
Whether there's extra intensity and adrenaline to be facing the villain of the league, the Heat:
"It could be that, plus you've got to look at it — it's the Eastern Conference Finals. Like Tibs said, these occasions come once every blue moon. So you really got to jump on it when you have a chance to seize the moment."
On the electricity in the United Center Sunday night starting with the stirring national anthem:
"He was great. I felt like I was at a Blackhawks game. He had the crowd pumped and the national anthem….I don't know, the crowd was just buzzing from the anticipation for the game coming in. I don't know, I was just hyped and Joakim got us hyped in the locker room so it was great."