Danny Ainge Believes The Big Three Still Has Championship Potential For Another Year, Feels Challenge Is Trying To Not Jeopardize Cap Space
The Boston Celtics find themselves in a conundrum as they look at the outlook of their organization in the next five years. Boston still has championship potential for another year and possibly two if you really stretch it. The core of this Celtics team is centered around the Big Three of Paul Pierce, Kevin Garnett, and Ray Allen. As much as the New England sports fan would love to ride into the sunset for another five years with this modern day Big Three it just isn't a realistic possibility as Pierce, Garnett, and Allen are unfortunately not getting any younger now.Within the next year or two it wouldn't be crazy to say at least one member of the Big Three could be on their way out in Boston. The real focus is on the future of this team for Doc Rivers after signing a five-year extension to remain on-board in Boston for the foreseeable future. Danny Ainge made good on his word of getting younger and more athletic by selecting Purdue power forward, JaJuan Johnson, with the team's first round selection. He believes the real challenge at hand is balancing the idea that the Celtics can win now for one more year and compete with teams like the Heat and Bulls while realizing the team cannot jeopardize the salary cap because there may be a rebuilding year or two in the future. In professional sports there is one thing that athletes cannot guard against and that's aging. Danny Ainge sees this reality and looks to plan accordingly.anny Ainge joined WEEI in Boston with Dennis and Callahan to discuss drafting JaJuan Johnson, JaJuan Johnson contributing immediately, comparing the Big Three of the Boston Celtics when Ainge played and the Big Three of this modern day, the Big Three still having championship potential for another year, believing that the Big Three aren't too old to win right now, Doc Rivers being on board to stay with the Celtics for all five years of his contract, having a master plan in place for the Celtics in the next five years with Doc Rivers and the status of his nephew, Erik Ainge, after retiring from the NFL with a drug addiction.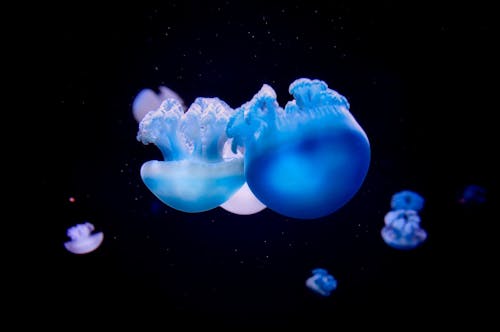 Obviously, you're happy with your guy. How long did you target this particular guy, JaJuan Johnson?
"We started following JaJuan closely last year, trying to see if he should come out to the draft. He was counseled to back to school. We liked him some last year, but we did follow him closely this year."
Plus and minuses real quick here Danny?
"I think the only minus, really, is just he's very thin. But he's multi-skilled. He can shoot, handle the ball, pass, block shots, rebound. He just needs to put a little weight on."
Can JaJuan Johnson contribute right away?
"I think he can contribute. I always hate to put too many expectations on guys before the draft and after the draft. I think that sometimes we get all excited and get carried away on the draft. Historically, there's just not that many guys that come in on a good team, on championship-caliber teams, that are able to contribute. Well have three or four young guys on our roster this year, and one or two of them might contribute day in and day out. The others will have to find their spots through injuries and opportunities in other ways.  Size is hard to find. I think that his size gives him a little bit of an advantage. And his experience in college — he was an All-Big Ten player, and he's nearly 6-foot-10 and he's long.
There's just not that many of those guys out there, so the competition is much thinner."
In the days leading up to the draft, we were trying to psychoanalyze you from a distance, and posing the two philosophies that we've heard you espouse over recent years. One was, Red [Auerbach] waited too long to break up the Big Three. The other one was, after the Celtics lost to the Heat, the current Big Three has championship potential. Those two things seem to be counter-intuitive to one another.
Which one do you believe in? Which direction is the needle pointing in?
"Well, the first thing I'll say is, the original Big Three, back when I played, it was clear their time was over because of injuries. They were definitely on their way down. I think our team is not. As a matter of fact, our Big Three were the most healthy guys on our roster this year. They played better than anyone on the team. There's a big difference in the two eras. But having said that, we do know that the time will come when they won't be able to continue to play at the same level they're playing. I believe that if there were something to be done to make us get another transcendent player that's younger or a possible transcendent player that's younger, we would be looking to do that for sure."
So, you think this Big Three still has championship potential as long as you add some youth or athleticism or the expression we hear: somebody who can play above the rim?
"Yes, I do think they do. I don't think they do by themselves like maybe they were a few years ago. But I do think that they're starting players that can lead teams to a championship, absolutely."
You were done at 35, right? Larry [Bird] was done. Kevin [McHale] was done. [Dennis Johnson] was done. Ray Allen's 36 in a couple of weeks. [Kevin Garnett is] 35. What makes you think that things are different now? Why do you think you're not on borrowed time with this group?
"I think I played until I was 36. You see Steve Nash at 38. You see Jason Kidd at 38. I think it is a little bit different in the era. But again, I think that Reggie Miller played until he was 39, and played effectively. But I think that each individual is different.  These three guys are different. There's just no question. I've been surprised, quite honestly, at how hard they practice, how much they practice, how well they take care of themselves. They've been fairly injury-free. KG's had some challenges over the last couple of years, but he seems to be better right now than he's been over the last couple of years. I think that health-wise those guys have really taken care of themselves.  Whereas Larry had multiple achilles tendon surgeries, had back surgery, and Kevin had the screws put in his feet. You could definitely see a difference with Kevin and Larry, clearly at age 30, 31, then for the rest of their career. There was definite drop-off. Robert [Parish] and D.J. did not have very much drop-off. Their drop-off was 34, 35, 36."
In your mind, honestly, one more year you can do it with this group, and one more year you can contend for a championship?
"Yeah, I think that's fair to say. I think two might be a stretch. I think one is something we could do."
We believe you got Doc to stay for five more years. Brilliant move. Is he up for a rebuilding year or two?
"Doc and I talked about that the last couple of years. I think his toughest year was the year before. I just sort of sensed that he was really worn down, and he wanted to take the year off and go through everything. I think this year was better, even though we didn't play as well in the playoffs. I don't think it was as much of a grind on Doc this year. He seems fresher, and we were able to work out a deal.  As we talked about that, and that possibility, I think that Doc — you'd have to have him say it in his words — but it seems to me that he is just more for the continuity, being with one franchise, being the Jerry Sloan of the Boston Celtics, as opposed to maybe a coach like Larry Brown, who went around to different teams all over the place.  I think that being with us appealed to him a great deal. He knows that there's going to be a season or two or three that maybe a championship isn't a realistic goal. He does love to coach. He's a coach at heart. Every coach wants to win, but there's very good seasons sometimes with lower expectations. And I think he's up for anything we have to go through to try to get back to the top."
Do you have a master plan in place for the next five years?
"The challenge this summer is going to be to try to win a championship and to not jeopardize that cap space that we have for the following year. That's going to be a real challenge for us. If there is some opportunity to do a good deal that might jeopardize our opportunity to "start fresh," for lack of a better term, I think that that's going to be the biggest challenge, that we maintain our patience and stick with the plan through that process."
How is your nephew [former Jets backup quarterback Erik Ainge] doing after retiring from the NFL?
"Erik is living with us, and he's got his challenges. He's still fighting the battle to turn his life around, looking for work, trying to formulate a game plan of his own, and trying to overcome the addictions and the demons that he's been facing."