"Crazy" 52-Second Span Leads Jerod Mayo, New England to Victory on Thanksgiving
It may have been a bizarre first half, but the New England Patriots won a laugher over the New York Jets, 49-19. The second quarter featured three turnovers for the Jets in a span of 52 seconds.Jerod Mayo and the Patriots' defense will take every turnover they can get and it sure came easy on Thanksgiving night. New England now holds a record of 8-3 and took a commanding three-game lead in the AFC East.Jerod Mayo joined WEEI in Boston with Pete and Matt to discuss playing a physical game against the New York Jets on Thursday, the Patriots' defense playing the best they have all season as a unit, Mark Sanchez fumbling when he ran into Brandon Moore, the team's defense playing their best football in November and the Pats scoring 21 points in a 52-second span.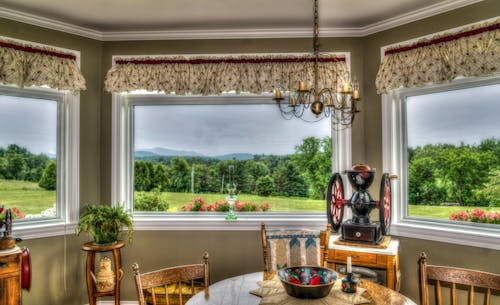 Was the game against the Jets as physical of a game that the Patriots have been in all year?:
"It was a physical game. We always play the Jets knowing they will play us tough and they want to run the ball and get in the end zone that way. It was a good game."
You were all over the field on Thursday night. What a big night for the defensive unit, huh?:
"Yeah it was good to put a game together, even though we've still got a lot of room for improvement and a lot of things. We still haven't gone over the film yet. Today is actually Thanksgiving for all the guys that played, but I'm sure when I watch the film there will be a lot of things to improve on. It's a step in the right direction."
How about the play where Mark Sanchez fumbled because he ran into Brandon Moore? Have you ever seen a play like that?:
"Never. Never in my life have I seen a play like that. Hey, we will take it. We will take the turnover. We'll take the victory."
Defensively you guys seem to be clicking at the right time, huh?:
"Yeah we always say you want to play your best football in November. I know a lot of people say that, but we really pride ourselves on that. It's two games, but at the same time it's a step in the right direction and I think the continuity of having the same group of guys out there is paying off for us, and hopefully it continues to go this way."
Have you ever seen a team score 21 points in 52 seconds?
"I'm telling you, it was crazy to be a part of that. Like you said, the score was 7-0 in the second quarter. We knew we were in a dog fight and then all of a sudden to get those turnovers and to get those touchdowns? It was defense, defense, defense on the field. I'm like, 'Man, how much are we going to get this half?' It was good to get it and get those touchdowns."