Chargers vs. Jags: Eric Weddle Insists San Diego Locker Room is not Distracted by Norv Turner's Job Status
Despite a fast start to the San Diego Chargers'season (they entered their bye week at 4-1), Norv Turner's squad proceeded to lose their next six games to fall to 4-7 heading into their Week 13 matchup with the Jacksonville Jaguars on Monday Night Football.  The streak is absolutely incomprehensible from a team that has been known to start slow and finish fast under Norv Turner, right? The irony going into Monday Night Football tonight is that the talk around the AFC this past week was about Norv Turner running out of chances in San Diego and finally being fired, but what ended up happening? The Jacksonville Jaguars were fed up with their uninspiring play and fired Jack Del Rio. Now granted Jags owner, Wayne Weaver, had probably kept Del Rio on as a head coach despite the futility over the last few years because of his contract, but this week's Monday Night Football game is really about disappointment in a way for both teams. And if reports are true, Turner's time is coming no later than season's end. Here's the take of Chargers All-Pro safety, Eric Weddle, on dealing with the hardest losing streak of his playing career.Eric Weddle joined XX  in San Diego with Darren Smith to discuss the surprise of the San Diego Chargers being 4-7 this season, how he'd compare or contrast the team's losing streak this season to their skid his reaction to last week's reports that Norv Turner would fired if the Chargers don't make the playoffs, the feeling inside the Chargers locker room regarding Norv Turner's job status, and just how badly the Chargers need a win on Monday Night Football against the Jaguars.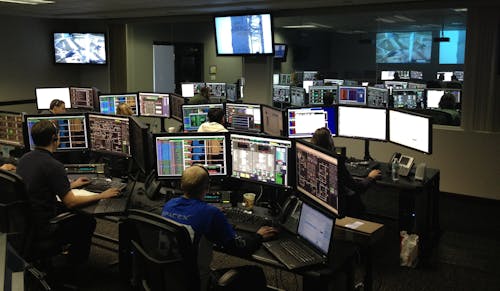 How surprised are you that the team is 4-7?
"It's definitely not where we thought we would be at this time from the start we had. It's disheartening. It hurts, but like you said it's in the past and the more we dwell on it the more we worry about it and the more we get down on ourselves – I don't think we'll ever get out of the rut we are in. The biggest thing for this team is for us older guys is just to get back and to have fun and realize no matter how bad it is right now that we're still playing what we are able to do. We're still living a dream and sometimes you get lost in the process of losing and not being where you are at. In the big scheme of things this is what we love to do. It's tough at times when you are not winning, but we're sticking together. We're working hard. The guys aren't throwing in the towel. We're not pointing fingers. This is a tight knit group. I think these last five weeks we just gotta realize that there is five weeks. Hopefully we can win out and give ourselves a chance and you never know what the future holds. This is the last time we will all be together as a team, the players, the coaches, the organization – I mean you never know what the future holds. Let's go make the most of it and just get a win by any means necessary. I have been saying that for awhile now and we haven't been able to do it, but winning cures a lot and right now we just want to get a win and get a win in Jacksonville and do it by any means."
Do you see any similarities from the six game losing streak this season to last year's losing streak?
"No. I don't think so. It's hard to look back. Everything is so far away last year. So many games this year and so many situations. To look back that far…I couldn't really tell you. I know we are in the now and right now we just have not been fighting well and we're just trying to get out of it."
Your reaction to the reports that if you don't make the playoffs then Norv Turner is going to be fired?
"I don't really pay attention to much or any of that honestly. As you grow older in the league you kind of don't read too much or listen to much of the outside whether it is about me, about this team, about my coaches. You can't please everyone. You don't really know what is going on within the organization. All you know is what you are, what the team is about and what you owe to your teammates and coaches. Everything will take care of itself. Obviously I support my coach. I believe in him. I am always a component of players play and coaches coach. You never know what is going to happen, so until the last game whether it is the end of the season or the playoffs and decisions are made then I will have a comment about it, but it's hard to really worry about it and stress about it because nothing is set in stone and nothing is really being said from the top down, so I am not really going to worry about patience. I am just going to help this team get a win."
What about guys inside the locker room? Anybody else talking about it?
"No. No. Not at all actually. Usually there is side talks going on throughout the locker room, but I honestly haven't heard anything from it. We are just trying out butts off to get a win and we're frustrated. We're down. We're hurting, but there's still light at the end of the tunnel and if we can keep striving and keep believing, keeping staying together then you never know what can happen and that's why are going to keep working and keep doing the things necessary to try to win the game."
How badly do you guys need a win on Monday night?
"We do man. We do. It's been a long time. This the longest losing streak I have ever been through and it hurts. It sucks. It's not something fun to be a part of being enjoyable. It's not something that you wish upon anybody or want someone to go through, but in the end you'll grow from it and your character will be shown. You'll be a better man and a better teammate from it if you take the right approach and you do the things necessary to overcome that adversity that you are approached with. I believe we will and we'll see if I am right or not."