Cedric Benson Set To Prove Last Year Was No Fluke
One of the quieter but still interesting stories of last year's NFL season was the resurrection of Cedric Benson's career in Cincinnati. Since being drafted as the 4th overall pick by the Chicago Bears in 2006, Benson had previously done little to merit his high draft status. There was the lack of production on the field and conduct problems off the  field as well. The Bears ultimately decided they'd had enough early last season after Benson was arrested for boating while intoxicated. The Bengals, never shy from acquiring players withcheckered pasts, signed Benson. It paid off. The Bengals offense of course was putrid for most of last year with Ryan Fitzpatrick at quarterback, but Benson still proved he could be a workhorse and every down, big-timeback. He finished the year with a shade under 1,000 yards and consecutive 100+ rushing games. Benson joined ESPN Radio Chicago withWaddle & Silvy to talk about his lack of airtime on Hard Knocks, his reemergence last year with the Bengals and what he expects out of himself and his team.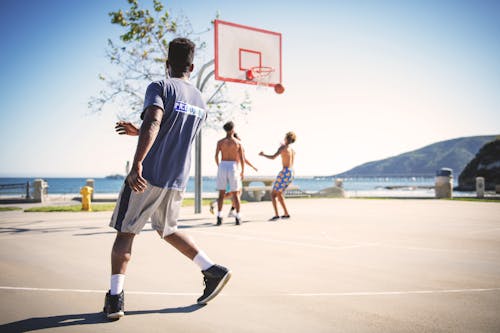 I haven't seen you much on "Hard Knocks," where are the, I was looking forward to lots of Cedric Benson behind the scenes on this season's episodes of "Hard Knocks," where have you been?
"I don't know, I guess I ain't really got a story going on right now and they been focusing on all the new guys and rookies. Rey Maualuga and the new rookie coming, I don't know, I've been here taking care of business. I don't know, I guess I'm too fast for the cameras."
Do you have a chip on your shoulder to start the year from Game 1 through Game 16 to prove the Bears, to prove to Chicago, to prove to the rest of the NFL that were naysayers to you to prove that Cedric Benson could be a good running back in this National Football League?
"Well you know, absolutely. I think it's a good thing to come into this business, into this league at the start of the season no matter what with achip on your shoulder. You always want something to drive you to the limit. It's not necessarily I'm trying to prove anything to Chicago, or the Bears, or the League, or to anyone in particular. What I want to do is prove myself to myself. My abilities to my team, the organization that I'm apart of right now. I'll let, and I know doing that will take care of all the naysayers out there, it will take care of the Chicago noise, the Bears' noise and the NFL noise and all that stuff. I definitely got a chip on my shoulder, it's kind of more of chip I put on my shoulders myself. I wouldn't be human to say that I'm totally oblivious to all the negative talk out there about me not being able to be the back that everbody expected me to be or what not. It's only human for me to have a bit of a chip on my shoulder from that. For the most part, I'm really cheerful to prove it to myself."
Cedric, at the age of 26 are you a different guy as opposed to a different football player, is that a sign of maturity?
"Absolutely. I think that coming into the league I got a bit sidetracked. There was a great running back ahead of me at the time. There was a little conflict there with that deal. You know a little bias with the team and who would be the starter and stuff. And you know I think I got a little sidetracked with that, I really didn't get the time out on the field, that as a young player in this league that you should get. You know we would play games and I wouldn't get carries in the game to progress as a football player. I was thrown into the fire my third year there, kinda got sidetracked with the injury so as things were starting to get better. I promised myself that I would forever pick up where I left off. I remember just before I got hurt down there in Chicago, I was coming off a great game in Seattle. The offense, the scheme and the way I was feeling the game was just starting to come around and I got hurt. I'm thankful for it happening and me getting experience that before I got hurt, because I was able to build upon that."
To get over the hump, to be the player you want to be, to be more relaxed, it sounds like you're more relaxed and as a person?
"I mean, you know we're all responsible for our actions and the things we do in life. Life is a big classroom. You have to be a fool to not learn from your mistakes or from your experiences or travels in this world and this journey in this life you go through in a daily basis. You know, I'm very grateful for the decisions I made at the time and going through that phase and whether was it was a negative or positive because it molded me into what I am today. Had I did anything different, I don't know how that came out today. I'm very proud of how I've been able to turn things around both internally and externally as a person and as a player."