Caron Butler on Chris Paul: "He takes us into a whole 'nother stratosphere as far as being a contender, a legitimate contender"
Chris Paul is going to Los Angeles after all, just not to the Lakers, but the other NBA team in town.  At least they used to be the "other" team. The NBA approved a trade the other day that sent CP3 to the Clippers in exchange for Eric Gordon, a future first round pick, Chris Kaman, and Al-Farouq Aminu. So pretty much every trade asset the Clippers had to offer they used to bring Chris Paul to Hollywood and team him up with Blake Griffin. For so many years the Clippers have been the NBA's punch line, they have been "cursed," or they have been the team that shares the same building with the Lakers. They couldn't match the star power of Kobe and the guys in purple and gold. That all changed when this deal went through.While it was a risk to give up so many assets for CP3, who is only guaranteed to say in LA for two years, it is exactly the kind of move they needed to make. Blake Griffin showed the world why he was the first overall pick two years ago and the human highlight film looks like a rising star. They added Chauncey Billups and Caron Butler in free agency, and they resigned their defensive minded center DeAndre Jordan. When you add Chris Paul in the mix he just makes everything fit together. CP3 is arguably the best point guard in the game and is one of the best facilitators the league has to offer. With finishers like Griffin and Jordan, the Clip show just became must-see TV and they have the star power to push the Lakers for bragging rights in LA.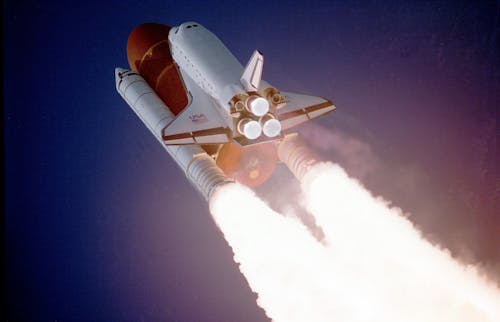 Caron Butler joined ESPN Radio Los Angeles on the Stephen A. Smith Show to talk about how he feels knowing that he will play with Chris Paul, what the addition of CP3 does for the Clippers, how tough it was to part with Eric Gordon, why he choose to sign with LA, whether or not he had any questions about the ownership's commitment to winning, what the excitement is like, and if they can push the Clippers as the best team in LA.
How happy he is to be playing with Chris Paul:
"Man I'm ecstatic. I'm truly happy. I've got mixed emotions though seeing Al-Farouq, that's my young boy and seeing him go, that was tough. Eric Gordon and some of the other guys and Chris Kaman as well. But to see a guy like Chris Paul come and put us right in the mix of things right now it's a great feeling and I'm excited about that."
What the addition of Chris Paul means to the Clippers:
"He takes us into a whole 'nother stratosphere as far as being a contender, a legitimate contender. Obviously him, Blake Griffin, myself, DeAndre Jordan, Chauncey Billups, Mo Williams, we've got the leadership that we need in the locker room and we've got the talent to get it done. It's not a long shot. Chemistry and camaraderie are going to be key but I love what we got and you've gotta give a lot of credit to the GM Neil for going out and making this happen"
How tough it is to trade away a talent like Eric Gordon:
"It's tough. Him and Chris are pretty much around the same age. It's tough to lose one superstar that's on the rise but at the same time guys are gonna have to come in and fill the void. A guy like Eric Gordon, watching him practice and compete over the last couple of days I didn't know how explosive and talented he was. He's gonna be great for years to come. Right now the point guard position was something that I guess they felt was something they needed to address and they had an opportunity to get a superstar caliber point guard and we're just moving forward."
Why he chose LA:
"I looked at a couple of situations. You know looking at the emergence of DeAndre Jordan, a superstar caliber player in Blake Griffin and one of the faces of the game over here. Then I looked at the young nucleus. Eric Gordon, Al-Farouq Aminu, and Randy Foye as well. Then looking at my boy Mo Williams, his leadership and being a guy that has been through the wars, and having an opportunity to play alongside him as well. I knew that we had an opportunity to do some good things. I knew my role as a veteran leader in the locker room and on and off the court would be needed. I was looking forward to that challenge. To walk into this situation and add Chauncey Billups and then add Chris Paul to the mix but losing some of the guys that I thought I would play alongside but this thing got really interesting."
Whether or not he had questions about the ownership's commitment:
"I didn't. I sat down with the coaching staff and I sat down with management and I prayed on the situation and I met with them. I flew out to San Antonio and then I flew out to Jersey. After meeting with them I just felt it was serious about winning and obviously they were heading in the right direction with a franchise player already established in Blake Griffin. I wanted to be a part of the movement and I felt the energy and I felt something good was about to happen. All the pieces and everything are starting to come together. I prayed on it and we seem to be going in the right direction."
How excited the fans are:
"The excitement is crazy right now. As I was pulling up to my hotel where I reside for the next couple of days it was electric. The bell man and the door people, everybody is excited right now about Clipper basketball. The excitement is unbelievable. Right now the one thing that we've gotta do is go out and play basketball and play at a high level. I'm excited about this right now."
Whether or not they are going to be better than the Lakers this year:
"That's the plan. I hope so. My main thing is to focus on the Clippers and try to get better night in and night out and win as many games as possible. Obviously Kobe is well rested and ready to go and you know he's gonna come out with all guns blazing so it's gonna be fun and exciting in LA this year."