Bruce Bochy Defends His NL All-Star Picks
Being a World Series Champion comes with a number of responsibilities and obstacles. Of course, the Giants have figured that out this season. Not only is the pressure to repeat immense and the bulls-eye squarely on their back, but Bruce Bochy was also given the honor of leading the National League in the All-Star Game. With that comes responsibility of determining a big portion of the roster. Bochy has come under a little bit of criticism for some of his selections and some of the players that he left out of the Midsummer Classic and rightfully so. Especially when it comes to Pirates outfielder Andrew McCutchen. McCutchen is having the best season of his young career, he is leading nearly every statistical category on the Pirates roster, and is a huge reason why the Pirates are currently in the middle of a playoff race in the National League Central. There is no reason for him to be left off the roster.Of course this goes back to a bigger issue in Major League Baseball. A few years ago, Bud Selig wanted to make the All-Star Game more meaningful so he made the ignorant decision to make the All-Star Game, an exhibition game, count for home-field advantage in the World Series.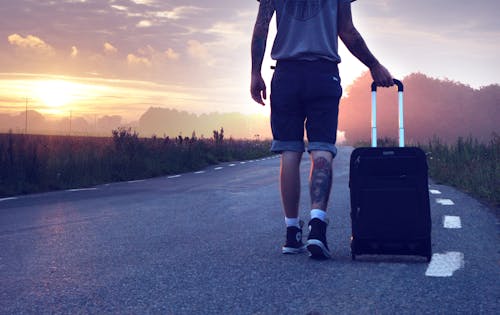 If that decision wasn't bad enough, Selig also wanted to make sure every team was represented in the game, even if a player has absolutely no business being in the game. While I understand he wants to make sure people in Kansas City, Washington, Houston, or Florida have a reason to watch the game, it makes absolutely no sense to have the game determine home-field advantage. And if you're going to make that ridiculous decision then at least make sure the best 25 players from the American League and the National League lace up the cleats at the Midsummer Classic. With McCutchen being left off the National League roster and needing every team represented, not all of the best players from the National League will be in Arizona for this year's All-Star Game.Bruce Bochy joined XX Sports Radio in San Diego with Darren Smith to talk about the up and down season this year and how things constantly change in the NL West, whether or not he likes being the manager of the All-Star team, if he thinks having every team represented in the All-Star Game is a good thing, and how tough it is for the Giants this year without Buster Posey.
On the up and down season for his club and in the NL West:
"It really is. We're hard to figure. Our offense has been up and down. On the last road trip we had probably three of our best games offensively and right there with three of our worst. We've been up and down with it and we've had a tough time getting runs across the board, especially here at home and in day games. Hard to put your finger on it. Our pitching has done a great job and it's why we're where we're at. We certainly need to get some guys hot, we're banged up here, but the guys find a way to win ball games. That's what it takes Darren."
On being the manager of the NL All-Star team:
"I will say this, it's an honor to do it, but at the same time you're gonna leave guys off and that's going to be the discussion, the snubs. That goes with the territory and you know it. I had nine picks, five pitchers and four position players. It's a little easier for the manager now Darren where we don't do all the picking. The players and the coaches pick the majority of the players. I had nine picks and five of them had to come from teams that needed to be represented. I talked to (Padres Manager) Buddy (Black) and said I got one spot from your club because to be honest I wanted to take my pitchers. It was a tough call. I went with (Heath) Bell because he's the closer. (Mike) Adams is certainly worthy of it. I know it and I felt bad I could not take him. I had two in Atlanta I couldn't take. Anabel Sanchez down in Florida is another one. There's numerous. Almost every team you can go to and think of somebody you left off. The big one is McCutchen where I'm getting hit on pretty good, but at the time I pretty much had my mind made up. He was a little behind the player I took, then he gets hot, goes eight for eleven, passes everybody, so now he's a snub. It's fun. The rest of the staff helped me, we spent time, we worked hard on it, and we have a good club."
If he thinks every team being represented in the All-Star Game is a good thing:
"It hurts the process, but I think it's right. Is the process perfect? No, but it works. It's baseball and I think every team should be represented. You want their fans to be watching the game. If not then you're going to take away from certain parts of the country that may not have as much interest in the game because they don't have a player there. It does make it tougher when you have nine picks and five have to come from teams that need to be represented."
On his offense minus Buster Posey
"We're different without Buster in the lineup and there's no getting around it. That's not an easy bat to replace, your cleanup hitter. We've had to get creative here to try and come up with a lineup that is consistent and puts runs on the board. Buster was probably our best RBI guy to be honest. That's not easy to replace. Plus we have guys who are not having the years they normally would have and that's when it gets tough. Guys you're counting on are having down years. I try to stay optimistic and say alright the second half is going to get better because I believe in track record and at the end of the day these guys are going to have their numbers up there. There's no replacing a Buster Posey behind the plate with his bat. You can't do it. I will say my two catchers are doing a good job, but it's certainly starting to show, our lack of offense, missing both Posey and (Freddy) Sanchez."