Maurice Clarett: Problems With Improper Benefits Would Be Solved If You Just Gave Players $20,000
Plenty of folks have argued the need for an increase in the stipends paid to collegiate athletes. But unless I've really missed something, nobody has argued for as big of an increase as former Ohio State running back Maurice Clarett.
You'll remember Clarett as the former standout who unceremoniously left Ohio State amidst allegations that he accepted thousands of dollars in special benefits. There were also charges involving a false police report and an academic scandal, but this is more about the benefits given what Clarett says in the following interview.Now a player for the United Football League's Omaha Nighthawks, Clarett says all of the illegal benefits issues could be shored up by simply increasing a player's stipend to perhaps $20,000 or $30,000. He admits schools won't be able to afford paying everyone that, but he thinks they could do so based on their performance and impact on the team. Basically, and not all that surprisingly, he apparently believes that the argument of all these administrators who have come out and said increasing the stipend is nearly impossible given that you would have to do it for every athlete basically doesn't apply.Maurice Clarett joined 1620 The Zone in Omaha with Mike'l and Matt to discuss his alma mater Ohio State hiring Luke Fickell, the wave of negative media attention surrounding the Buckeyes football program, his recent conversations with Terrelle Pryor, his departure from the Ohio State program, the crusade for the need increase stipends, and what he learned in prison.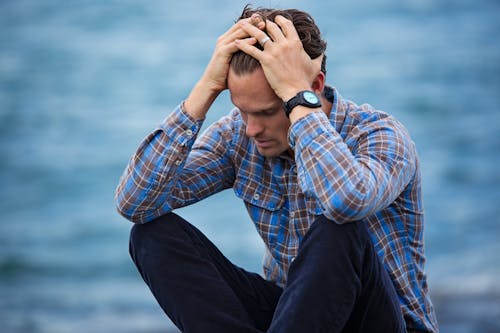 What did you think about Ohio State hiring Luke Fickell?:
"Me and Coach Fickell actually came in at the same time. … He's a great guy. Of course, being inside that system with Coach Tressel for so many years, he probably knows the system in and out. He knows football itself and I don't really think it'll be a major falloff from last year to this year."
Do you think all the media attention will weigh on the players?:
"Just the dynamics of football, you practice so much and you play so much that by the time you get home, you're really not interested in that. … You really don't hear it. Us on the outside looking in, us as fans, people who watch ESPN and listen to radio stations, we hear about it more. … Overall, I think it's a pretty solid program and a pretty protective program so I think the guys will be all right."
In talking with Terrelle Pryor, do you think he sees himself as the fall guy?:
"I didn't really get into that. When I talk to Terrelle, it's more or less, 'I don't want you to go down the same road I did.' I don't get into what took place at Ohio State, but I understand the mistakes I made after I left Ohio State. I don't want to see him do some of the things I did."
On his separation from Ohio State and Jim Tressel once he left the program:
"I kind of pushed myself away from everybody and felt isolated. You've got to realize I was 19 at the time. When you're 19, you're mad at the world. Everything's taken away from you, in part because of some of the things that I did myself — taking illegal benefits and things like that. … We have a good relationship now; we talk now. The best thing I can do is some of the things that took place for me in my career and the mistakes I made, like I said, just come back in and offer them to Terrelle or some of the young guys."
When you look at what happened in your situation and beyond, is it an issue at Ohio State that boosters want to get close to the players?:
"Nobody tries to get close to a kid. … The dynamics is, you get $1,100. … People grow up, they grow up watching football. Football's a part of their life, football is business. It's big business everywhere. So if a guy has a need and he doesn't seek anybody out, and nobody seeks him out, he's just a guy travelling through a community, and somebody didn't recognize him and they say, 'Hey, how are you doing?' and you start a relationship with somebody, they aren't trying to get you in trouble or doing something illegal. … At the end of the month, the money's going to dwindle. It's not realistic. The school makes $40, 50, 60 million, why is a guy struggling with $1,100?"
More on the possibility of increasing athletes' stipends:
"In the UFL, the salary cap, they give us $50,000. … Even if you gave those college kids, there's 100 of them and you can't them all that, but even if you gave them kids $30,000, $20,000, there wouldn't be any situations where they'd be having illegal benefits or having to take things. They try to say, well, every program is not the same. Well, that's life. Everybody doesn't get paid the same."
What did you learn in prison?:
"There's so many things. More character things, more things on how to respect myself. It was all character based. … The one thing I did learn is I need to give more time to my family and less time to friends and things that are irrelevant."