Brian Cashman Deals On The Trade Deadline
439 homeruns, 1,554 RBIs, 81 wins, 62 saves and seven All-Star appearances. That's what the New York Yankees picked up at the trade deadline from three new players – in a slow year. Lance Berkman will likely be an everyday player splitting time at DH, 1B and OF, but he has gone from being the best hitter in his lineup to sixth best – at best – in his new lineup. After starting 79 games for his previous team, Austin Kearns will be a fourth or fifth outfielder who will barely see the field without a major injury. And Kerry Wood goes from closer to just another power right-handed arm in the bullpen.It may not be in late September or October, but in the time leading up to the trade deadline (and in the off-season during free agency), it must be nice to be Brian Cashman. The Yankees made moves that would be significant by any other standard and it barely registers. The Braves acquisitions of Rick Ankiel and Kyle Farsworth (with a combined 53 HR, 172 RBI, 47 wins, 28 saves and no All-Star appearances) is getting more pub. And yet, the Yankees have clearly improved upon what was already the best roster in baseball.Brian Cashman joined Boomer and Carton on WFAN in New York City to discuss his the trade deadline, Kerry Wood, Cliff Lee, Joe Girardi's future and life at the Yankees without George Steinbrenner.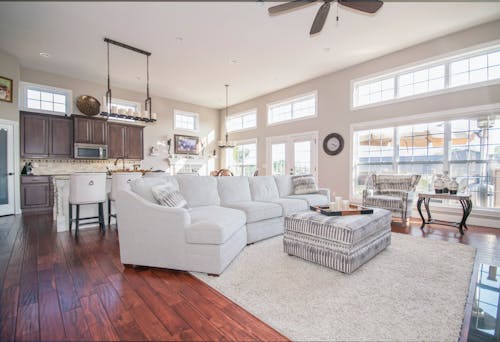 On His Strategy For The Trade Deadline:
"We basically approached the trade deadline with a couple criteria. If we could protect our farm system – our high end stuff, our high to middle level stuff – and improve the club, especially in the acquisition of the bench and bullpen, then we would pursue it. I think all three of these things fit that criteria. We didn't really give up that much. We did kind of take on some salary, but we got some salary relief from Cleveland on Kerry Wood as well as from Houston on (Lance) Berkman. I think these guys have upside for us. They're low-risk, high-reward deals.
On What The Kerry Wood Acquisition Means For Joba Chamberlain:
"In terms of Kerry Wood visa-vie Joba Chamberlain, there is really no relation. It's really Kerry Wood versus Chan Ho Park.  We did a littler flier on Chan Ho Park. We thought he was going to help us more than he did. It didn't work out. So instead of continuing with it, we're swapping out to see if Kerry Wood can take Chan Ho Park's role as a power right handed arm out of the pen to go with Robertson and Chamberlain. It's a simple as that."
On if he thinks that the package the Yankees were going to give Seattle for Cliff Lee was better than what the Texas
Rangers Gave Up:
"Yes, I do. Let's put it this way, I have no problem holding onto Jesus Montero. This guy's a stud. He's going to be a very special player in the big leagues for a long time. I would take him no question over the guys that Seattle got."
On If He Is Concerned That Joe Girardi Will Want To Manage The Cubs:
"I'm not worried about it. Obviously the Cubs are a fantastic franchise. They certainly have a lot to offer. And it's home for Joe. He grew up there and played there and so he has a lot of personal and intimate ties there. I'm sure it will come up in negotiations. Why wouldn't they? Whether they are real or implied just for negotiation tactics, it will play out one way or the other. I don't worry about it. I think this is a great place for Joe. He has enjoyed it. We made the right choice for him and he made the right choice with us. At the end of the year, we'll all sit down and talk through it and whatever is supposed to happen will happen. And we'll be very comfortable with it either way. He'll be given a choice to continue as Yankee manager if that's something he wants to do. If he chooses to pursue outside of here, then obviously we'll have to make an adjustment and look elsewhere. I don't see that happening."
And On If The Yankee Way Will Change With The Passing Of George Steinbrenner:
"His kids have already demonstrated that the apple didn't fall very far from the tree. These guys and gals on both sides of the fence here from the Steinbrenner family have inherited the gene to win. It's not a win at all costs, but they just want to be in a position to continue to reinforce the franchise, pour back into the franchise. They might be a little more methodical about how they go about it, but believe me, they're just as demanding in terms of that win column. If things don't go right, it's an uncomfortable seat to be sitting in if you're mine… They learned everything from their dad. Exhibit A is their ability as a family to deliver on his behalf a world championship last year. That was done by them. It was not done by the boss."