Brett Rogers: Fedor Hasn't Felt My Power
I really had no idea who Brett Rogers was until he took out Andre Arlovksi with his first slew of punches about 15 seconds in to the first round.  The fight was all fakes until Arlovski threw one punch and Mr. Rogers countered.  Game over.  Now, the man with an MMA record of gets a huge shot at fame because of his next opponent, Fedor Emelianenko.  Fedor and his  record, will make his Strikeforce debut later this year against Rogers.  Many give Brett no hope, but he's obviously extremely confident.  Rogers joined Fight Network Radio on Hardcore Sports Radio to discuss Fedor's desire to take the fight to the ground, how fast life is moving for him, and if he truly is ready for this challenge.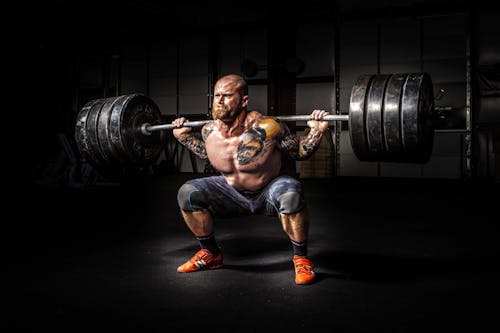 Are you truly ready to fight Fedor?
"Yes, definitely man.  I feel that I'm a different fighter for Fedor; he hasn't felt the power that he's about to get.  You see what I mean?  It's definitely gonna be a fun fight, man.  He's talented, but the same things he's skilled in, I'm skilled in.  It's just we just gonna see who's more hungry."
On how quickly his life is moving, from working at a tire store to being in the octagon with Emelianenko:
"Life is kinda moving along pretty fast now, especially after this (Andre) Arlovski fight.  I feel this is well deserved, I mean, everything that happened, happened for a reason, and I was the one to complete it.  I give myself many more years of this, I mean, I'm not going anywhere time soon, so I'm just gonna stay strong and come to win every time."
On combating Fedor's ground game:
"Basically, a fighter for his size, his weight, just the way his aggression, when he takes top he's good at controlling the top position.  So, I've been trying to work with guys that can kinda mock him; he may have that, a couple pounds less than me… But if he's expecting to take top, and hold top, it's not gonna happen.  I'm definitely gonna re-position myself whenever I get in danger and hopefully get back to the feet and finish it off."