Brendan Shanahan: "I understand the passion in the game, but it's time that unfortunately James Wisniewski had to get the message."
by Steven Cuce
Brendan Shanahan sure has been put to work in the preseason. Shanahan is the senior vice president of the NHL's newly formed department of player safety and also the chief disciplinarian for on-ice offenses. In terms of being in the headlines for laying down the law, Shanahan, handed down a gruesome eight-game regular season suspension along with having the reminder of the preseason taken away to Blue Jackets defenseman James Wisniewski for a hit to the head of Minnesota's Cal Clutterbuck at the end of an exhibition game last Friday.The NHL has been susceptible to criticism over the years due to their inconsistency for enforcing checking rules. Arguably the NHL's top star, Sidney Crosby, suffered directly from the league's ineptness to be much more strict on shots to the head. It looks as though Shanahan is already making an impact after handing out multiple suspensions while players and upper management are praising him for making it a policy to record videos describing why the NHL came to the decision they did for player safety.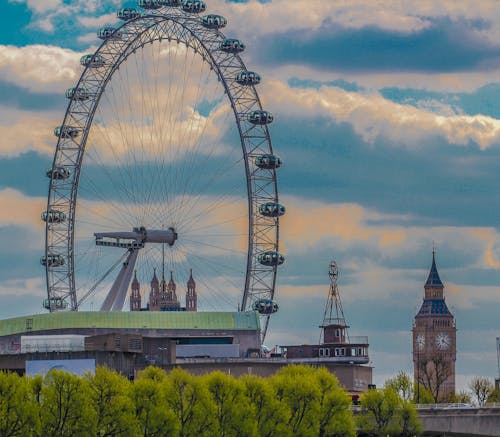 Brendan Shanahan joined The Fan 590 in Toronto to discuss being much busier than he thought he would be with his new role of handing out supplemental discipline, already handing out five supplemental discipline penalties in the preseason, how hard it is to analyze illegal hits after retiring, NHL players already disobeying the rules his committee just put out on instructional videos and considering James Wisniewski a repeat offender before his suspension.
How much busier have you been handing out supplemental discipline than you thought you would be?
"I was told going into it would be a big challenge, but it's sort of one thing people don't talk about is the challenge of preseason. Not every game is televised. We've gotta go out and seek out video as oppose to when the NHL regular season starts and we are going to be in our room and we've got the games in front of us and we're recording everything. It's little more challenging in the preseason, but I think it's important and it's certainly not fun. It's not fun to do these TV spots."
But did you think you would have five now in terms of handing out supplemental discipline penalties?
"I really didn't know what to expect. I just came ready to work and ready. Like you said I take this very seriously and I would say that the workload has been pretty intense because of the wishes of the league to put all of these videos on TV. I think the response that I am getting back from players is that they like it. This is the age of communication. Even when you are coaching these guys. I felt the same way at the end of my career with don't tell me show me. That's how a lot of players feel. That's what we are trying to respond to because aside from delivering the message of what we are doing we really feel the videos are about clarity, transparency, and also education."
Is your job going to get tougher as we move along because everyone is scrutinizing every hearing? As a former player being out of the NHL a few months how hard is it to analyze? How difficult is that for you?
"I probably benefit to a certain degree that I've committed a lot of these crimes myself and I've been in this situation. Certainly it was suggest at one of our hearings what would I have done in this situation? My honest answer is I would probably be sitting in the hearing chair as well, but I try to draw from my experience. I try to listen to the player. I try to listen to the manager. I go in with an open mind, but again I think I do my analysis. I try to cut between some of the…that's the other thing I do recall even on some of my own hearings. I never really laid down for the league and said 'I am guilty. Go ahead and suspend me.' I always had a reason or an excuse. I try my best when I am on these hearings. It's hard because you do focus on the player. You start to feel for him. You feel for his family. It's a hard thing to do to take hockey away from a guy and to take money away from a guy, but then I also try to keep a focus on the other 700 players in the NHL, the game, and all the kids that also watch the NHL and use that as an example. I try to sort of keep a balanced perspective."
Have you had that moment yet where you are like wow I can't believe that player did that after we just sent out a video instructing against it?
"I have, but at the same time like I said I do and I can't understand. I do understand the passion that's out there having played after the lockout. I do know that things happen quickly. That's why we do have some wording. We added wording in the rule that sort of implies a player sort of turning just prior or simultaneous with the check because things do happen quickly. I guess it is that judgement where we feel a player did have enough time to minimize or make a safer choice. You do sometimes say did he really just do what I saw? But again I think for the most part these are all guys that are passionate. They are trying to make a team. I get it. I get. It doesn't mean that it's okay, but I understand some of the behavior to a certain degree."
Did you consider James Wisniewski a repeat offender going into the hit on Minnesota's Cal Clutterbuck during a preseason game on September 23?
"For the financial status of a repeat defender he actually was in that category just for the incident with Sean Avery. His hit on Cal Clutterbuck had expired from the 18 months. What I had looked at was his history. He has been if you even want to include or if you even want to exclude the Avery situation he's been suspended three times. Prior to this incident he has been suspended three times going back as short as 2008, so his history and sort of the violence and the injuries he caused with some of his history. Sort of launching himself into Brent Seabrook's head giving him a concussion. The cross-check to Mikael Samuelsson's head. It's time…like I said I understand the passion in the game, but it's time that unfortunately James Wisniewski had to get the message."