Brandon Lloyd Says the Transition to St.Louis has been "smooth", Questions whether Tim Tebow can Hack it Against "Formidable Opponents."
After being traded from Denver to St. Louis during the NFL trading deadline last week, Brandon Lloyd hauled in six receptions for 74 yards against the Dallas Cowboys despite having had just three days of practice with the Rams. When you compare Lloyd's numbers to when he was in Denver for the first six games (19 receptions, 283 yards and zero touchdown receptions) you can see already how much more of a vital role he will play in this Rams offense. Lloyd is back with Josh McDaniels once again and we'll really be able to see what he can do when Sam Bradford is healthy.league leader in receiving yards saw his role diminish under John Fox this season. Lloyd doesn't sound all that enthusiastic about his former team's quarterbacking situation either. As far as Brandon Lloyd is concerned he will not have to worry about Tim Tebow throwing him the football any longer.Brandon Lloyd joined ESPN 101 in St.Louis with The Fastlane to discuss his first game with the St.Louis Rams last Sunday, Josh McDaniels offensive system being similar to the one he saw in Denver, when he feels the Rams offense will start clicking, if he thinks Tim Tebow has what it takes to be a starting quarterback in the NFL, and how Tebow's throwing mechanics are an issue.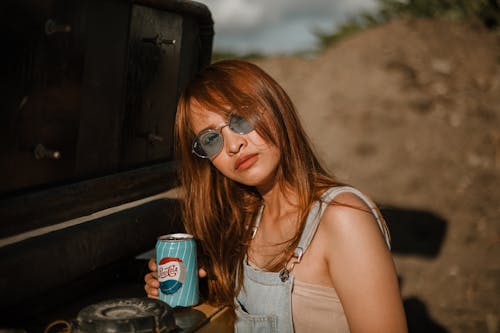 You played your butt off in the first game as a Ram. You had six catches and 74 yards. How do you think you played against the Cowboys?
"I think I played pretty good. I'm still getting adjusted to the cultural changes and what is expected out of the wide receivers and the run game and participating in blocking down field without the ball carrier, so it's those small things, but when it comes down to playing football I have been doing it for nine years. That's the easy part.
Was there any carry over when you had Josh McDaniels the first time when he was your head coach in Denver? Any carry over in terminology?
"Yes there is a lot of carry over. Some of the things that were different I just call them in my head…I call them the 'old put,'  and so it's a drag [play] and oh that's [now called] 'ohio.' That's how I would remember the plays in this offense, but the transition has been really smooth. The guys have been awesome. I know what to expect out of Coach McDaniels and I know what he expects out of me, so the transition has been smooth."
You were in this offense in Denver when it was clicking. What should we look for to start knowing when this offense is showing signs of putting it together?
"When we start connecting on those big plays. We had a couple of shots in the game against the Cowboys and there was that one where I kind of got banged around jumping up in the air and the play was there. It just comes down to now we as an offense…we see that. We see that we got protection, so now the quarterback can trust those guys. You got receivers who are getting open downfield and creating separation. All right we can trust that guy. Now we can deliver the ball and start making plays. Once we hit one of those big plays early in the game that's when you start shaking your head and saying okay this is ready to go. Everything just kind of falls into line and I think that is one of the things we lacked in Denver with that big, strong, powerful back here that is going to be able to carry the ball and as a leader of this team and lead us by example. All the pieces are here and once we start delivering the ball downfield everything just falls into place."
Turning it back over to the Denver Broncos. Do you think Tim Tebow has the chops to make it in the NFL?
"I don't know. I think only time will tell with that style of play. I think it is effective last Sunday, but I just don't know how effective that style can be over the course of long games and playing formidable opponents."
Tell us from a wide receivers perspective. Everyone talks about Tim Tebow's throwing mechanics being an issue. Does the ball come out of his hand different to a receiver?
"It's just the timing. The timing is an issue. There's just not that much separation that you can get in the NFL. You got a yard on the guy? That is wide open. [Laughs] You got a yard or two yards on the guy you are wide open, but that window…you are not open very long. Any delay in delivering the ball or any delay and not being in the position to be ready to throw the ball when that separation happens or I take that back. Not being able to deliver that ball before the separation happens? It just throws a monkey wrench into all the time and anything you are trying to accomplish down the field."