Brady Quinn Went to Denver with the Thought of Being the Starting Quarterback
I remember the images very clearly from the  NFL Draft.  20 names had been called and yet there was just one player still remaining in the green room waiting to hear his name called.  That player was Brady Quinn.  Then after the Jacksonville Jaguars came to the podium, some thought this could be the spot for Brady Quinn.  "With the 21st pick in the 2007 NFL Draft, the Jacksonville Jaguars select Reggie Nelson, Safety, University of Florida."  Immediately the TV network went right to a shot of Quinn sitting all by himself in the green room in New York.  The slide continued for the decorated Notre Dame quarterback.  This put the Dallas Cowboys on the clock.  They most certainly weren't going to take a quarterback in the first round.  Instead, the Browns traded up to pick number 22 and immediately the network showed a picture of a young Quinn dressed up in a Bernie Kosar jersey.  He was a hometown kid that was about to become the quarterback of the future for his hometown team.  The whole city went nuts!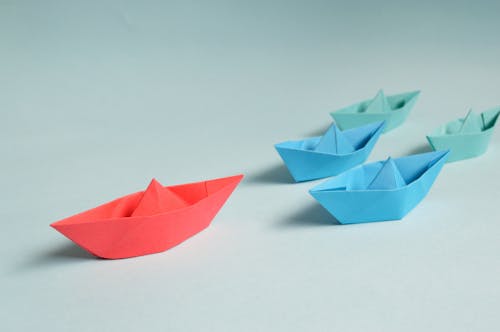 The story was perfect.  Unfortunately this story didn't have a happy ending.Somewhere along the line, Quinn's career plummeted just like his draft stock In just 14 games for the Browns, Quinn threw for just over 1,900 yards with ten touchdowns and nine interceptions and had just a 52 percent completion percentage.  Now Quinn looks to revive his career that is currently on life support and show to the world that he is not yet a bust in the NFL.  Now that he's in Denver, this could be the perfect place for the former first round pick.  The only problem for Quinn is that there's a huge logjam at the position after Josh McDaniels used a first round pick on Tim Tebow this year and Quinn may never get the chance to prove it.Brady Quinn joined the Score in Denver with Armstrong and Shapiro to talk about how similar his playbook in Denver is to what he ran at Notre Dame, what he thinks Josh McDaniels saw in him, and what role he sees himself having for the Broncos.
On the similarities of the Denver playbook to the one he used at Notre Dame:
"There's definitely a lot of crossover between what I ran in college and even what I ran last year with Coach Mangini.  That's been a pretty easy transition in that regard.  There's going to be some differences, which is going to be the case with any offense, but again I feel like I have a pretty strong learning curve and I've been able to adapt quickly."
On what he thinks Josh McDaniels saw in him to make the trade:
"I think this has been a year in the making.  There were some rumors last year.  And when he got the head coaching job, anytime a great coach like that, especially an offensive coach and somebody that works with quarterbacks really well, that's someone you want to try and learn from and have as your mentor so it's been about a year in the making.  I think whether it's been leadership ability and things that he saw while I was at Notre Dame or even while I was in Cleveland seeing some flashes of potential here and there.  That's probably a better question for Josh in the long run."
On whether or not his mindset is to be the starting quarterback for the Broncos:
"That mindset never changes.  I'm a quarterback in the NFL.  I wanna play, I wanna start, I wanna have a long, successful career, and try to win a bunch of games and a bunch of Super Bowls here in Denver.  That's always your mindset.  If it's not your mindset you shouldn't be on this team I know that much and you shouldn't be on any other team in the NFL."
On the competition in Denver and how all the quarterbacks have gotten along so far:
"That's the one thing that Coach McDaniels has done a great job of.  He's brought in guys who have high character and understand how to be a pro.  I think coming with that obviously it's a very competitive situation however guys understand how to act respectful to one another, how to help one another and be teammates as well, which can sometimes be a gray line.  But I think we've all done a great job of doing that and even Tom Bradstatter has done a great job of doing that as well."
Listen to Brady Quinn on the Score in Denver here