Bill Belichick Thinks Improvements Are Needed After the Loss Against the Lions
In  the Patriots finished the regular season with the best record in the NFL at and Tom Brady was named the MVP of the league. Yet once again the Patriots suffered an early playoff loss that left a sour taste in the mouth of Bill Belichick and all the players in New England. It forced the Pats to go out this offseason and make two moves to try and get their first playoff win since  and they both smell of desperation.Not only did the Patriots trade for wide receiver Chad Ochocinco, but they also took a gamble on the disappointment that is defensive tackle Albert Haynesworth. Even though both trades are risky, they also make sense for the Pats because of Belichick. The "Hoodie" was one of the few coaches that got the best out of Randy Moss and he will be looking to do the same thing with two fallen stars.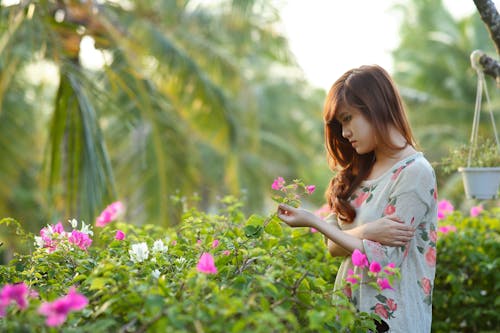 If he can do it with Ochocinco the Pats could have a legitimate number one receiver for Tom Brady to throw to. And let's not forget that Haynesworth was one of the dominantdefensive tackles just two years ago before he got a huge contract by the Washington Redskins.It remains to be seen how these two moves will play out, how much either player has left to offer, and how they may affect thechemistry of the team, but the man that made those moves possible for New England is Bill Belichick because of his ability to police the team's locker room.Bill Belichick joined WEEI in Boston on the Big Show to talk about the preseason loss against the Lions, what the coaching staff can do better in the preseason, why they decided to release safety James Sanders, on the offensive line, what kind of progress Chad Ochocinco has made in New England, and what approach he will make in the fourth preseason game.
On what went wrong in the preseason loss against the Lions:
"I would say probably a combination of all of it. We didn't get off to a very good start. Once we kinda saw that we were a little bit on the defensive mode we didn't do much to turn it around. In some cases we just made it easier for them with turnovers, long yardage situations, with negative plays, sacks, and penalties. We kept it going defensively with more big plays and letting them out of some long yardage situations, and didn't do much in the return game to help ourselves. We were just inconsistent in a lot of areas and never able to get it going and get it back to a competitive game."
What the coaching staff can do better in the preseason:
"Obviously when you go out and play like that I don't know how you can like the way the team was prepared and the way they performed. I didn't go out there and play, but my job is to prepare the team and based on the way we played there is not much I can take pride in there."
The decision behind James Sanders getting released:
"It is always tough when you have to release players, especially guys that have played for you and won for you. James certainly has done a lot of that, he has played a lot of good football here. He has been a solid team player, teammate, and member of the team. Ultimately we have to make the decision we feel is best for our team. That is an unfortunate part of this job and we will be doing it later this week. It is a tough part of the business, but one we all enter to with open eyes."
On the play of the offensive line:
We're going to have to block better than we did in that game. We're going to have to do a lot of things better  throw, catch, block, run, stay out of long yardage. We had so many plays more than 10 yards. We had over 10 plays where we needed more than 10 yards in the first half and we kept on going backwards. That is not the way we want to play the game on offense. We have to do a better job all the way around, the more long yardage situations the more the quarterback is going to get hit. You can't have 2nd-and 21, 3rd-and-31, 2nd-and-13, all day. Awful."
What kind of progress Chad Ochocinco has made in New England:
Absolutely, without a doubt he has made a lot of strides with the offense with the time he has been here we've thrown a lot at him, and there is still a ways to go. I think getting open, catching the ball, working on timing with the quarterback in the passing game, coordination with the other receivers and so forth — the passing game is so dependent on that and as a unit we have to do a better job. Chad is working hard and getting better. I think our passing game is getting better. It didn't all show in the game against Detroit, it is hard for anyone to look at that game and see improvement, but I am saying on a day-to-day basis we go out there and practice and some aspects in the game were better. We have to be more consistent than that."
On the approach he will take for the fourth preseason game:
Unfortunately we played pretty close this year than we did last year against the Rams, and that was a pretty uninspiring performance as well. I think each year you have to make the decision that you feel is best for your football team and that is what we will try and do. We got through film today and we have a lot of things we have to practice this week. We will work on those and figure out tomorrow night and Wednesday how we want to allocate playing time against the Giants.