Twitter Junkie Logan Morrison: "I do play for the Marlins so it's going to be hard to be known for baseball."
by Michael Bean
Call Logan Morrison the 'Twitter King', he's just fine with that. The 23-year old left fielder for the Florida Marlins doesn't much mind if he's best known for his funny and frequent interaction on the medium, because as he says, he'll take any fame he can get playing down in south Florida where interest in baseball has almost always been tepid.  Morrison is actually doing pretty darn well on the diamond though. He hit his 12th home run of the season on Wednesday night in Florida's win over the Phillies. Perhaps that's why he seems like he's in a good mood on Twitter this morning.Morrison joined WFAN in New York to talk about the Marlins' struggles, how playing for the Marlins doesn't lend itself to much popularity or fame on the baseball field which is why he's fine being known for his Twitter exploits, his thoughts on Citi Field in New York, following Derek Jeter's quest for 3,000 hits, who his favorite Twitter account to interact with is, and his recent back-and-forths with Jenn Sterger.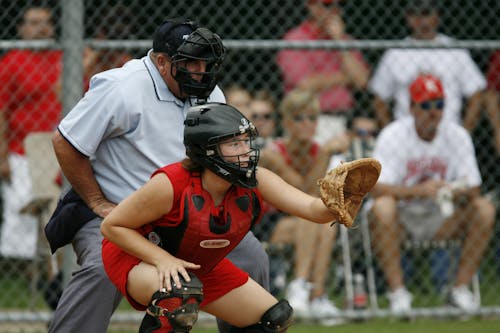 On the Marlins 'sucking':
"We're terrible. Hey, I'm pretty sure know that I'm a Twitter person and have no idea that I play baseball. I'm convinced."
If he'd prefer to be known for his baseball accomplishments or for being the 'Twitter King':
"Well I do love baseball, but I'll take it where I can get it. I do play for the Marlins so it's going to be hard to be known for baseball."
Why doesn't he bring his game up to a fun town like New York and play for the Mets?
"Well, you know, bring the fences in a couple hundred feet and then I will."
If he's following Derek Jeter's quest for 3,000 hits:
"Yeah, I actually am. Derek Jeter was one of my idols growing up and it's pretty cool to see him hit this milestone. Are we done talking about baseball?"
What he's been up to on Twitter so far this day (Wednesday):
"Ohh, I don't know. I'm pretty sure I just woke up, but I might have tweeted in my sleep."
Who his favorite person is to interact with that follows him:
"Girls in Yoga Pants."
On all the back and forth recently between him and Jenn Sterger:
"Well you know, we're kind of tweet dating. I think I just made that one up. But she's cool."