Sidney Crosby and the Penguins Have Reasons to be Optimistic
After a summer of reliving their crushing game seven defeat to the Montreal Canadiens, the Pittsburgh Penguins hope the 2010-11 season will be more fruitful.  There are plenty of reasons to be excited if you're a Penguins fan even though they have had quite a boring offseason when it comes to the free agent market.  With a new arena, the Consol Energy Center, a huge Penguins vs. Capitals game at Heinz Field for the Winter Classic, and a new season on the horizon, optimism is sky high around Pittsburgh.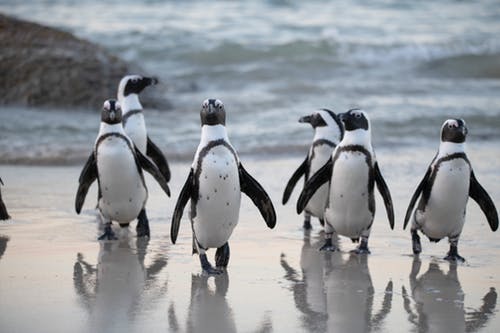 As is the case with every other NHL team, there were a slew of bodies leaving the Penguins over the summer, but biggest of all was defenseman Sergei Gonchar, who had spent the past five seasons with the team.  His departure means a new look to the power play, but a blueline corps that's better defensively.  Pens GM Ray Shero bolstered the defense by signing Zbynek Michalek, and former Devil, Paul Martin, who will man the point in Gonchar's absence and Michalek will be that shutdown defenseman that was missing from the Penguins' lineup last season.  With the improved defense and chip on their shoulder from last season's early playoff exit expect Sidney Crosby and Co. to have a very explosive offense and a very successful season.
Sidney Crosby joined 93.7 the Fan in Pittsburgh to talk about how long the Game 7 loss to the Canadiens stayed with him, what he thinks of the moves done to the roster during the offseason, what he personally worked on in the offseason, and what he thinks about the lack of depth on their roster at the winger position.
What part of his game he worked at during the offseason:
"Well obviously I think I was trying to just make the most of a bit of the offseason basically trying to improve strength and speed and probably focus a little more on off-ice stuff trying to make sure that I had a good foundation here coming into camp and I felt strong and re-energized a bit so I feel like I was able to do that so now it is time to work on the ice and keep building on those."
Whether it was relaxing to have spent time at his lake house during the offseason away from everything:
"Yeah it is.  That is something where it is nice to be home and around friends and family and definitely with so much going on during the course of a season I like to be able to just get away and free my mind a little bit and enjoy fishing sometimes and away from kind of the hustle and bustle of the buses and planes and that kind of thing.  It is definitely nice, like I said, to be re-energized a bit and get a fresh mind for a start here this year."
How long the Game 7 loss to the Canadiens stayed with him:
"Not that long.  Some people react differently to those kind of things and for me I like at game 7 and anything can happen in game 7 and obviously that wasn't the way that we wanted it to play out, but at the same time we had opportunities in game 6 to close out the series and there is so many things that you could look at that go into not winning and sometimes it is not really that much.  It is a fine line between winning and losing so I was able to forget it pretty quickly once the season was over.  Once you are going into July and you realize, you know what, what happened last year doesn't really matter now because we everyone is starting fresh coming into September and once you realize that I think you look forward to starting and hopefully that little motivation helps you."
What he thinks of the moves done to the roster during the offseason:
"They were great.  I think we improved our team and every team that has success in this league has got depth.  Every team has got depth and I think we have that at every position and that is going to help us a lot.  I think to win consistently you need to have everyone chipping in and everyone contributing so from goaltending on 0ut we are solid in every area."
What he thinks about the lack of depth on their roster at winger position:
"I am not too worried about it.  I think with our four group we have all played together enough and been through enough and we are all confident in making sure that we can produce.  I think if you look at our team the last few years everyone has kind of played with each other at some point so I think there is a lot to be said there and I don't think that is an issue for us.  We've got to find ways to score goals and it is not easy but I think whether you have 50-goal scorers or you don't, that comes into the way that you play as a group and that is the way you contribute the most.  It is not easy no matter who you have and I think we're a team that is pretty confident.  Like I said, the fact that we have played together at some point says a lot."