Mike Sims-Walker Looks to Move Forward in St. Louis After His Roughest Season of His Career
After having a breakout season Mike Sims-Walker suffered through a frustrating 2010 campaign. Sims-Walker not only dealt with shaky quarterback play at times, but he also was hampered by a high-ankle injury that affected him for most of the season. Sims-Walker gutted through the injury and played in all but two games, but he also showed a tendency to disappear at times, drop balls, and he never emerged as the number one wide receiver that the Jaguars were hoping he would be after showing signs Jacksonville decided to let him walk in free agency and he landed in St. Louis. Despite showing signs of improvement last year, the Rams dealt with a myriad of injuries at wide receiver and the group as a whole was one of the least talented in the NFL. Sam Bradford and the offense were able to mask some of those weaknesses last year, but the Rams need as many weapons for their young quarterback as they can get. Sims-Walker seems to be a bit of a one-year wonder at this point and he is coming off a frustrating season, but the with the receivers the Rams have on the roster and their propensity for getting injured, St. Louis needed an insurance policy with big upside and Mike Sims-Walker fits the bill at a cheap price.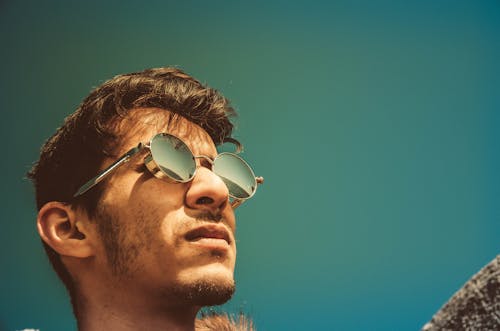 Mike Sims-Walker joined ESPN 101 in St. Louis with the Fast Lane to talk about why he picked St. Louis in free agency, how he has been fitting in so far and what he expects in his first season with the Rams, how tough it was for him this past season in Jacksonville dealing with injury, how he thinks the lockout affected him, and what he has seen from Sam Bradford so far.
On why he picked St. Louis:
"Everything. The quarterback, the offense, the coaches, the fans, and the city. I mean it was a no-brainer for me."
What he expects in his first season:
"Fitting in great. Whatever they need me to do. I'm just trying to be that guy. Whenever they need that play or whenever they need someone to call on I will be the first person to raise my hand."
On how tough last season was for him in Jacksonville:
"That probably was my roughest season I played in. A lot of guys probably didn't know I was hurt, but I was out there at maybe 75 percent at best. I was just out there for the team. They asked me to go out there playing and I tried to fight through as best I could, tried to get shot up, whatever it took for me to go out there and help my team win. I struggled but I was out there."
Why he wanted to gut through his injury last year:
"It's a team game. It's not about me. It's about those ten other guys on the field. We're out there trying to accomplish one goal and that's a win. If I have to go out there and play hurt or whatever that may be I'm gonna do it for them."
How much the lockout affected him:
"I never really thought about it. I was taught to control what you control and I can't control the lockout. I had no say-so in it. It was everybody involved. I just stayed grinding, I trained all offseason, and whenever they unlocked the door I was ready. I just stayed prepared for whatever had come."
What he has seen from Sam Bradford:
"He's calm. He's real calm. You don't see him panic, yell, or anything. He's a really calm quarterback, I think he has a good feel for the game, he has a very strong arm, and he's very confident. Like I said a receiver's dream."
On how much it helps to have a confident quarterback like Bradford:
"That's great because we feed off our quarterback. He's our engine and however he goes we go. That just gives us energy and that gives us confidence that he's got it under control and he's got us."