Life Got You Down? Don't Comlpain, Adam Taliaferro Never Did
Depending on your age and/or your interest in college football, you or may not remember the name Adam Taliaferro. He is a former cornerback for the Penn State Nittany Lions that was left paralyzed from the neck down ten years ago after a horrific and unfortunate accident on the field. Fast forward to today and Taliaferro is walking again after defying all odds and expectations. He's now a corporate attorney and making the most out of life. He's also still a huge fan of the game of football, and as you'll hear, says he'd definitely encourage his son to play the game if he were to ever have children.Taliaferro joined 93.7 The Fan in Pittsburgh to talk about the Rutgers' defensive lineman Eric LeGrand's recent paralysis, how the injury was similar to his, what the first week is like after realizing that such a horrific incident as actually occurred, how he's not yet had a chance to talk to the family of Eric LeGrand but plans to once the dust settles for them a bit, how important a role Joe Paterno and his teammates played ten years ago by continually showing up to show love and support throughout the season, when exactly the light when on for him in terms of feeling like he had a chance to defy the odds and walk again, how he's not sure that much can be done to make the game safer, how he would absolutely let his kid play football were he to have a son in the future, and the magical moment of walking onto the field in Happy Valley after his rehabilitation allowed him to do so.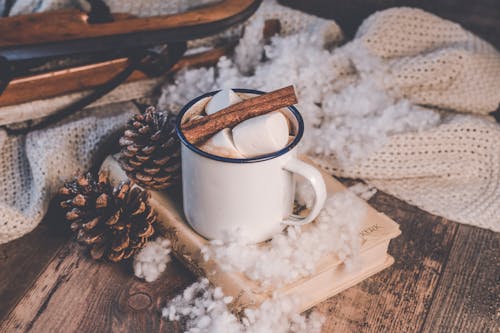 On what he knows about the injury sustained Rutgers' DL Eric LeGrand's last weekend against Army, an injury that left him paralyzed below the neck:
"Yeah, you know Eric from what I hear had an injury last week that was very similar to mine and when someone goes down on the field, my heart goes out to him knowing exactly what he's going through. I'm sure just the uncertainly that's going through his mind and not knowing what the future holds for himself, but I want to be there for him as a sounding board and say, hey, I've been through it and we're going to help you get through it too."
On what that first week is like after sustaining a life-changing injury like that:
"Oh certainly. During the first week like you said, I was kind of out of it, but at the beginning of the second week I really started to understand exactly what happened. And the first thing that went through my mind was why me? Of all the players that played this game, why did this happen to me? And I went through that for a couple of weeks, but you can only say why me for so long, and then you've got to really get in the mindset of I can't change the past, I can really do now is work hard and try to change the future and try to get myself out of this predicament."
On if he's had a chance to talk to the family of  Eric LeGrand:
"I have not, the day after it happened, that Sunday morning, I talked to Coach Schiano, the Rutgers coach, and certainly told him whenever Eric's ready, I gave him all my contact information. And certainly when Eric's parents or his family wants to speak to my family we're certainly happy to do that. But I know in my case, when it first happened my parents just had so many calls and had so many people coming at them from so many directions. So I know that's probably overwhelming. I certainly didn't want to impose on them, but I'm hoping I get to see Eric. I'm planning on going up to visit and see him next week some time."
On what Joe Paterno's role was in keeping him positive and upbeat throughout the whole process of rehabilitating:
"He amazed me. I mean every week, Coach Paterno and a couple of the guys from the team would fly down, I was in rehab down in Philadelphia. Every week during the season the guys would fly down every Thursday to see me and check in on me just to see how I was doing. That really meant a lot to me, just to make me feel like I was still part of the team. You know, Coach was trying to get his team to play every Saturday, and for him to take the time out to come down with some guys meant the world to me. It's hard to put into words how much I appreciated it. I'm sure the same thing will happen for Eric with his Rutgers' teammates, and Coach Schiano has already said they're going to do everything they can to support him. I think it's important not only for this week and next week, but for three or four months down the road – when Eric's still in rehab, they still are going to need to be there for him."
On if there was a singular moment during his rehabilitation process when the light when on for him that he could actually get through this:
"Yeah, for me it was probably three, three and half weeks after my injury. I felt my toe; I was able to move my toe a little bit. So when I had that movement, even though it was very, very slight, that's when I said I have a chance, I'm going to get through this thing. Amd that's when I started to amp up my rehab and really started to get after it hard. I think it was that three week mark but I said, you know what, let's work hard and get this done."
Given the developments recently in the NFL and college football, Taliaferro was asked what he thinks can be done to make the game safer:
"I just think it's really tough. I tell people all the time. I started playing football when I was seven, and I had my injury when I was 18. I was told to hit with my head up hundreds if not thousands of times. And unfortunately, when I made my hit I went in with my head down, and it's just one of these things where the game is moving so fast, and you're really just doing anything you can to take the player down. Going in I knew there was always the risk of an injury, but as an athlete, I always just thought it was going to happen to the other guy, it's not going to happen to me. But unfortunately it did happen to me. I really consider my accident a freak accident. I consider all these instances freak accidents, and I just really consider it an unfortunate part of the game. But that's just what football is. There are going to be injuries, you just hope that they're not as severe as what happened to myself, and what recently happened to Eric."
On if he would let his son play football:
"Absolutely. I don't have any kids, but if I do have a son, I'm going to have him out there at 7. I just love the game of football, I still get up to most of the Penn State games, and I think it's a fantastic sport."
On his life in the legal world since being forced out of football and making a full recovery from injury:
"Yeah after I finished at Penn State, I went to Law School, actually up at Rutgers. And I've been working as an attorney the last two years specializing in corporate litigation. I really can't complain, and I've just been blessed in the last ten years.
On the moment of being able to walk back on the field at Penn St. after rehabilitating to the point where he could walk again:
"It was probably the best moment of my life, just being able to get back out there and thank every person that's helped me get back to where I was. It was just an absolute pleasure to be able to do that."