Josh Freeman Credits Mark Dominik For Bringing In 'High Character Guys,' Believes Bucs Need A Week To Be Ready For Season
Josh Freeman has been leading the charge for the Tampa Bay Buccaneers as they conduct unofficial team workouts at Bradenton's IMG Academies this week. The Bucs have had an incredibly good turnout so far with around 50 players showing up including players such as Aqib Talib, Gerald McCoy, and first-round draft pick Adrian Clayborn. Freeman proclaims wide receiver, Mike Williams, has looked like an 'animal' this off-season as last year's surprise team in the NFL looks to start right where they left off.Tampa Bay finished 10-6 last season just missing a wild card birth and believe me that was hard to believe considering the 7-9 Seattle Seahawks made the playoffs because someone had to win the NFC West, although the Seahawks somewhat legitimized their playoff birth by beating the New Orleans Saints in the first round. The Bucs have a young head coach in Raheem Morris and it's very hard not to like this up-and-coming squad going into the future. Josh Freeman is as tough as nails and plays the quarterback position with a ton of heart and toughness. He has looked to improve his accuracy this off-season and from the sound of it he is very confident the Bucs are ready to go whenever the NFL lockout is lifted.Josh Freeman joined WDAE in Tampa with Steve Duemig to discuss the private workouts the Tampa Bay Bucs have conducted at Bradenton's IMG Academies, 40-50 players attending the private workouts at Bradenton's IMG Academies, his biggest concern being the transition for players going from year one to year two during the lockout, the Bucs being ready to play once the lockout is lifted, what he is looking to improve on from last season and improving his accuracy without drills at full speed due to the lockout.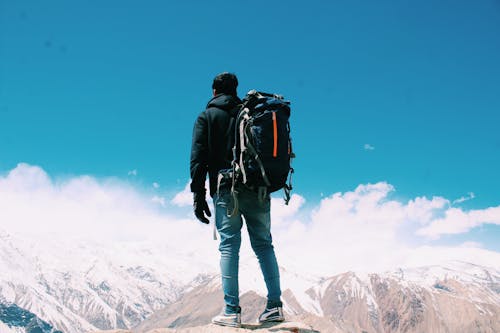 Were you excited about getting the guys together? Were you excited about the turnout for the workouts at Bradenton's IMG Academies?
"Yeah I was definitely really looking forward to this week. We've been getting a lot of work. It's just mainly offensive guys with a couple of defensive guys that come in, but this week was a great opportunity as an entire team and we sent out an email two weeks ago saying we wanted to do this and the response and the attendance was awesome."
There was somewhere between 40 and 50 players who attended these workouts? Is that correct? Minus rookies that's almost a whole damn team?
"I didn't do an actual head-count, but yeah basically everyone was there. Somebody said it was right around 51 and somebody said 49, so it was right in that vicinity."
A couple of weeks ago Coach Morris was on the show and the biggest concerns he had were guys transitioning from year one to year two and not necessarily the rookies. Do you agree with him? Is it going to take more for guys like Mike Williams to transition with OTA's in year two?
"I could definitely see where Raheem [Morris] is coming from, but I've been working out with these guys and they look great. It's not like you have all this time. There aren't OTA's, but we're still watching film. I've been talking things over, talking about different situations, running all the route variations and I mean the guys are looking really good. Mike [Williams] came back and he just looks like a complete animal."
So you don't have the same concern the coaches have? You think the Bucs are getting enough work in case the season starts about 2 weeks before training camp? You guys are ready to go?
"Yeah I mean I just need like a week to get us ready. It's just a matter of staying focused cause with this lockout there's no coach over your shoulder every day at practice coaching you. That's a big advantage especially for young guys, but I mean you gotta hand it to Mark Dominik the type of guys he brings on this team are good, high character guys. They are professionals and their approach and take to the game. It allows us to get through this thing just like any other team and any other veteran team."
How do you improve off of last season? What do you need to improve on from last year? What did you work on and what do you need to improve on? You guys are going to have a target on your back all of a sudden? The NFC South is the quarterback division isn't it?
"Yeah for sure. The way I've been brought up and raised is to keeping working as hard as you can. Obviously there is going to be some areas of emphasis with the completion percentage to be somewhere over 65% and touchdowns to throw more of those and fewer interceptions. That's kind of the basic approach. I've been watching film going out and trying to improve on my accuracy every day and just continue to better myself as a player."
Can you improve your accuracy without running full speed routes?
"That's so much of it because you are not going to throw every ball to Mike Williams or every ball to Maurice Stovall. Those guys are at different speeds anyway. I'll tell you something our guys I mean they are still pushing the tempo pretty good. I mean certain timing routes you have to run at 100% to time it up, but as far as accuracy goes it's really just judging the angle and judging the speed. That's what you try to do. Today we were throwing in the nets and I haven't done that in a long time, but that's another way to work on your accuracy.