Hines Ward and James Farrior Take The Higher Road When Responding To Warren Sapp's Criticism Of The Pittsburgh Steelers
The Steelers were embarrassed in a 35-7 loss to their hated AFC North rival, the Baltimore Ravens, last week. Before Mike Tomlin and the veteran Steelers squad could put the game behind them and start focusing on Week 2, former NFL Pro Bowler and current NFL Network Analyst, Warren Sapp, decided to set some fireworks off this week. On this week's episode of Showtime's Inside the NFL, Sapp said: "The Pittsburgh Steelers. I have three things: old, slow and it's over."He put the cherry on top by adding that his 13-year-old daughter, Mercedes Sapp, could cover Hines Ward and Troy Polamalu looked like he was dragging a wagon behind him.Those are some pretty big shots taken at the core of this Pittsburgh Steelers team as two of the franchise's elder statesmen, Hines Ward and James Farrior, chimed in with their thoughts after practice.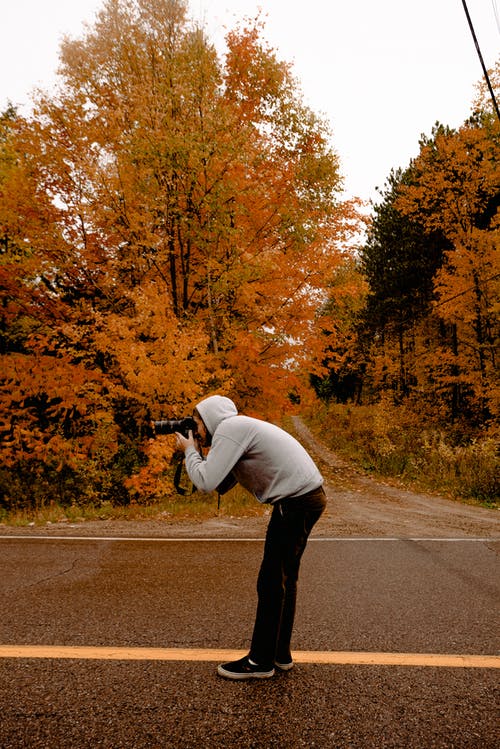 After listening to Ward and Farrior it is clearly evident why these two players have been consummate professionals throughout their careers as they continue to be class acts in the Steel City. Hines Ward and James Farrior took the comments in stride and you can be sure this will only light a fire into a Steelers team that already was anxious to prove themselves against the Seattle Seahawks in Week 2.Hines Ward and James Farrior joined 93.7 The Fan in Pittsburgh with The Seibel, Starkey, and Miller Show to discuss Warren Sapp's comments about his 13-year-old daughter being able to cover Hines Ward, still liking Warren Sapp after his recent comments about the Steelers, if they're at all hurt when former players criticize them in the media, their response to Sapp's comments about the Steelers defense being old and slow, James Farrior splitting time with Larry Foote on defense, and the theme in the Steelers' facility this week.
[Hines Ward] Thoughts on Warren Sapp's comments that Mercedes Sapp, his 13-year-old daughter, could cover you because Ward is getting old and slow:
"I don't have a reaction to that. He can bring his 13-year old daughter out there and see if she can cover me if she wants to. I don't have a reaction to that. People are always going to say something. As far as the team being old? I don't see how the team is old. I think I am the oldest guy on the offensive side. Ben Roethlisberger is the second oldest guy on the offensive side. Defensively? You got Aaron Smith, James Farrior and Brett Keisel. We just resigned some of our youngest guys. If you look at our team we are not as old as people want to portray us. What does that matter anyway."
[Hines Ward] Do you like Warren Sapp?
"I love Warren. He was my 'Dancing with the Stars,' guy before me. It's his opinion. Everyone is entitled to their opinion and it is not going to change. There are guys older than me like Brian Dawkins. Donald Driver is older than me. Age doesn't matter. Age is something for somebody to put out there just to make an excuse.
Just like with Chad Ochocinco being criticized by former teammates in the media does it hurt the same since this came from a former player in Warren Sapp?
"That's your job. That's what makes news. Your job is to criticize and make stuff. As players we hear it and stuff like that, but it doesn't validate anything. The Steelers are not going to keep me around if they do not think I am productive. We don't just keep guys around to just keep guys around. That's just an excuse when people start looking at the age and that stuff. If you look at our young guys…look at our wide receivers? I'm out there with second and third year guys all the time. Our whole offensive line…we are really not old up front. Rashard Mendenhall is still young and in his prime. When people say stuff like that I just laugh because when they were old one day somebody said that about them, but now they are in a position to say that. I don't get caught up in it."
[James Farrior] Any reaction to Warren Sapp's comments that the Steelers defense is old, slow and done?
"In the great words of Dickey LeBeau: 'We've heard the wind blow before.' "
[James Farrior] You like Warren Sapp?
"Yeah he was a great player when he played. He's a great analyst. He does a great job when he's on TV, but that's what he is an analyst now. We don't pay attention to what a lot of people say on the outside of this locker room.
[James Farrior] Tough to stand and watch in a game against Baltimore like that in the 2nd quarter?
"Always. It's always tough when I come out of the game. I don't like coming off the field. I am a competitor. The competitor in me wants to be out there. It's bigger than me. It's about the team."
[James Farrior] What was the theme in the locker room this week?
"Back to the lab. No time to rest. No time to reflect. It is a long season. That was game one. We didn't play as well as we wanted to play. I think everyone is pretty anxious to get back out there this weekend and show what we can do.