Brent Celek: "We just all don't want to lose paychecks."
As the NFL lockout continues to move forward day-by-day, I'm almost certain that the fans are getting sick of the whole dispute and are beginning to care less about what the players and owners are saying. All anybody really wants is a new collective bargaining deal to be put fourth and agreed upon. What can another interview with a professional football player really give us insight on? These are excruciatingly tough times for NFL fans and sports radio stations to find any bit of information they can during this lockout dispute.Brent Celek has been very candid with his thoughts since the start of the lockout. He recently had the opportunity to air his thoughts to the head honcho in DeMaurice Smith and doesn't seem to be too happy about the players chirping off to the media. The Eagles tight end also seems to be nervous about the lockout being handled in court due to the fact that he feels negotiating is the best tactic to get this deal done. Celek knows the players will start caving once paychecks are coming in and from what you'll hear in the following interview the Eagles are thrilled with the player workouts and are clamoring for more group camaraderie while the lockout continues.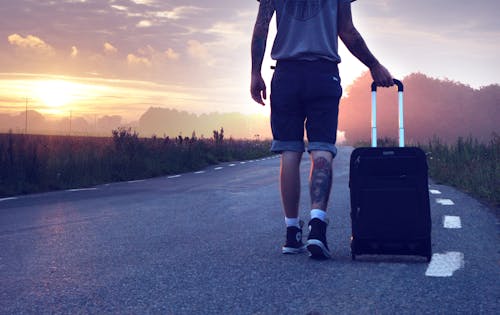 Brent Celek joined WIP In Philadelphia with Howard Eskin and Ike Reese to discuss an update of what's going on with the players during the NFL lockout, why DeMaurice Smith won't negotiate with the NFL right now during the lockout, the strategy of negotiating being a better alternative for the players rather than fighting the lockout in the courts, how players are attempting to stay mum in terms of talking to the media during the NFL lockout, the benefits of private workouts for the players during the lockout and the drop dead date where he feels the lockout will affect the regular season.
Do you have any more knowledge with what's going on with your association/union?
"I talked to De Smith and I pretty much told him my concerns. You know the way that everything was getting out in the media and what not. We talked it over and I kind of understand where he is coming from. It's going to be a little bit of a fight. This thing is not going to happen easy. We as players are just going to have to stick together. I think when you see in the media that some of the guys are fraying off and getting mad at the whole situation. I think as a group it just makes us look even worse."
What was DeMaurice Smith response to you asking why the players aren't negotiating right now?
"Well I really didn't ask that question, but I think the reason why they are not is because of the legal process. I don't think either side is going to until this ruling. Once this ruling happens and then you know they have to get back at it. I'm with you I think they should be doing it now, but I'm not there every single day so I don't know exactly everything that is going on."
Isn't it better to negotiate than to fight this in a court?
"I think so. It's always better to do that. I mean court should be the last case scenario in any battle, so the fact that we have to go there in not good. Like I always have said it's not good for the fans more than anybody."
How are guys sort of handling not getting caught up in the NFL lockout since football is not occurring?
"I think a lot of the guys are fine with it. The fact that we are not going to football is okay right now. When it's not going to be fine is when we start missing paychecks. I know guys are getting a little antsy. I am too. It's fun getting out there and being with your team, teammates, doing that sort of stuff. I think everyone is okay right now. We just all don't want to lose paychecks. I guess that what it comes down to. Hopefully it gets done before then, but we'll see."
What are the private workouts doing for you guys? How are you benefiting from it?
"It's been huge honestly. It's been working better then what I had thought and anticipated and hoped for. The fact that first of all we get around the guys. We're hanging out and conversing. We'll hang out after that, so camaraderie wise I think it's good for us. On the field wise we're keeping our timing with Mike [Vick] and Mike [Kafka] and Kevin [Kolb] came up for a little bit, so catching balls and keeping the timing right. You know running your routes as precise as you need to run them. That's hard when you come back being off for while to do that, so just the fact that we're doing that I think is huge. I feel a lot more comfortable now than I did when I was first out there, so I think it's good that way. Other then that we're not getting too competitive. We only do it for about an hour, so we keep it kind of light, just get conditioning in."
How long do you think it will take before the lockout would affect the season not starting on time?
"I would say June 15th. That's the latest. [Ike Reese: Did you say June 15th?] I'm sorry July 15th."