Would Oregon Have Reached The BCS Championship Game If Jeremiah Masoli Was Still Their QB?
by timgunter
Heading into the season, Jeremiah Masoli was supposed to lead Oregon to another Pac-10 title, not Darron Thomas.  After all, he led the Ducks to the Rose Bowl last year only to lose to Ohio State and the team ended the season 10-3.  But a couple of off-the-field incidents this past summer led Chip Kelly and the Oregon Athletic Department to kick Masoli off the team, so he spent this year playing for a different school in a different conference at the University of Mississippi.  Even though he was 2,500 miles away, he kept tabs on Oregon, via an ESPN application on his cell phone, throughout the season.  It's hard to think of Oregon's magical season without ignoring the role Masoli played.  He was the team leader and was projected to be Oregon's Heisman Trophy candidate last offseason.  Instead, it was LaMichael James that became that guy.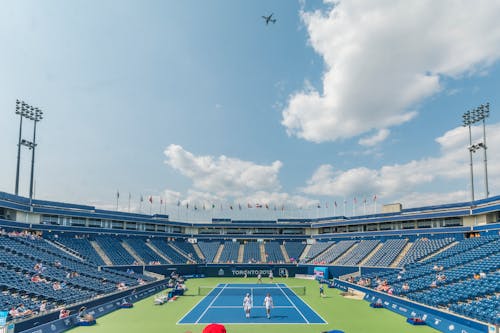 Could he have made the difference in Monday night's BCS game?  Probably so but Masoli will never know.  He knows all too well that life is full of its ups and downs but doesn't dwell on it.  The past year has taught Masoli a lot of things about himself.  One thing he has always known is that he is not a doubter, and he has no doubt in his mind that he is capable of playing in the NFL. Jeremiah Massoli joined 95.5 the Game in Portland to talk about what it was like to watch Oregon have the season they did without him, how closely he paid attention to what Oregon was doing this season, and whether Oregon treated him fairly.
What it was like to watch Oregon have the season they did without him:
"I am just happy for these guys.  From last season to where we didn't get it done in the Rose Bowl like we wanted to.  I just think that was a lot of fuel for everybody going into the offseason just working hard until you take it to the next step…"
How closely he paid attention to what Oregon was doing this season:
"Yeah I was wrapped up in my own season like you said.  But I had the ESPN phone app thing and I had those guys as one of my favorite teams.  So whenever the final score came up I always checked the box stats or whenever I got a chance to catch them on TV.  You know I saw the Stanford game, the big Stanford game on TV so that was definitely nice."
How difficult it was for the team to get off the disappointing start they did:
"It was rough.  It was rough man I think that loss to Jacksonville State definitely stayed with us and kind of haunted us for a little while there.  We did our best.  It was tough with that schedule."
What it was like in Mississippi:
"It was fun.  It was great.  I mean that southern hospitality is real, its live, that whole culture down there is a whole other world, especially coming from this side of the country by going to the deep south.  It was definitely interesting."
Whether SEC football fans seem that much more engaged with what is going on with their football programs:
"I believe so.  I think so.  I think a lot of that has to do with just the tradition and how strong the tradition is down there, the SEC, you know how strong their tradition is, almost every school.  So yeah I think that has a big deal to do with it."
Whether Oregon treated him fairly:
"Definitely.  Definitely.  There was a lot that happened and you know, you can't really blame anybody for anything really."