After falling short of their World Series goal, the Texas Rangers went out this offseason in search of one more pitcher to add to their rotation. With a loaded lineup, an ace was really the only thing missing in Texas. After scouring the free agents already in the Major League Baseball, the Rangers decided to expand their search and they believe they have found their next star pitcher in Japanese stud Yu Darvish. The contract he received is enormous and the expectations are high, but Darvish appears to have the goods. Yu first caught the world's attention in 2008 when he pitched for Japan in the Beijing Olympics and he has gotten better every year. The 6-foot-5, 220 pound righty is still only 25-years-old and is just now entering the prime of his career. Furthermore he is coming off an incredible year where he went 18-6 with a league-best 1.44 ERA and nearly 300 strikeouts.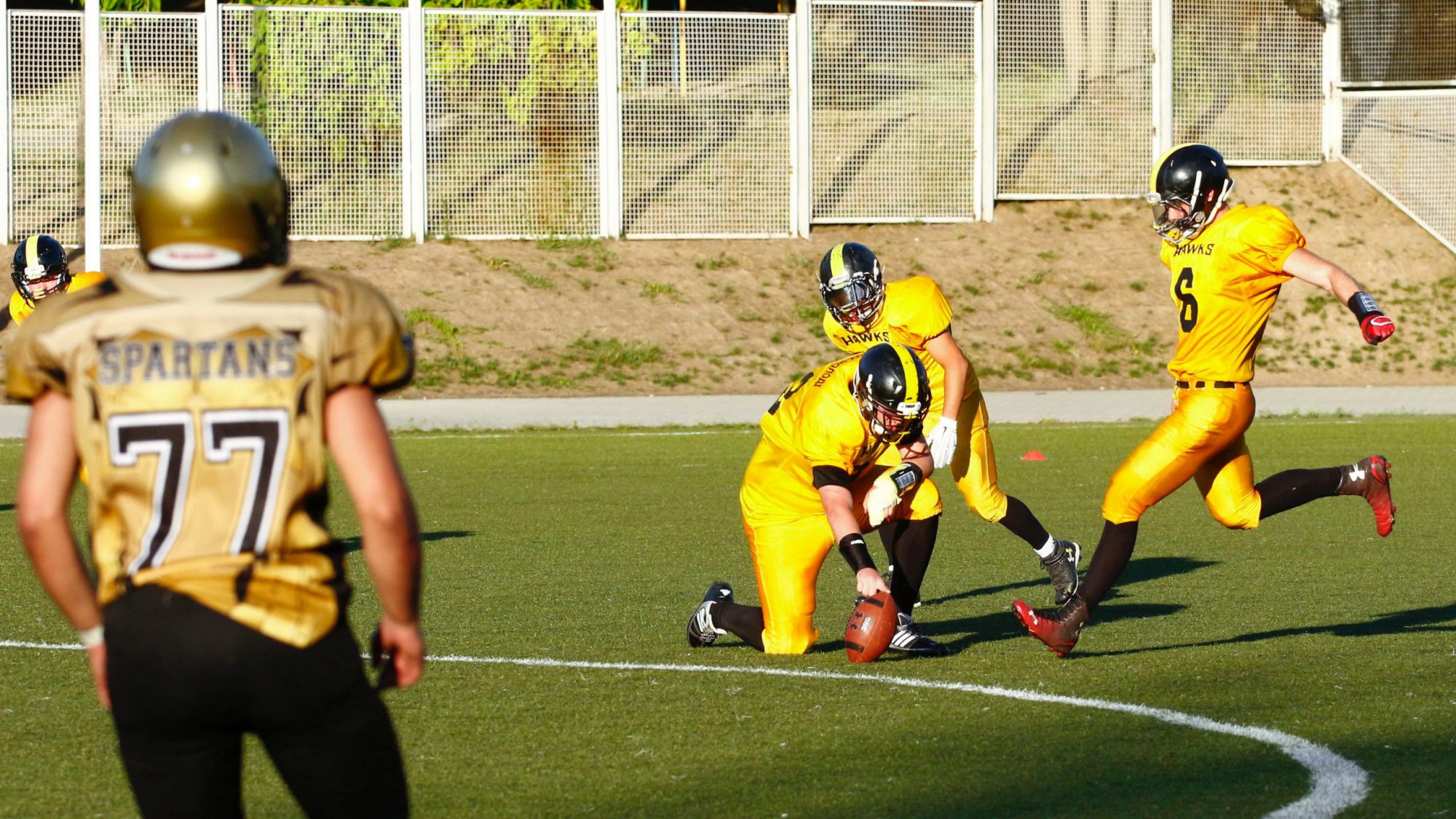 The Rangers are taking an enormous risk. They are paying eight million dollars more for Darvish than the Red sox did for Daisuke Matsuzaka. Not to mention, in the MLB batters are better, pitchers are better, the ballparks are different, the baseball itself is different, and there is a huge learning curve for players coming from Japan to the United States so it may take some time. But the Rangers made the right call. There wasn't a pitcher available in free agency with Yu Darvish's talent. Texas needed an ace and it appears they have found one. Trey Hillman, one of Yu Darvish's former managers joined ESPN Radio in Dallas with Galloway and Company to talk about Yu Darvish, whether or not he has matured from the two incidents where he got in trouble in Japan, how crazy the coverage will be from the Japanese media, and whether or not he thinks Yu Darvish will be able to make the transition from Japan to the United States.
On Yu Darvish:
"Yu's got a great personality. He was pretty quiet when he first signed. Might even be perceived as being a little bit shy but I think he's one of those guys that likes to lay back a bit and kinda take a look at the landscape in front of him and decide how he's gonna attack certain situations. He certainly did a great job over there at 18. We didn't bring him up right away but after he got his feet wet in the minor leagues he came up and you could see the ability level very, very early part of the process after he signed."
On the two off-the-field incidents he had and whether or not he has matured from them:
"Those were two different instances. The smoking incident happened actually his first year at a Pachinko parlor. Underage smoking. The funny thing about Yu is that he accepted responsibility and he was very accountable in both instances. I think the pictoral was in the Japanese issue of GQ. I think that's the magazine it came out of. He was very accountable in both situations and somewhat remorseful. Knew that he had made a mistake and the thing that we emphasized was just the bigger picture of representation of the organization and what our expectations were in representing the (Nippon Ham) Fighters over there in Japan. He gets it. He's a smart young man and he was apologetic in both instances and seemed remorseful but at the same time he seemed to be able to move on and not worry about what the media had to say about it. He got some ribbing from his teammates but he took that in good stride and with a good sense of humor so that told me a lot about his character."
On the media attention he is going to receive:
"It's gonna be pretty intense guys. I mean it's gonna be very, very intense. It's, I was actually, I kinda got baptized into it with (Hideki) Irabu during his first steps through the Yankee system. Had him in '97 in Connecticut when he came through AA for I believe it was two or three starts. At that time we had I think it was between 60 or 70 media from Japan that were following him. Yu should command even more than that. They're gonna get on him from their country and they're not gonna get off him. They're gonna make sure they know everything and since the sun comes up earlier over there than it does over here they're gonna make sure it gets reported over there before it does over here. That's just the way they do their business over there in Japan and they are very thorough. It's baseball and two times a year you've got the major sumo tournaments. Soccer is getting a little bit bigger but they don't have our American basketball and American football to compete with so it's a lot of sports daily newspapers that are competing to try to get the jump on one another for really the biggest thing that is covered and carried in their country."
Whether or not he thinks Yu Darvish will be able to make the transition to the MLB:
"I don't have any doubt that he'll be able to make that transition. Number one he's got very, very large hands so that's gonna help make adjustments with the difference in the texture of the ball and there is a big difference in the texture. I'm sure you guys have heard all the stories or maybe you have felt the difference in the balls from Japan to over here. Those over there are tackier and easier to get gripped it seems. A little more raised than our American ball over here. On top of that Yu is a very, very good preparer and one of the reasons he is is because he is so competitive. God's blessed this young man with long levers and very, very good arm speed and very clean mechanics. He's gotten bigger since I've had him and he's got room to put on another 15 to 20 pounds of muscle. If you told me that Yu Darvish was going to weigh 20 to 30 pounds more six or seven years from now that doesn't scare me a bit because he has a frame that can carry it. He's a very hard trainer and I think the biggest thing that he's gonna have to deal with and he knows this already is the number of hitters that he's gonna have to prepare for.
It's gonna be so, so important for him to be trusting and if we couldn't get him out in LA I couldn't be happier for him than the team he got chosen by and won the rights to him because I know many of the Ranger people and it's just such a quality group there. I've been asked from Japan with people that are direct links to Yu Darvish, they've already called on several occasions and Yu has wanted my opinion about the people that he will be dealing with with the Texas Rangers and I've stayed very close with the players and my interpreter in Japan. We still stay in close contact with (Yoshinori) Tateyama who the Rangers signed last year. He and I had a nice visit in Japan actually a year ago in December and then he signed with the Rangers and I got to visit with him last year and surprise him last year during spring training. They're the type of people you want to stay in touch with. They are wonderful people. It was a wonderful five year experience but this isn't about me and my experience. This is about Yu Darvish. I have no reservations that Yu is going to make the adjustments that he's gonna need to make but he's gonna have to trust his catcher and he's gonna have to trust the plan that the Rangers put out there. He's gonna have to let that catcher drive him for a little while because it's a lot of information to learn in a short period of time for him to be as effective as he needs to be."