Tony Richardson "We want to play football. That's the thing we've said from day one."
Tony Richardson is one of the most respected elder statesmen in the NFL for not only his playing ability at the fullback position, but also his hard work ethic that has kept him playing in the NFL for 16 years. Richardson's unselfish personality has allowed him to be a great mentor. New York Jets fans can proudly say that if this is the end for Tony Richardson in New York that it's been some run for the veteran fullback in green and white. Richardson seemed to have done a heck of job mentoring rookie John Conner this season as well from what HBO cameras caught of him in Hard Knocks. Richardson has helped pave the clear running lanes for such noteworthy running backs like Priest Holmes, Adrian Peterson, Thomas Jones and Shonn Greene.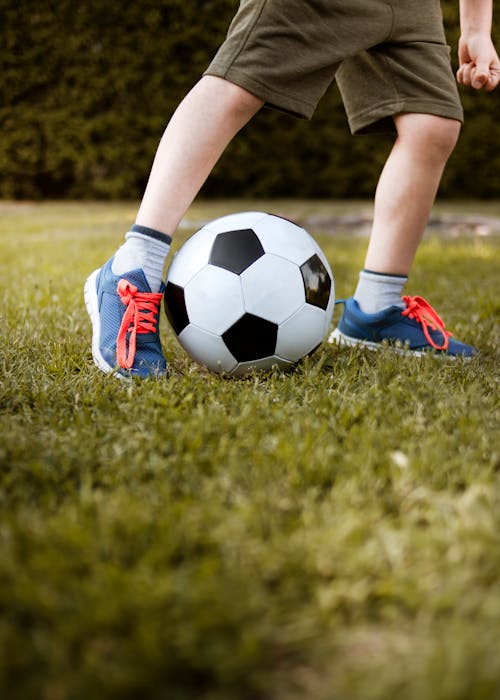 Currently, Richardson is an NFLPA executive committee member and New York Jets player representative. He is just one of many players leading the effort to land the former NFLPA a better collective bargaining agreement for the future. Richardson believes that from day one the players' wanted to play football. The former NFLPA's number one prerogative was to do "everything we possibly can to get back on the field and have a deal that's fair for both the players' and the owners'." We'll see if that proclamation holds true come September.Tony Richardson joined WFAN in New York with Boomer and Carton to discuss DeMaurice Smith's comments to Mike Francesa that the NFL offered the NFLPA "The worst deal in the history of professionals sports," if there is any way DeMaurice Smith can accept a deal for the players that is worse than what the they have now, in what other job can an employee ask the owner to show them the books besides the NFL, is he concerned that crying about money will fall on deaf ears with the fans after awhile and are the players' recommending to the rookies that they should not attend the NFL draft.
DeMaurice Smith came onto this station yesterday and told Mike Francesa that the NFL's offer to the NFLPA was "The worst deal in the history of professional sports." Is that an accurate statement?
"Yeah ,we definitely say it's an accurate statement from the fact that you look at the cap number that was presented. Obviously it would affect a lot of players. There's things that keep getting pictured and pointed out to say 'Okay we were able to shorten this or we shorten that.' But we can't take a deal back to our locker room and tell our guys' say 'Hey we have all these things that we agreed on, but you know what you'll probably won't have a job because the cap number is so low.' "
There is no way DeMaurice Smith can accept a deal that is any less than the previous CBA you had before the lockout. Is that a fair assessment?
"Yeah it's definitely fair. You know it's one of those things that you know we had been talking about all along having that financial transparency. So even from DeMaurice Smith's standpoint we can't stand in front of a bunch of men in our locker room and say that we took this deal without having enough information to justify it. That's all we've been really asking for you know…the financial statements. I think any time you go into a business deal you want to have enough information on the table to make a decision that's going to be best not only for the players, but also for the league as well."
Just playing devils advocate, but the players' are the employees and the owners' are the employers. In what other jobs can the employee ask the owner to see the books and finances?
"Well I think our industry is a little different. I think the fact that we put our bodies on the line you know week in and week out. Obviously the more-and-more we're finding out about concussions and things of that nature and the fact that our careers are so short. I mean obviously some of us have been fortunate enough to play for an extended period of time. If you are talking about guys who are playing 2-3 years on the average, I mean I think that you know there should be some justification for a rollback in salary."
To be fair and I'm speaking on behalf of the fans, but aren't you concerned at all that crying about money is going to fall on deaf ears to the fan base who don't even make even close to that kind of cash?
"Well I think that number is a little…you can't say that the guys that are playing in our league after 3 or 4 years are making a million per year are going to walk away after 4 years having accumulated $4 million dollars. I think that's a misconception. [Craig Carton: Well if you play for the league minumum in salary for four years you will have made a million dollars over 4 years.] Oh yeah a million dollars in four years. Yeah I thought you said a million dollars per year. You know the biggest thing is we don't want to get into to the finances. Obviously from our fans standpoint you know we're trying to do everything we can you know to get back on the field. We want to play football. That's the thing we've said from day one. It's not about trying to pick sides, one versus the other. The biggest thing from the players standpoint we're trying to do everything we possibly can to get back on the field and have a deal that's fair for both the players and the owners. That's the message that we continue to send to our fans. Obviously to our men."
Are you guys recommending to these rookies that they should not attend the NFL draft?
"No I mean that's…I don't know how that story got blown out of proportion. We had not recommended to anyone to not do anything. These men are as Kevin [Mawae] said yesterday 'I mean these guys are grown men. They have to make their own decisions. We're not saying go or don't go or anything like that.' These guys you know they have to make their own decisions. No we're not going to stand in the way of anybody making their own decisions. That's the thing we tried to say from day one. Ever since this story came out it's like you know the union per say told these guys not to show up at the draft. The biggest thing the agents are telling these young men is that the same person that is shaking your hand [at the podium of the NFL draft] is the same guy that locked the players out in which you're going to have to play for. It never came from us. Everyone is saying the union told these guys not to go [to the draft]. I think that the agents understand that you know what they also represent are current players and yes you are my rookie client, but at the same time you're the same person who is going to shake the hand of… [Roger Goodell]."