Tom Thibodeau Gets Four-Year Extension And Believes There's A Good Chance Derrick Rose Will Return Before Regular Season Ends
Chicago Bulls fans can breathe a sigh of relief. Tom Thibodeau has received a four-year contract extension. The Bulls head coach is now signed through 2016-17 and will now look to restore faith in his team that will be without star point guard Derrick Rose. Rose, who tore his ACL in the first round of last year's playoffs against the Philadelphia 76ers, has been rehabbing since his May surgery. This Bulls team has finished with the best record in the NBA for the last two seasons and will now be looking to just get into the playoffs. Thibodeau knows his team is ready for the challenge. Tom Thibodeau joined WSCR in Chicago with Boers and Bernstein to discuss signing a four-year extension with the Chicago Bulls, Jerry Reinsdorf keeping his word on giving him an extension, Derrick Rose's presence with the Bulls while he is rehabbing and Rose returning to the Bulls before the regular season concludes.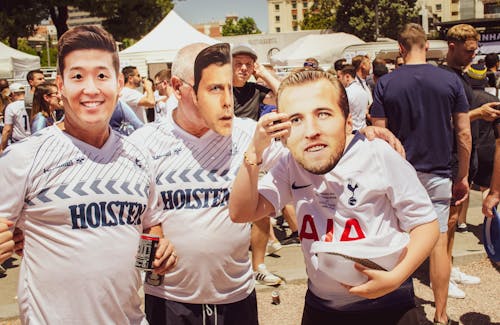 Congrats on the four-year deal with the Bulls. Did it take a while to get this deal done?
"You know, the funny thing is I was never worried about it. Jerry Reinsdorf has always been good to me since the first day that I arrived, so I always felt confident that it would be worked out. This is where I wanted to be and I knew he wanted me here and I feel great about the players we have and it's a great city. It had all the great things I was looking for."
Were you aware that some people were worried why the Bulls didn't extend you earlier then they did?
"Right, and again, I think a lot of it has to do with my relationship with Jerry Reinsdorf and he had pretty much assured me after the first year that we were going to work something out, so Jerry Reinsdorf has always been a man that has kept his word, so I didn't worry about it and I felt OK, in time it will be taken care of, and that's exactly what he did."
Is Derrick Rose going to be around this team while he is injured and rehabbing?
"He's already been around a lot. He'll be here for all of the practices. The question will be on some of the road trips. If it is an extended trip, we may not bring him because it makes more sense for him to stay here to do his rehab then to do that. He wants to be around his teammates. He's a great leader, so we are going to approach it by what is best for him and what's best for our team. I think he'll be around for the most part."
Do you believe before the season is over that Derrick Rose will be back?
"You know, I do, but I also don't want him coming back until he is completely healthy. I think that's very important. I think he's on schedule and he's been great with his rehab. He's not ahead and he's not behind. He's right on schedule, so when he's ready to play, he'll play, and we certainly are not going to take any chances with it. I do think it's a good possibility."