Tom Izzo Searches for Answers As Sparty's Tournament Hopes Start to Fade
After reaching the Final Four last year for the sixth time in the last 12 seasons, Tom Izzo flirted with the NBA this offseason. Perhaps he should've stayed a little more focused on his duties in East Lansing. Coming off a Final Four appearance, there were high expectations for Sparty and they were one of the top teams in the preseason poll. Things haven't materialized this season. The Spartans have had a down year, they have dealt with some off the court issues, and at this point they will be lucky to even get into the NCAA Tournament. It seems to be more of just an aberration, but the last thing that people in East Lansing want to hear is "NIT."Tom Izzo joined WXYT in Detroit with Stoney and Bill to talk about how tough this season has been to deal with, what is the toughest part about this season, what they have to do to gain their confidence back, and whether or not the struggles this year will make him start to re-evaluate things.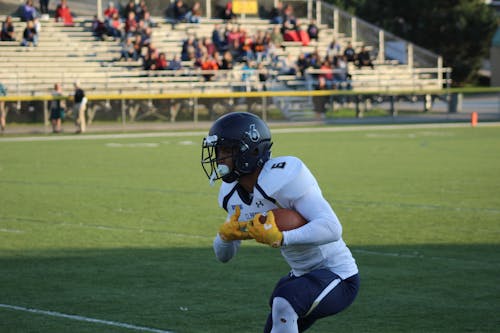 What has been the toughest part about this season:
"For me it's probably not being able to help these guys get through all these things that they have been through yet. You go through so many different emotional things when you struggle and I can't say I'm an expert at it because we have always lost some games and struggled, but it has snowballed a little bit more with maybe all the different things you've gone through. People want answers, especially on radio and that's no insult or compliment to you, my wife, or the fans, people want answers. Sometimes the answers are it's just been an accumulation of different things and some we have control of and some we don't. That's frustrating for me because I want to have an answer so it's not just you, my wife, the media or the fans, but it's me too. You feel like if you don't have one specific one you're not doing your job. That has been hard on me."
What they have to do to get confidence back:
"You just gotta work your way out of it. A well known coach said to me the other day that boy you need a couple of games where you can blow somebody out and a guy could go 10 for 15 and I said yeah but we haven't had that ability since our non-conference was so tough and I think it probably hurt us a little bit. Maybe it was in that. What's odd about this year you throw that non-conference in with definitely the most competitive conference that I have ever been a part of here when you look at it top to bottom, it's not just who beats who, but who is right in the games at the end. It's been consistent that teams in the lower echelon have played with teams in the higher echelon all year long. Jud Heathcote said to me a couple of weeks ago that I look at the schedule of these teams and I never can put a win or loss next to anybody anymore. So confidence is gained, it's not given, it's earned, it's not given. I think the only way you can do it is to work your way out of it. I've been fairly pleased with practices since Christmas. I think the biggest thing is if you've looked at it from the first half of the Big Ten to the second is what teams are shooting against us. How do you go from a 40 percent field goal defense to 55 in five or six games. That's bizarre and that's something that we have been working on and trying to work on even harder."
Whether or not the struggles this year will force him to re-assess things like recruiting:
"It's funny. Knee-jerk is a good example because is it really broke or is this an aberration? If I listened to everybody and I was a football coach I would go from a pro-set to an open offense to a wishbone to a grind it out and I would change. I have good friends of mine that want me to press, want me to do this and play zone, and do that. I think that's the worst thing coaches can do is change who they are, what they are, and what they've built. I've always said that when people were ready to canonize what we were even a couple of years ago I said we had to go ten years to be able to be thought of in that upper-echelon of teams which there are maybe10 or 12 of, but then to get to those four or five, the Duke's, Kentucky's, Carolina's and Kansas's it's another 20 years. It's funny. To build tradition it takes years, but when something goes wrong it takes days.
I'm not going to look at it that way and I can't look at it that way. Do you change?
Of course. You look at it, you modify and just like we did with our country four years ago, the stock market goes down and everybody figures out new ways that they have to do, but they don't change their principles and what they really think. They just tweak it. Would I tweak some things? Sure but why would I change my recruiting base when people fly into Detroit to recruit. The last thing as far as one and done, I would take any one and done player I could get. I don't shy away from them. I wouldn't want a whole team of them like Kentucky, but I love Jason Richardson and Zach Randolph, those guys were great. I wouldn't shy away from that if it helps me win and they want to be a part of a program, but I wouldn't be as interested in a guy that's coming and saying I'm leaving this year. That's not what those guys did. If it ends up turning out that way then great because that means he's had success and we've probably had some success."