Tom Coughlin: "I think this is the 2011-12 New York Giants who are striving to make their own history."
We're finally closing in on the weekend of Super Bowl XLVI. The final game of Season, which started out with a prolonged lockout through the spring and summer months, features a rematch of the New England Patriots taking on the New York Giants. The Patriots may be favored for this Super Bowl in Las Vegas, but it seems like everyone likes the Giants in this one. Tom Coughlin's team has always thrived on being the underdog. This Sunday Coughlin has a chance to cement a possible chance at the Hall of Fame by notching a second Lombardi Trophy over the Patriots.Tom Coughlin joined WFAN in New York with Mike Francesca to discuss whether Super Bowl XLVI feels any different than the Giants appearance four years ago, trying to contain Aaron Hernandez, accounting for Vince Wilfork, Eli Manning remaining calm at all times on the field and the New York Giants team feeling the same as the Super Bowl championship team.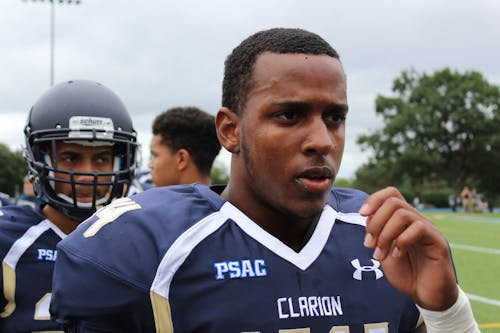 Is it different this time around or does it feel like it did 4 years ago?
"You just don't have that many of these experiences, so this is very unique. It's very exciting. I really enjoy the young guys that are doing this for the first time and experiencing this whole week and seeing the festivities and the media hype that goes along with our game and realizing how important it is to put our best foot forward right now at this time of the year and this being the greatest game of the year. It's just a wonderful experience and it is so rare that you really have to appreciate the opportunity that you are given."
Dealing with Aaron Hernandez. How about defending a guy who can line up anywhere on the field?
"He does an outstanding job of that and what they have done is incorporate with Rob Gronkowski and Hernandez, they've gone ahead and incorporated those two guys just as you would the extra wide receiver, so Hernandez really plays a lot like that. Although he is physically stronger and he's not an easy guy to get down. He runs through and breaks tackles as well, so those two guys and the status of Gronkowski create some of the big deception that has to be going in terms of how you prepare or how they will play because they do use those combinations well. They do play the two tight ends and three receivers, which normally creates either what we call a 'Denver Set,' where they are going to block both edges up with the tight ends and throw the ball down the field. They can end up running the ball out of that because Hernandez of course had the big game against the Broncos and did run the ball against Baltimore the following week. They can take those personnel combinations and utilize them in many different ways, which of course causes you problems on defense."
How about Vince Wilfork? He's had a motor. He's on the field a lot. His play has been terrific in the playoffs:
"He's played a lot. He's play many, many, many snaps during the course of the regular season. He's been used on the punt return team, the more stout return team that all of us employ in certain spots on the field. He plays on the field goal block team. He never comes off the field. He's on their substitute defensive team as well. He has had 2-and-half sacks in the postseason. He has played extremely well and they've rarely run and recognized him as a guy who's been a difference maker for them."
Eli Manning never seems to lose his cool out there?
"No you didn't see him as he was hit the other day. He never got up. He never pointed the finger. He never showed frustration. He hung right in there and went on to the next play. His mind just kept on working. That's the thing that is so important. He is always thinking ahead in terms of field position even when we are trying to put the ball in position to kick that final field goal. He was totally aware of what was going on out there and he actually was ahead of us on that."
Does it feel very different than the last Super Bowl run in 2007? Can you equate this run and the last run being the same?
"Well I separate the two of them simply because I think this is the 2011-12 New York Giants who are striving to make their own history. We're trying to make our own history here, but there are comparisons and it is not a difficult thing to see those comparisons and agree with them. You got the overtime. You got the field goal in overtime to send you to the Super Bowl. You got the road warrior concept, the five straight single elimination games that thank god we have been able to win. You do have your similarities. You do have some players that are remaining from the game a few years ago that find themselves in the same position this year. These are two different and unique teams, who have the same tradition and heritage. You'll find the new players who are a part of this, they are striving to make their own mark on history."