Tom Coughlin Feels College Free Agents Will Be Hurt By The Lockout, States Giants Play Will Do The Talking Over Jets
Tom Coughlin is one of the most well respected head coaches in all of professional football not only for his hard work ethic, but his military like coaching style. In the summer of the Giants head coach visited the Persian Gulf along with former Titans' head coach Jeff Fisher and the Ravens' John Harbaugh to meet with active service members to show his appreciation for their efforts in protecting our nation. The news of Osama Bin Laden's passing left Coughlin feeling patriotic in comending our troops for their brave efforts.As for his perspective on the football side of things, Coughlin had hoped that Prince Amukamara would fall to the Giants if teams above them went after quarterbacks and it seemed to work out for the G-Men. He felt that the Giants just couldn't pass up on a top ten talent even if it wasn't an area of need for his defense.Tom Coughlin joined WFAN in New York with Mike Francesa to discuss his thoughts on Osama Bin Laden's passing, the lockout changing his perspective on the NFL draft, his thoughts on college free agents being affected by the lockout, his feeling on Prince Amukamara falling into the Giants lap in the middle-to-late first round and his thoughts on Rex Ryan's saying the Jets now own New York City over the Giants.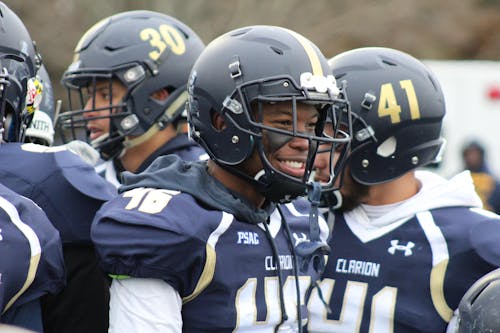 I always think of you in military terms. You are involved. I'm sure you have some thoughts on the news of Osama Bin Laden's passing?
"Well I do Mike [Francesa]. They're all about our country and hopefully Americans united again and spontaneity as we've seen it throughout the country and a day in which will be long remembered in the fight against terrorism and the tremendous support and belief in our great troops. The men and women who serve our military overseas and put their lives at risk every day and their great accomplishments as of yesterday."
Did the lockout change your perspective on the draft? Instead of finishing the final pieces of your offseason now this was only the first step?
"Well it didn't change perspective, but it left a very unusual feeling Mike because as you just stated usually when the draft is over you have a great feel for your team and you've had free agency and you've had an opportunity at the conclusion of the draft to fill in with college free agents and always one or two [college free agents] come out of that group that end up impressing you and making your team and within a couple of days you're on the field. That is something as coaches we look forward to very much…but a very different feeling at the conclusion of the seventh round on Saturday because there was no opportunity to go ahead…and the 'mad scramble' as I always look at it to sign college free agents. None of that took place. All our plans, the plans of the rookie minicamp are all put on hold and that type of thing, so a very different, different feel to the conclusion of the draft.
I think that college free agents are going to get hit the worst with the lockout continuing. Do you?
"They really are. It's going to be much different and depending on how the signals come in terms of the start of free agency it will be a mad scramble because you have free agency at the professional level and you have the college free agency and it's always a circumstance in-and-around the end of the draft Mike when you look at the numbers at your different positions and you anticipate who you have to go after in the college free agency ranks and you like to find the highest quality ranked player to go ahead and target and put more emphasize on and quite frankly [have] more of a monetary value. The fact that that has come on and gone may still be the same at some point, but right now it's not. It's very, very confusing."
It sounded like Giants personnel were stunned that this Nebraska cornerback [Prince Amukamara] was still on the board at your pick in the first round. Do you worry that somebody knows something that you don't know at this point?
"No Mike because I'll tell you the reason when the draft started the one big question among the people in our organization was when this run on quarterbacks began we all hoped it would take place above us and that any number of quarterbacks would be taken, so that some of these players would fall back [to us]. As you look at the top ten or the top fifteen and we felt that is exactly what happened. The run on the quarterbacks started. Some of the numbers started to be projected downward and the opportunity that where we were to pick the emergence and value of this young player from Nebraska, Prince Amukamara, you would think that as we looked at that here's a top ten choice for us that we didn't feel we could pass on."
Do you have anything to comment on Jets head coach Rex Ryan? He said his team is playing better than the Giants in the last two years in his new book meaning they own New York City?
"Haha no I'm staying away from that. That wouldn't be something I would comment on. I've been told what his new book [Rex Ryan's Book: Play Like You Mean It] has stated, but my comments would remain within myself. We've had a couple of guys speak out and I just firmly believe that [talk] is all well and dandy, but it's going to be how you perform and how our teams play. It will certainly be settled on the field."