Tom Brady: "I expect a lot out of our team. I thought we were capable of playing better than we did yesterday."
The New England Patriots quite possibly played their most complete game of the season yesterday in defeating the New York Jets, 30-21, with a balanced offensive attack. BenJarvus Green-Ellis rushed for a career-high 136 yards and two touchdowns exploiting a Jets run defense that was more focused on containing Wes Welker and Tom Brady's NFL-best 388 yards passing per game coming into yesterday's action.On this day Brady threw for 321 yards, one touchdown, one interception, but the most important drive of the game is where No.12 flourished. With the Jets cutting the Patriots lead to 27-21 with less than six minutes left in the contest, Brady and the Patriots offense went to work, putting the game out of reach. The Pats offense melted away over four minutes of clock and capped it off with a Stephen Gostkowski 28-yard field goal to put the game out of reach with a minute left.For Tom Brady it was some payback on a division foe that knocked his club out of the playoffs last year, but it's nothing to be too satisfied about at this point.Tom Brady joined WEEI in Boston with The Dennis & Callahan Show to discuss the New England Patriots imposing their will on the New York Jets, being frustrated yet content after the victory over the Jets, being more serious lately in his postgame press conferences, the Patriots offense having a more balanced attack against the Jets, Darrelle Revis guarding Wes Welker throughout the contest, the 73-yard pass to Wes Welker to open up the second half and Wes Welker being mocked for having Darrelle Revis catch him on the 73-yard pass play to open up the second half.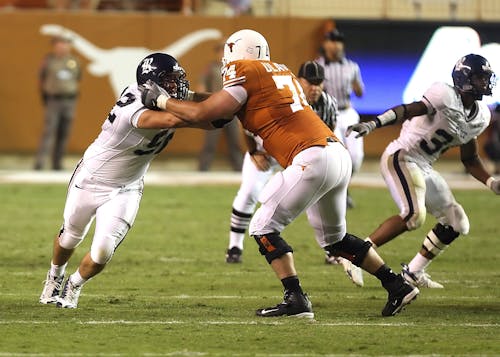 Is there anything more satisfying in your job and as a football team than imposing your will on another team?
"Well those are good ways to finish the game. We talk about those every single week. When we get into those situations where we call it our '4-Minute Offense,' where we essentially run the clock out and basically allowed them no time to do anything with it at the end. They are important situations like in the game yesterday. It was a six-point game and we made it a nine-point game and put it out of reach with the field goal. That's a great way to end the game. No doubt about it."
What had you annoyed after the game against the Jets? You kind of ran off after the game and didn't shake anyone's hand? You were shorter than usual in your postgame press conference?
"I expect a lot out of our team, just like our coaches do and all the players do. I thought we were capable of playing better than we did yesterday. Even though we won – yeah, I feel great about that. Believe me, I know how tough it is to win and how much it sucks to lose. And we played a good team yesterday that has been a tough opponent for us and is a tough opponent every single time we play them. But I thought we made it a little tougher than it needed to be."
Why so serious lately? You seem to be so serious lately and not joking as much?
"There's a lot that goes into every week. There's a lot of intensity that we bring to practice, to the games. And sometimes you're just tired. Sometimes you don't have the energy to put on a happy face every day. It's an important week. We were getting to work. There's a lot of pressure form the time the Oakland game ended. It's a six-hour flight home. You get to bed at 4 or 5 in the morning, 6 in the morning, like we did. And then it's a dead sprint until the next game. Sometimes you're a little out of gas and you've got to conserve your energy. At the end of yesterday's game, I was tired. I was tired. Look, it's a big opponent. We put a lot into it. There's a lot of emotional energy that's expended. I'm glad we won. I'm glad the week's over. And now we can move on to another opponent that creates and gives us a lot of different challenges also."
Why did the Patriots have a more balanced offense on Sunday against the New York Jets?
"The Jets are focused on stopping the pass. A lot of what they do is coverage-related. A lot of it is, yeah, we'll stop the run. And they did a decent job of stopping the run at times yesterday, too. They stopped us for 1-yard gains. It wasn't like it was seven yards a carry out there. There was 1-yard gains. They're a tough, physical front. They have some good linebackers, good, run-stopping linebackers. There's a lot of movement on that defense, too, so you don't always get great angles. They're slippery up there up front.  We've got to able to run the ball. We've got to be able to stay balanced. We've got to be able to take advantage of whatever we see. I think it gives everybody a lot of comfort in knowing that we are capable of running the ball effectively as we did yesterday. Even though it is traditionally a game where we are throwing the ball a lot. Well yesterday we were pretty balanced and it was pretty effective. We threw the ball decently and we ran it decently and we are going to need to continue to do that."
What were your thoughts on Darrelle Revis guarding Wes Welker? What kind of problems did that pose for you? Phil Simms pointed out yesterday that once you saw Darrelle Revis guarding Wes Welker it tipped you off that it was man coverage?
"Yeah sometimes you can tip it off. Sometimes they don't care. They play so much man coverage. Pretty much all their zone coverage after the route is declared – they all matchup the receivers anyway, so it's a man coverage defense. They put Darrelle Revis on Wes Welker. Revis, he's a good corner. He's got a lot of good skill. He's quick, he's smart, he's got great instincts, he's got very good speed, deceptively good speed. He can pretty much run with anybody. So, he's tough. Wes fought hard to get open. He was very reliable for us as he always is, Wes is. And the other guys made some plays, too. Deion had a bunch of catches, Aaron [Hernandez] had some catches, [Rob] Gronkowski had some catches, Chad [Ochocinco] had some catches. So, all those guys ended up contributing."
It was the long ball to Wes Welker to start the second half – the 73-yarder where Darrelle Revis caught him. Is that a function of the play action? Did you get the safety to bite knowing as soon as he did knowing you'd have that throw to Welker?
"You're never quite sure how those plays are going to turn out on play action, so we gave it a run fake and it looked like the safety was little bit in between. They were flying up there to start the run quite a bit all day from the safety position. Wes got behind them and made a great catch and a great run. That was a huge play in the game to start the second half. We ended up scoring a touchdown on that drive, but he's…Revis is a good player and Wes made some plays on the safeties and he some plays on the other corners. Wherever we find our match-ups that's what we are going to do. Sometimes it's Wes on Revis and Wes had a few catches. Every week we try to find those match-ups and try to take advantage of them."
Will Welker get heat for getting caught from behind by Revis on the long pass play at the start of the third quarter?
"Hell, yeah, he'll take heat for getting caught. Are you kidding me? That should have been an 80-yard touchdown. Believe me, that will motivate Wes. He'll be out there doing a lot of sprint work, making sure he doesn't get run down again."