Todd Haley: "We were able to withstand some of that adversity. It'll end up being real good for us in the end."
The Kansas City Chiefs have bounced back from an 0-3 start to level their record heading into their Monday Night Football matchup with the San Diego Chargers. when everyone kicked dirt on them at one point, myself included. Todd Haley deserves some credit for getting the Chiefs back on track after atrocious loses to the Buffalo Bills and Detroit Lions.  The Chiefs' season began to turn around in their tough luck Week 3 road loss to the San Diego Chargers. Though they lost 20-17, they were able to build upon the solid second half they played against the Chargers the next two weeks when they took care of business against two mediocre opponents, the Minnesota Vikings and Indianapolis Colts.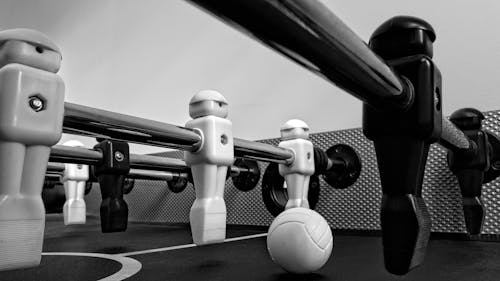 Last week the Chiefs took down an Oakland Raiders team in transition after the acquisition of Carson Palmer during the trading deadline. This all happened while there were rumors surfacing about a rift between Scott Pioli and Todd Haley. Let's not forget Kansas City is without Eric Berry, Tony Moeaki and Jamaal Charles for the rest of this season. Now the San Diego Chargers come into town for a big Monday Night Football showdown on Halloween. If the Chiefs can win this game against the Chargers, they will be sitting in the driver's seat with games coming up against Miami and Denver at home in back-to-back weeks.Todd Haley joined WFAN in New York with Mike Francesa to discuss reveling in the fact that people were calling for his demise when the Kansas City Chiefs were 0-3 a few weeks ago, Arrowhead Stadium being jazzed up for the "Monday Night Football" Halloween affair against the San Diego Chargers, what coaching lessons he fell back on when times were looking down a few weeks ago, the dominating defensive effort against the Oakland Raiders last week and the AFC West race going down to the wire for the rest of season.
Now it's three straight wins for the Chiefs as you get ready for the Chargers. Certain guys have bullseyes in this league and I don't know why? You do. People are calling you one of the worst teams in the league. All of a sudden three weeks later the Chiefs are 3-3. You are now probably getting a little delight in the fact that a lot of people were calling for your demise after three weeks? "I try not to get caught up in that. I really don't. I try to really stay focused on my job and what I can do and try to do anything and everything to get our team to play the best it can play. I am just happy for the guys that we have been able to turn things in a positive direction and keep moving forward. It's a long season, but obviously this Monday is a big, big game for us. Really what I have stayed focused on for our guys is it gives us a chance to get the three wins in this quarter of the season and that's our goal and that would make it a huge win for us because each quarter that we are able to get 3 [wins] is good. The earlier we get there the better, but I do agree with you I think I have been told I am a 'lightening rod.'"
The Chiefs are now 3-3 and you get the Chargers coming into your place for Monday Night Football on Halloween. I'd imagine your building is going to be pretty raucous [in terms of the crowd] for this game right?
"I know we are all excited about that. We were excited when the schedule came out and now even more so in the fact that is it Halloween. As great as last year was and the atmosphere it was just really something else last year when that game kicked off. I really believe it is going to be even better this year. I know everyone is really excited to go out there and give them there money's worth. That's for sure."
You lost top players on both sides of the ball. What did you fall back on?
"I just fell back on what got me here. What I've learned through the years is to stay focused on playing better football. The reason you lose football games are usually pretty plain and simple. What I fell back on with our team was that as I looked around the room I felt like we can be a pretty good team. It's going to take everybody and it's going to take us doing things the right way. As we cut out the turnovers and started playing together then good things started to happen. That's what I do. I just try to really stay focused and work hard and coach these guys and have our coaches coach as hard as we can and get them going. I'm proud of the coaches, players and everybody. We were able to withstand some of that adversity and keep moving forward. I think it'll end up being real good for us in the end."
That was a big defensive effort last week. When you have your defense score a couple of times and get a shutout and get six picks that is a big week:
"They were something. I think what they took out of it is when they don't try too hard and when they just do their job and they play together and they let things happen and plays come to them a little more – boy they were on it. I think that is what I am most excited about is that they learned a valuable, valuable lesson. That's great for us also, but they are another part of our team. The defense is really working together, playing together, trusting each other and I know that is coach speak. We are seeing it happen. We got a number of good players that can make great plays when they are out there and I thought Derrick Johnson was phenomenal last week. Really phenomenal overall. He was everywhere. He was making huge plays on the goal line stands. Brandon Flowers and Kendrick Lewis making huge plays. It was just truly and probably – that's what I told our team – probably the most complimentary game we've played since we all been together as far as all three phases working together to get the game going the way we wanted it to."
This is going to be a very competitive division. You gotta think the Raiders are going to settle down now with Carson Palmer. The Chargers are always going to be a factor and now you. It's going to be a very interesting race from here on in:
"I think we are still at that point where we are in the first half of the season going into the second quarter of the season. I know you like to visit the horse track with some of my old buddies, but we are just jockeying for position. We stumbled out of the gate. What we have done is we got back into the pack and right now I would like to just keep running with the pack and keep getting better and see what we can make happen down the stretch."