Todd Haley Slowly Molding the Chiefs In His Vision
There's reason to be optimistic once again if you're a fan of the Kansas City Chiefs. Year one of the Todd Haley experiment was met with mixed results – his fiery, abrasive demeanor rubbed some the wrong way, while others were pleased that the team was able to win four games last year while making wholesale changes to the roster and coaching staff. Heading into following a successful free agency period and Draft, the Chiefs are expected to make a substantial leap in the win column during Haley's second season.Haley joined WHB in Kansas City with Kevin Kietzman to talk about the excitement level around Chiefs' headquarters as the team finally got to work this past weekend during OTAs, how much better shape everybody was in compared to at this time last year, the vast amount of change to the Chiefs roster that's taken place since he was hired, how the offensive coordinating and play calling duties will be managed this year, how he thinks Chiefs fans are the best in the country, and how he's acutely aware of the elevated expectations amongst Chiefs fans.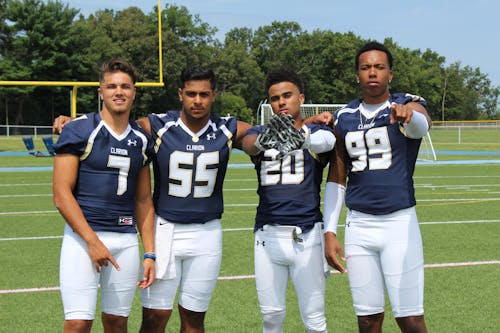 On the successful off-season for the Chiefs and how exciting it is to finally get to work with the group for the first time recently in OTAs:
"No doubt it's an exciting time and it's an exciting time around the league. Everybody's put in a lot of hard work into preparing for the draft, then you get to choose some players that you think and hope will have an impact and make you a better team. So there's great hope around the league. But it was a very productive couple of weeks I believe. I'm really excited about these young guys we've brought in to be a part of the Chiefs hopefully, and I think the weekend went well, it was very productive in a lot of different ways for us. I think there's legitimate excitement for us in the building."
On just how much turnover there's been on the Chiefs roster since he took over:
"Yeah on my board I happen to keep tags for all the players that have come and gone. It's kind of for me to review and continually think about. So I do see that there's been great change. But that's part of the business, and that's part of trying to get better. I'm really excited about the players on this team, I'm excited about the off-season and the work that's being put in, I'm excited about the fellas from last year that now have a year under their belt and understand a little more what's expected – they're putting that to use Kevin.  Across the board, these guys have come in in much better condition to work, to begin the work process. Whereas last year, there's been a lot made of how much weight we lost around here – over 700 pounds. And something I made clear to the guys was that can't happen. And they clearly listened, they came in in condition…not that you're in the condition you need to play in March, but they came in condition to work so we could make progress. And that's what's happening. The entire group is making progress, getting stronger, getting better. And now adding these young guys that will have a little better group to follow, so to speak, because this group has a year under their belt and they know what we're asking for. So this young group will have an advantage in that way, in that they'll have some guys to watch and learn from."
On if he thinks the 2009 or the 2010 draft class will make a bigger impact for the Chiefs during the 2010 season:
"That's another interesting question because with the draft, you get all these draft ratings, A-, B+, C+, all those things. Growing up around the person in my father that I grew up around, the draft was a big deal. He always told me don't listen to that. We'll know about this draft class in two or three years – that's when you can truly give an evaluation or grade, sometimes even a year after that. But you can't rush to conclusions on that either. But I will say this: this group from last year, with a year under their belt, you can see the difference in all of them and just the way they're operating on a daily basis, how they're working this off-season which is truly their first off-season. So a very difficult question you ask. I'd like to say they equally impact this year both groups, and in a big way. I think that would be good for all of us."
About everybody expected KC to struggle:
"Yeah, and I think the fans do deserve that, and I'm so excited to be part of getting team where it needs to be and where fans deserve it to be. They really are the best fans in the country, the best. Every potential draft pick that came through this building or at the Combine, I talked about that. In my office, the windows look up on Arrowhead. And I told every one of them, if this is where you end up, there's going to be no better place in the NFL to be. And that's the way I believe, and I'm really excited to get this thing, or continue moving this thing in the right direction. Because we have one goal here and that's to win Championships. And that's obviously got to start with the AFC West. So that's our goal, that's our focus, it's not going to change, and as we get there, I think it will be a lot of fun for everybody involved and everybody in this great city.