Todd Graham Says He'll Be at Arizona State Unless He's Fired or Retired
In 2006, Todd Graham spent exactly one year as the head coach at Rice before moving on to Tulsa. Graham spent a few years there and was the head coach at Pitt this past season. Once again, after just one year, he's on the move again, this time heading to Arizona State after texting his Panthers players that he was leaving. It's hard for folks around the Arizona State program not to wonder if this is just his next short stop on the coaching ladder, but Graham says that's not the case. He states his side of things in this interview and tells people that this is a destination job, one that he won't leave unless he's fired or retired.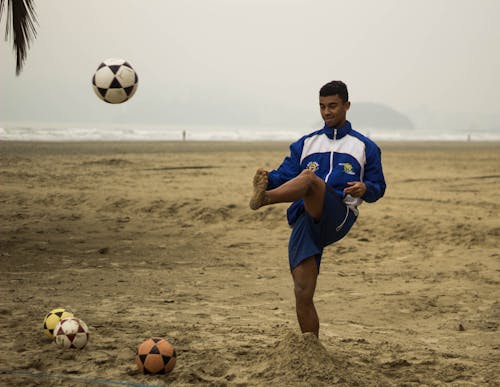 Todd Graham joined KTAR in Phoenix with Doug and Wolf to discuss his side of things on his departure from Pitt, why he left there, how he changed the environment in one season there, not being the first choice of Arizona State, his coaching strengths, those questioning his character publicly and how long he plans on being at Arizona State.
What's your side of the story with how you left things at Pitt?:
"Obviously the timing on these things are very, very difficult. From the time you're offered a job to when you accept it is very rapid. It was probably a 12-hour period from when I was offered the job to the time I had to be on a plane leaving. … It didn't allow for me to have a chance to call a meeting, to have a meeting with the players. I used the only means I had at my disposal. I certainly didn't want those guys to find out on the news. … It makes you sick to your stomach, because it's not the way you want to do things."
Why did you leave Pitt?:
"I had other people call me about jobs around the country and I didn't even blink at them. This is a place where my wife's mother and father is. We come every year to vacation here. … It was a dream destination for us. … It was really more of a family deal."
Did you feel like the environment had changed at Pitt during your one season?:
"I think so. I think we made great progress. … I think they had 26 arrests the year before I got there and we had zero. So, I think we made a lot of progress with the young men. I'm very, very proud of that growth. … Obviously you don't ever want to be in a situation where you're only at a place one year. At the end of the day, it was gut-wrenching to make that decision, but it was one that was the best for my family."
Did you care how Arizona State handled its search, seemingly going after other candidates before arriving at your hiring?:
"Oh no. If you're asking me about being the first choice, I wasn't my wife's first choice. But I'm glad that I was the one that ended up with it."
What are you strengths?:
"My whole deal, my strengths, are building relationships with coaches and players. That's my whole foundation of what we do. I think that's the key to building discipline. I want guys that are great teachers. … I don't believe there's good and bad people, it's what we choose to bring out in each other." You talk about being a man of character and being genuine, but given recent reports, the media is saying the opposite.
How do you address that?:
"I would point to the players and things that I've done as a football coach. I'm extremely proud of the things we've accomplished on the field and off the field. I can tell you that obviously you never want to be put in a situation like that and it was tough. I'm human. I made the best decision for my family. … I know the people that know me know what I'm all about and all's I can do is work hard to prove that and work hard to earn people's respect and trust."
If you win, how long will you be at Arizona State?:
"You can say, 'Look at his track record. He was at Rice one year.' If I describe the circumstances from which I left there and, really, if everybody knew all the circumstances that I just left, but I'm not going to go into that. … You look around the country, they're firing coaches after two years and it's unfair. But I can tell you this, that I come here because I think this is a destination. It's where my wife and family wanted to be. … I'll prove that I'm going to be here. Unless I'm fired or retired, I plan on being here."