TJ Ford On Cavs-Magic, Nelson Returning, And The Dream Shake
Tough season for TJ.  When will things go right for the man?  Being here in Toronto, it was plain to see it wasn't going to work out with both him and Jose Calderon playing the same position.  Toronto was playing its best ball with Jose and TJ wanted to be a starter.  Going to Indiana, everyone assumed he would be the guy, but he ended up playing behind Jarrett Jack there as well.  Drafted in '03, is this finally the year it clicks for TJ?  I really wanna see the guy do well because I know deep down, despite his antics and hubris here in Toronto, he's a good guy.  He's working out in Houston right now – I would hope he comes back a better shooter, a better passer, and a better finisher at the rim.  Hmm, might be a little bit too much to ask.  Ford joined 1070 The Fan to discuss the Magic upsetting the Cavs, how hard it was for Jameer Nelson to return, and emulating the 'Dream Shake' as a child.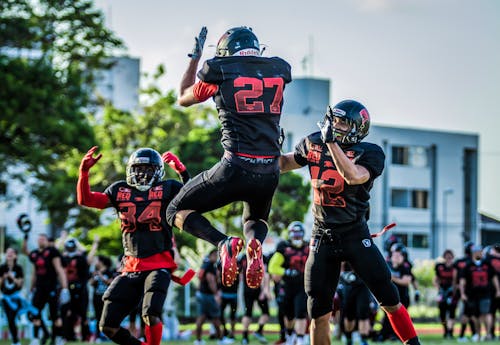 What are your thoughts on Cleveland being upset by Orlando?
"Everybody in the NBA has certain matchups, teams that give them problems.  You can go back to last season how Atlanta gave the Celtics problems because of the matchups.  And, that's what it really comes down to in the NBA: It's all about the matchups.  Cleveland had a bigger matchup problem when they went up against Orlando because you have Mo Williams and Delonte West who are both really point guards, and you got (Hedo) Turkoglu, Rashard (Lewis), and (Mickael) Pietrus, those guys are 6′6″, those guys are real two guards, so they have the height advantage over those guys… And, Orlando was a lot quicker around the boards than Cleveland."
How was it growing up in Houston?  Were you doing the Dream Shake?
"I think everybody was doing the Dream Shake, whether you were a guard or a post guy, everyone tried to make that their go to move.  It was definitely fun being in a city where I was able to see a Hall of Famer every night on TV play."
How difficult is it for the Magic to have Jameer Nelson returning at this point of the season?
"He's been out for a long period of time so those guys made the adjustment of playing without him and not having him there.  He does things totally different than Rafer Alston and Anthony Johnson.  Around the league, people don't understand how hard it is to play point guard because you have to make adjustments, and everybody have to understand what you're looking for when you're dribbling the ball, when you're penetrating.  He gets in certain cracks that Rafer Alston can't get to, then when you put him back in the game when he's been out 3-4 months, the guys just not used to it."