Tito Ortiz Has Some Serious High Hopes When He Gets Back
Despite going through back surgery eight months ago, I'm sure Tito is pain free as he claims to be, but isn't that partially because he isn't fighting?  I know he's optimistic because he isn't going through the hellish anguish he once did, but I thought it was just assumed that some of that pain will come back once he's back to his regular MMA training.  It seems that's always the case with recovery times for whatever type of athlete, especially something of this nature.  Either way, the 34-year-old Ortiz is truly optimistic about returning to form (although hasn't missed a step as evidenced below).  Tito intends to be back in a sanctioned match in September or October.  Ortiz joined the The Carmichael Dave Show to discuss the smack talk of Renato Sobral (Babalu), a rematch he wants with another big name fighter, and how his back is pain-free for the first time in six years.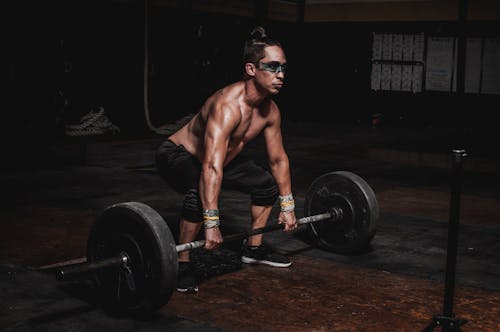 What Is Your Physical Condition?
"There's times that I thought of quitting and retiring, but it's the fans who thrive me.  Now, I had my back surgery, I just started rolling, everything's doing awesome, I'm excited.  For once in my career I have no more pain in my back.  Over the last six years… I've got through major back problems.  I've finally got it pretty much cured already, I'm 90% done, I've got another 10% of just being 100% in my core.  People never imagined Tito Ortiz doing pilates?  Wow.  Yes, I do pilates.  All my friends say, 'Nothing but girls do pilates!'  Well, I'm doing it and it's making me strong as hell."
Renato Sobral (Babalu) Has Really Being Vocal In Saying He Would Destroy You:
"Babalu's talked all this smack he did, don't worry, he'll get his face beaten in one way or another.  I know he's fighting here really soon, even if he does lose, I could care less but he'll still get his face beaten just for talking
Why Do You Think You Can Make It Back From Surgery And Who Are You Looking To Fight?
"I'm still young, I'm still hungry, I think my fans deserve a lot more bigger fights.  I would love to take the belt from (Lyoto) Machida, that would be great.  Machida's a fighter, he's really put on his last few fights, but the fights prior, he learned how to run, so let's see if he knows how to fight as a champion."