The facts are that Tim Tebow won seven of eight games in the regular season last year and led the Denver Broncos to the playoffs. He helped beat the Pittsburgh Steelers with 316 passing yards on Wild Card Sunday, only to be traded in the offseason to the New York Jets. Now Tebow must find his way with the Jets.At the start of training camp in Cortland, NY all eyes have been on the former Heisman Trophy winner. Tebow isn't quite sure of his role with the Jets, but one way or another he'll make sure he has an impact this season.(Photo courtesy of Jon Winthrop/ESPN New York)Tim Tebow joined ESPN New York with Stephen A. Smith & Ryan Ruocco to discuss his critics who don't believe he can throw the football efficiently, rooting for Mark Sanchez to do his best, his leadership role with the New York Jets, his popularity not playing a role in why he eventually became the starting quarterback for the Denver Broncos and his role on the Jets this season.I don't have confidence in the way you throw the football. To that you say what? "First of all it is not my place to try and debate and make my stuff look good.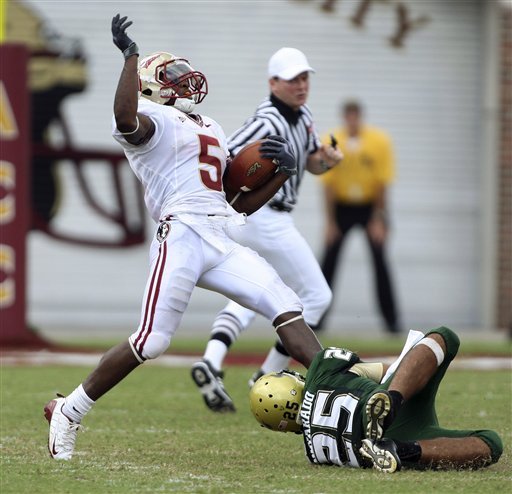 That's not my place at all. I appreciate you complementing me saying that I have an impact and that I can win football games. I really appreciate that and just as far as getting better throwing I've been working extremely hard on that. I feel like in my career I've done some good things. I think second in the history of college football as far as my rating…I did pretty well. Definitely some things I am working on today as far as mechanic wise to get better in the NFL and to improve. You can see that in certain situations I have done that. In certain situations I have tried to be very careful with the ball and not have as many turnovers and so there are some situations where I probably should have forced some more balls in there. There are some situations where I feel like I have done some good things. I am just going to continue to get better, but I appreciate the complements and the rest I use as motivation."
How can you root for Mark Sanchez, but at the same time want to take his job?
Isn't that contradicting yourself? "I disagree with you that it's contradicting yourself. I think there are things more important than a football game. Your relationship and how you treat people…how you treat people in general…that's more important to me than football games. We spend a lot of time on it and we're passionate about it, but ultimately football is not the most important thing, but as far as rooting someone on and supporting them? You can do that with still trying to go out there and do your best. If your best is better than so be it. If it's not then you have to do the other roles you are asked to do. I don't think you have to have an attitude where you have to say 'I don't want someone to do their best.' Absolutely not. I want them to do their best. I just want to do my best and continue to develop to the best that I can be and if that's good enough to go out there and be a starting quarterback then that is great. If it's not I am going to ask whatever role I am asked to do."
You're known to have good leadership skills. Do you hold back your leadership at all since Mark Sanchez is the starting quarterback?
"I think right now we are in day four, so for everybody it's such a learning process, from learning the offense, to learning your teammates. For me I have only been around him [Mark Sanchez] a few months. I am continuing to feel everything out and understand. I think the biggest thing for us as a team or one of the biggest things is throughout the season and throughout training camp with the ups and with the downs, how we come together as a team and how we mesh? Ultimately I think it has so much to do with how good your team is because when bad times hit how do we mesh? How do we handle each other?
Do we bounce back from adversity or do we let it knock us down?
When good times hit are we going to get arrogant or proud as a team? Are we going to continue to be that hard working, driven team that is passionate about everything that we do? I think how that comes together…I don't know how we are yet, but I think we are on the right path of being a team that cares about each other, puts our teammates first, puts winning first and puts our individual goals second behind our team goals and goes out there and has great practices and competes as a team that plays with passion and enthusiasm."
I believe your popularity played a factor into how you became the starter for the Denver Broncos?
How do you feel about that?"Well I think you gotta look at the preseason games. How we played in the preseason games has a lot to do with it. How I played my rookie year the last three games when I felt like we had some pretty good games in there. We had a good chance vs. Oakland then we came back and had a big comeback against Houston and then the last game we did some good things vs. San Diego although we fell short to them my rookie year. Coming back I don't think I had the training camp that I wanted to, but at the same time we got into a preseason game and did some decent things. Honestly for the most part didn't know exactly where we stood until the second half of the San Diego game where they said 'You're up.' To me I knew nothing more than anyone else did and then got an opportunity and tried to make the most of it."
What role are you going to play this season?
"That's a good question and I'm going to be 100% honest: I am not sure. I think for me it is whatever I am being asked to do I do with all my heart. I try to do a great job at it. We are in day four, so just continuing to learn and we are continuing to learn. The coaches are learning us, learning the offense, learning installs, so it's so early in the process that I have to say I can't give you a straight answer on that."