Tim Donaghy Feels The Officiating Hasn't Been 'Too Good' In The NBA Postseason, Believes Refs Are Swayed By Mark Cuban
by Steven Cuce
Tim Donaghy was sentenced to 15 months of jail time in July for betting on games that he officiated through his 13-year referring  Donaghy wrote a novel titled Personal Foul: A First-Person Account of the Scandal That Rocked the NBA, chronicling the referring scandal of his own doing that opened up the door of controversial officiating in the NBA.It's no hidden secret that in the NBA officiating always looks to be favoring the home team and particularly star players. Some may even speculate that officials are told by the NBA to make calls in favor of the home team, so the NBA finals last all seven games for better television ratings. Whether it's a missed traveling violation call on LeBron James or the call in game three where James was whistled for double dribbling, it's impossible to please every fan and player. Donaghy is highly critical of NBA officiating since resigning from the NBA specifically calling out Dallas Mavericks owner Mark Cuban for being a big influence on calls made in his team's favor during the NBA Finals.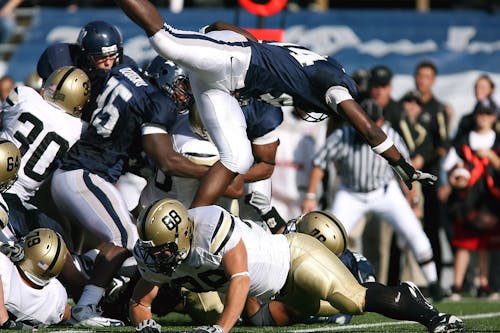 Tim Donaghy joined KHTK in Sacramento with the Rise Guys to discuss the Mark Cuban factor evening the way the officials are calling the NBA Finals, officials being influenced by the home crowd to make calls in favor of the home team, officials calling games a certain way to avoid short series to enhance television ratings, his take on how the officiating has been in the NBA playoffs overall and NBA officiating being on the proper level it needs to be.
Are you of the opinion that the Mark Cuban factor has evened the way the officials call the NBA Finals because the NBA doesn't want to hear Cuban complain?
"No doubt about it. I mean I think Mark Cuban right now is like a volcano about to erupt when it gets to the point where he can't take it anymore. He's going to erupt just like he did the last time they played Miami in the NBA Finals. There are calls that are taking place that have seemed to be going in the favor of the Miami Heat and I think he's at the point now where if he gets down three games to one he's going to blow."
Somebody just released a study within the last couple months that said home teams get more calls in the NBA because officials are humans and they get caught up in the momentum and the home crowd? What is your opinion on that? Is that true at all?
"Obviously that's true. There's weak referees. There's stronger referees. Some of the stronger referees don't allow that home crowd to affect you, but for the most part it takes place. Even last night you saw a big swing in the free throws where Dallas shot twenty-seven free throws to Miami's fifteen. When you look at the box scores you'll see the difference between teams getting the extra amount of free throws when they are on their home floor."
Is avoiding a short series something the officials are aware of? Is it a matter they are trying to avoid?
"The officials are well aware of it and in these tape sessions people from the league office will come down and show them certain plays that they want called or let go. It will certainly start to swing in Dallas's favor now since you know they are down in this series. You're going to see a little bit of a turn in events here in game four."
In general how good do you think the officiating has been during this postseason and these NBA Finals?
"I really don't think it's been too good. I think I would probably give it about a C, maybe a C+ at this point. I've done a lot of breakdowns for Deadspin.com and put the plays on there that have been missed. It seems to be quite a few, so it's a situation where you are suppose to have the best referees in the world at this point referring these NBA Finals, but yet there still seems to be a lot of plays missed."
Is the officiating not on the proper level or is it just poor officiating from what we've seen so far?
"I think right now it's just poor officiating. I think when you start getting into these later games in this series you're gonna see plays that weren't called or that were called for Miami, that they are going to get corrected. I mean I've seen Jason Terry shoot a couple of jump shots and Dwyane Wade just clearly walk into him and through him as he's shooting, these things and you are going to see him start to get these calls because in these tape sessions the league and the officials are going to see them. They're going to point them out to these officials who are going to do the next game and they are going to be well aware that is taking place and been missed. I think you are going to see that called."
I don't think you should give Tim Donaghy, a disgraced referee who cast shame on his noble profession, a forum for him to spew his self-serving venom. Donaghy can never referee again, so what does he have to lose but to badmouth officials who were his partners during tense games such as the NBA Finals? Donaghy knows better than anyone how difficult it is to referee a basketball game in the NBA. Yet, here he is casting aspersions on his former brethren who are honest men doing the best that they can. Men who serve their profession well and who are not "jail birds."It is a sour grapes attitude from a convicted felon. Let him tour the Jerry Springer and Maury Povich circuit; no one takes those shows seriously. hey Ed , get a grip !! why can't Donaghy analyse the game . he served his debt to society just like Vick, Plaxico, ect and has a right to earn a living . if you don't like it , don't read it !!I am not about to trust a felon, at the same time Mauer, Malloy and Crawford are all felons too right? Maybe the guy has a point. Game 3 and 5 Mavs were not called for fouls in the 2nd half. Home crowd definitely influences these refs because even the obvious ones Dallas fans scream like it was a shocking call. The Heat have lost 4 games in the last month and a half. 3 of those games were called by Joe Crawford, 2 by Mauer. There are so many refs calling so many teams, why are criminals with such bad reputations (Crawford & Mauer) calling the Heat so much??I liked up to you will receive performed proper here. The sketch is attractive, your authored material stylish. nonetheless, you command get got an impatience over that you would like be delivering the following. ill unquestionably come further in the past once more as exactly the similar nearly a lot incessantly within case you shield this increase.