The Packers Are Finally Playing Like the Team That Everyone Expected Before the Season Started
Don't look now but after struggling out of the gate and going just 3-3 in their first six games, the Green Bay Packers have ripped off four straight wins and have catapulted themselves into the conversation as one of the best teams in the NFL. In the last month, the Pack have beaten the Vikings twice and have gone into New York and made the Jets look like an average team. Despite dealing with some key injuries early in the season, Green Bay is finding a way to consistently win games. When it comes to Green Bay it's all about Aaron Rodgers. Rodgers got off to a tough start this year but in his last four games he has nine touchdowns and just two interceptions.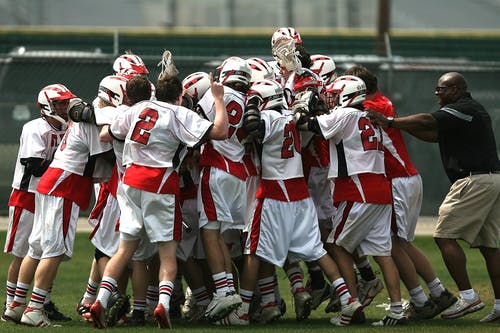 If Rodgers can continue to play at a high level, the Packers could be the best team in the NFC and we could find that out this weekend when Rodgers and the Packers will get another tough test on the road. Green Bay will travel to Atlanta to take on the Atlanta Falcons, who just don't lose at home, in a game which very well could be a key game when it comes to deciding home field advantage throughout the playoffs in the NFC.Aaron Rodgers joined ESPN Radio with Scott Van Pelt and Ryen Russillo to talk about how they felt after the huge win against Minnesota on the road, having guys that have stepped up this year when other guys have been injured, whether or not they listen to the things that are said around the country, and whether or not he understands that if he wants to take the next step he needs to play well in the playoffs.
On how he felt after the win in Minnesota:
"It's a big time feeling for us and I think everyone in the locker room felt good about the performance we put on. Offensively we're finally playing the way that were capable of playing and the way we felt like we were coming out of preseason. Then defensively our guys are playing lights out. Ten points in the last three games against the Jets, the Cowboys who have been hot the last two weeks, and a very solid Vikings offense, we're feeling good. Any time you can sweep a division opponent and beat them convincingly in their place that definitely gets you fired up."
On guys stepping up with all the injuries:
"It's been great. That's kinda been consistent with us the last few years. When guys go down the next guy up has gotta perform and play at a high level and those guys have. I'm proud of the way Brandon Jackson and John Kuhn have played in the backfield.  The threesome of (Andrew) Quarless, (Tom) Crabree and (Donald) Lee have done a nice job at tight end. Then at the wideout position, James Jones and Jordy Nelson have gotten more opportunities and made the most of them. Most happy for James because James is a guy that has been injured, not gotten a ton of opportunities at times and I think he's played his best football this season and made some big time plays for us."
On whether or not he heard the chirping from around the country about the Packers being written off after their 3-3 start:
"Yes. I think we do all in some way or another pay attention to that stuff or hear about it. I heard many comments about we were three and three, we were done, we had no soul, questioning Coach McCarthy, questioning different guys on our team, talking about the different injuries we had, and I think we just used that as fuel. We're a very tight nit group with guys who believe in each other, believe in our scheme on both sides of the ball, and we were thinking yeah we did lose Ryan Grant and Jermichael Finley on offense, but we still have a lot of talent on the offense and it's just a matter of time before we get it going. That defense I think took it personal as well. They lost some keys guys but they've stepped up and played some incredible football. We're right where we want to be right now."
On taking the next step:
"Yeah that's what it's all about in this league. When you think about the greatest quarterbacks who have ever played, you think about the guys who have won multiple Super Bowls. Guys who have won clutch games in the playoffs and if you want to be remembered as one of those kinds of players you have to get the job done in the playoffs. I know we're 7-3 right now, we have six weeks left, but that's our goal when we started the season is to win our division and get to the playoffs and when we get there, I need to play well and we need to advance deep in the playoffs."
Listen to Aaron Rodgers on ESPN Radio here (Audio begins 25:40 into the podcast)