The 2011 Super Bowl Aspirations of the Pittsburgh Steelers Could Very Well Hinge on Whether Ike Taylor Re-Signs
The success of an NFL team is subject to so many variables outside of sound quarterback play, but for the six time Super Bowl champion Pittsburgh Steelers, it's not grossly over-simplistic to say that they're chances in hinge squarely on whether or not they'll be able to re-sign veteran cornerback Ike Taylor. There's a chance they could find a suitable stop-gap replacement for 2011 and catch lighting in a bottle with one of their unproven young DBS. But for a team that's positioned to win right now, the Steelers might find it tough to extend their lead in the LomBardi Trophy category were they forced to take the field without their prove and best shutdown corner. As Taylor reminds listeners, his interception totals might not catch your attention, but for nearly a decade now he's been limiting the effectiveness of the world's best pass-catching threats.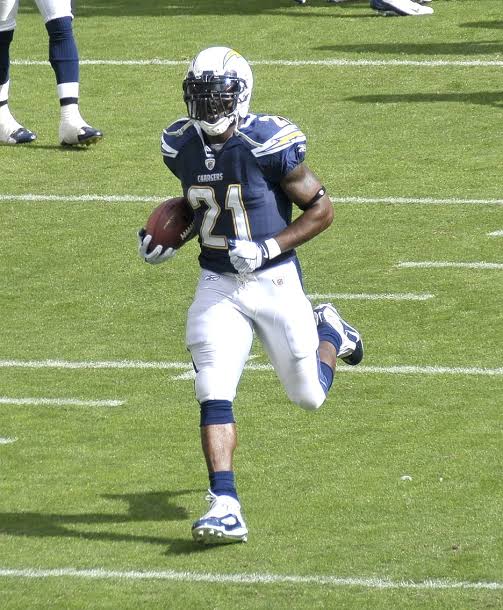 More importantly, at least to those in Steeler Nation, Taylor's interview on Thursday is a nice reminder of how and why Pittsburgh has been able to retain so many of its marquee free agents recently. The group has built something special amongst one another, and though the dollar signs can be attractively dizzying at times, recent history has proven that guys are willing to take a bit under their market value to remain with the group of players and coaches and of course the Rooneys that they've grown to know and love. Will Taylor join guys like Casey Hampton, Hines Ward, Heath Miller, Brett Keisel, and others who have opted to forgo a few dollars on the margin to remain with the organization that's advanced to the Super Bowl in three of the past six years? We'll see. Money talks at the end of the day. But considering the ongoing NFL lockout, Taylor might be more inclined than ever to not scramble to accept the advances of a new suitor once the lockout is lifted.
If you listen to the interview linked to below, you'll most certainly understand why I say that.Taylor joined The Fan Morning Show on 93.7 The Fan in Pittsburgh to talk about how tough it is to not be able to openly shop his talents on the free agent market due to the lockout, how many cornerbacks out there that he would say are better than him, his reaction to the massive contract signed by CB Stanford Routt in Oakland, if that type of deal made him grin knowing darn well that he's a more accomplished and prized talent, how and why he doesn't think any of the transactions done by the Raiders are indicative of what's the norm in the league, why he loves being a part of Steeler Nation, how he hopes to continue on in Pittsburgh after spending the first eight years of his career there, and what he's been up to recently down in Florida working out with his trusted offseason trainer and fellow teammates.
If he is disappointed by the fact that he's not free to shop his talents on the open market as a result of the ongoing lockout:
"I mean, yeah, it's tough right now. But you've got to understand, a lot of guys, that's all we do just work out right now. Either OTAs or you saw us working. Just living up to this moment to become an unrestricted free agent –  yeah, to put ourselves in a good position to become an unrestricted free agent is always a good thing. But what people have to got to understand is we're talking about billions of dollars, so this ain't going to be an overnight process. This is going to be a long, hard process and we've just got to stick with it. But I'm sure sooner than later they'll get everything figured out if we could just come to some type of agreement."
On how many cornerbacks are out there that are better than him:
"I mean, it depends on who you ask. But if you ask me, none of them. None of them. Tell me why you think they might be better. As far as interception wise — if you want to argue that — you've got me, you can win that one. But if you're talking about playing the best receivers down in and down out, playing special teams, being durable and playing for 16 games, not afraid of taking the best receiver and wanting to do that, like my guys say all the time…not afraid of contact — you're talking to the guy. I think a lot of people get caught up in interceptions, but I mean, I've been to three Super Bowls in six years so I can't complain. And I've won two. So technically I've won more Super Bowls than a lot of organizations. So people can say what they want to say, but at the end of the day I just try to stay consistent."
On his reaction when seeing the massive contract signed by Oakland Raiders CB Stanford Routt, a player he has to know he's much better than:
"I mean, I see that type of contract and I'm like 'man, I'm ready to sign for that type of money.' But I look at the team that he signed that type of money for and I'm like "I'm with the Raiders.' So you can't even put into consideration what the Raiders d. Yeah, for my market value and what it is for individuals at my position — yeah, it helped me out bigtime. But man, there are some things you can't even really pay attention to. Some teams run differently than others, and as we all know, one of them teams is the Raiders. So yeah, it puts a smile on your face, but you've got to understand that it's a business, and that's what I'm doing."
How badly he thinks the Steelers appreciate him and want him to re-sign in Pittsburgh:
"I think they want me to. They're ain't nothing better than being a Steeler man. No disrespect to any other teams or any other organizations, but I've bee with this organization for eight years, I've seen guys come from other teams, I hear stories all the time. And just the camaraderie we have on that team, and on that defense and in the locker room. It's very competitive from an offensive and defensive standpoint and I don't think people understand that. But just a guy like Mr. Rooney and the Rooney family, from the top to the bottom — Coach T., Coach LeBeau, just the whole staff, the whole organization, just the whole Nation. When they say Steeler Nation, it's a nation. We've got them all over. Take any city, any place in the world, I'm sure you can find a Steeler bar or just a Steeler place. I don't know if you can get that any other place. So time will tell whether we can come to some type of agreement, but with this lockout, ain't nothing going on right now."
What he thinks of the reaction to Rashard Mendenhall's comments:
"I mean, you live and you learn. There are some things you just don't do regardless of how you feel. A lot of people might be thinking the same thing, but it's just a code you go by. And there are some things you just don't say. Mendenhall, he's a young guy. I'm sure he'll learn from this experience. I hope everybody just accepts his apology and we can just move on."