Thankfully, Charles Oakley Keeps Talking…
by Paul Bessire
We struck gold last week when former NBA enforcer/Michael Jordan's bodyguard (on and off the court)/good friend of LeBron James, Charles Oakley let loose on the New York Knicks, Isiah Thomas, Dwight Howard, Pat Riley and others. He ranted on everything except his alleged scuffle with security at a Vegas Hotel that very morning. We weren't the only ones paying attention to Oakley's takes as, fortunately for us, he has been in high demand since and he's still talking. However, in this conversation, Oakley is far more reserved, complimentary and even resembles something much closer to the coach that he once claimed he wanted to be. Charles Oakley joined the Stephen A. Smith Show on FoxSports Radio to talk about Kobe Bryant, LeBron James, the free agent summit, the Lakers' physicality, and Ron Artest – but he still hasn't mentioned anything about his fight in Las Vegas (maybe in another interview?).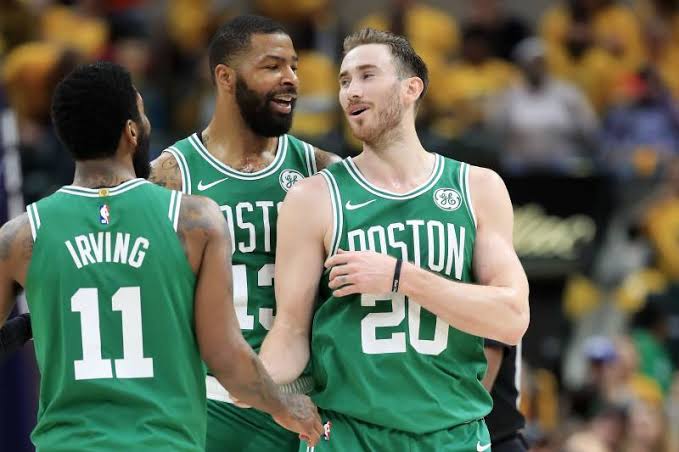 On how Kobe Bryant compares to Michael Jordan:
"Me and MJ had this conversation last night about greatness – how you define it. How do you get to be great? What makes you do what you do the way you do it? When you talk about greatness, there were 3-4 guys who played that game. Who could do what MJ, Kobe, Hakeem Olajuwon do? There are a lot of other guys out there, but how those guys did it when they did it. Kobe right now is an architect… He's an assassin on the court now because he learned the game. He got it down to the science. He didn't let the nonsense of the new NBA or the new regime change his life or how he plays the game. He just goes to work every night with a lunch bucket and pail. I just love the way his attitude is… He's the best player in the game. LeBron is a close friend of mine. I love LeBron to death. Kobe has the tiger in him. He just got it into him. Maybe 3-4 guys that ever played in the NBA had that."
On what he thinks LeBron is going to do:
"My thing is the that I think the NBA Finals should be the Finals. Let it be LA and Boston. It should be all about Boston. It shouldn't be about LeBron right now. The NBA right now is on a slide. They are looking for hope and hype. Pumping LeBron every day about this and that – LeBron is going to make a decision. So just sit back and let the fans watch what they paid for all year, the best two teams play basketball. Let LeBron make a decision. LeBron has all year to make a decision. Don't take it away from Boston and the Lakers."
On the supposed free agent summit:
"All y'all are not going to the same team. Be a grown man. Pull your pants up. You want to a real ballplayer? Stay with the team. Make your team win."
On the Lakers' physicality:
"I don't think the Lakers are soft, number one. You got one of the toughest guys in the NBA. You got the greatest guy in the playoffs. You got the best post-up in the game. You got a mechanic's shop with some good workers. They got the best coach."
And on Ron Artest:
"I think he's been through a lot in his career from high school to St. John's, Chicago, Sacramento, Houston, the Lakers. People don't really know him. Some people get built up in a way and change as they go. Like a Dennis Rodman, when he first came in the league, he wasn't crazy or nothing. Things start going your way. You start reading your own clippings. And you try to find a new identity. It's like going to college. A lot of people pledge – you know alpha Q, sigma – and their life change. A lot of guys in the same transaction in the NBA. They looking for hype and to build their own image. That's for people looking for identity. I wasn't looking for it. The NBA was my identity."
Listen to Charles Oakley on the Stephen A. Smith Show on FoxSports Radio.