Tarvaris Jackson Has No Ill Will Towards His Past In Minnesota, Acknowledges That Replacing Matt Hasselbeck Is A Tall Task
Most critics around the NFL are confused as to why John Schneider swapped multiple draft picks with San Diego for a third string quarterback in Charlie Whitehurst last off-season, and now has added a career back up in Tarvaris Jackson to compete for the starting job under center in Seattle. According to Tarvaris Jackson in the following interview with 950 KJR, Pete Carroll even said he would be the starter when he signed his 2-year $8 million dollar contract last week.Jackson was never given a fair chance to be named the opening day starter during his time with the Minnesota Vikings. Now this may be Jackson's last chance to prove himself as a quarterback before it is too late. He has big shoes to fill in replacing Matt Hasselbeck. Who could forget Hasselbeck's performance last year in the NFC Wild Card playoffs against the New Orleans Saints where he lead his team to an upset victory by the score of 34-19, where he finished 22 of 35 for 272 yards, four touchdowns and one interception? John Schneider and Pete Carroll elected to bring in some youth to the Seahawks quarterback positon and it will be interesting to see if any of this works out as Seattle will look to reclaim their NFC West crown that they won last year with a reprehensible 7-9 record. One thing Jackson has going for him is that he'll be throwing to his former Vikings teammate Sidney Rice and he'll be playing under the same playbook he had in Minnesota with offensive coordinator Darrell Bevell.Tarvaris Jackson joined KJR in Seattle with Ian Furness to discuss being told he was the starting quarterback when he signed with the Seattle Seahawks, what he learned from Brett Favre during his time with Minnesota, coming into Seattle with a chip on his shoulder and something to prove, the importance of Darrell Bevell and Sidney Rice coming to the Seattle Seahawks and feeling any pressure coming into Seattle as the replacement for Matt Hasselbeck.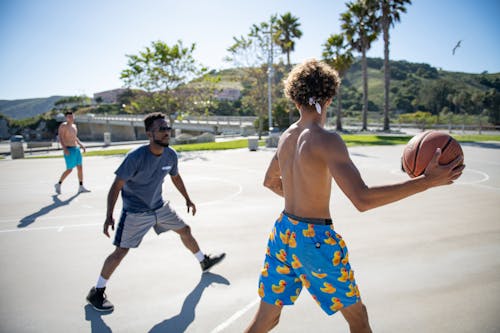 Did the Seattle Seahawks say when they signed you that you would be the number one guy here?
"Coach said it, but we still competing. I still look at is as we are competing because I'm sure if I go out here and not perform well I am not going to be the starter. If Charlie [Whitehurst] is performing better than me or whoever performs better than me I am not going to be the starter. I gotta go out here and practice every day. That's why it is kind of frustrating because I am not really looking at it as I'm the starter. I'm looking at it as I'm out here competing against myself and all the rest of the quarterbacks just trying to get better."
What did you learn from Brett Favre? What did you come away with?
"A lot of stuff. When you watch someone so much. I just watched him. I didn't really ask a lot of questions. I watched him. You kind of take on some of the different characteristics like the way of the things he do. You want to take the good and not the bad. Coaches always tell me 'Hey see what he just did right there? Don't do that.' That's Brett Favre for you. He makes plays out of nothing. He do things his way. Only he can play that, but you just want to try to take the things that you can and try to apply it to your game. That's the way I learned. I learned like the way he prepared week in and week out that first year he studied hard and the little things that helped win games that he was doing. He was having a great year and I learned you just have to prepare hard each win and try to make the game as easy as possible."
Do you feel you're coming into Seattle with a chip on your shoulder and something to prove?
"Oh yeah definitely. Just the way that things ended in my third season. I started my second season and got hurt a couple of games. We didn't make the playoffs. My third season I got benched early in the season and came back. We went to the playoffs and we lost in the first round of the playoffs. We didn't play well as an offense, but me personally I didn't play well and after that it was kind of like it was over. The Brett Favre saga started for two years. That kind of started and then it was over with. At the end of the year I got a chance to play, but ended up getting hurt and that was the end of my Minnesota era. I kind of felt it was coming to an end. I was kind of…you never want to take an opportunity away from yourself, but I felt like it was time to move on."
How important was Darrell Bevell and Sidney Rice coming here in making your decision to sign with Seattle?
"At first when Darrell Bevell first came up here I didn't even know he was up here because when the season ended I was on IR pretty much the last couple of weeks of the season. I was at home really watching. The only time I would go in I didn't even see the guys. The guys on IR you go in, do your rehab and then you go home. That's early in the morning. You probably get in before the rest of the team gets in. By the time the team is coming into practice you are out of the door. By the time he got out and after the season when he got here I didn't know and then someone told me he was up here. I didn't think too much about it. I was like 'okay that is good for Bev.' I was happy for him because of how things ended in Minnesota. I was happy for him to see him get a job because he is a good offensive coordinator. Time passed on and I started hearing a couple of rumbles here and there about the opportunity to come up here and I started thinking about it. I was like 'oh maybe it might be a good situation.' It ended up playing out well."
Do you feel any pressure coming in here to replace Matt Hasselbeck? This may be your last chance to be an NFL starter?
"A lot of the things you said it is probably my last chance and I understand that. I don't think there is any more pressure here than I was under in Minnesota with the way things were a buzz and ran there. I kind of left myself get out of whack a little bit too. I am not going to blame it all on the situation and how things happened with Brett and all that. I can't blame it on him because if I would have played better early it would have been a lot different. Hopefully it would have been a lot different. Like you said coming in here and replacing Matt I know it is some big shoes to fill. He's been here for 11 or 12 years. He played great football here and won a lot of games. He holds a bunch of the records here, took the team to the Super Bowl. I mean I know it is some big shoes to fill. I know he is a beloved guy here. I'm just trying to come in and be myself and just win games. Hopefully people just embrace me for me. I can't try to be anyone else. I'm not trying to take away from what Matt did here because he did a lot and he was a great player here. I'm just trying to do me and help this team win and just be a leader for this team and that's all I can do. That's pretty much it."