Takeo Spikes On NFL Lockout: "Our deadline is when a fair deal is pushed across the table. That's when we will sign."
Takeo Spikes is still technically listed as No. 51 in the San Francisco 49ers program guide during this apocalyptic NFL lockout period, but that hasn't stopped one of the league's most prominent veteran linebackers from enjoying the down time during the work stoppage. Spikes is under the impression that the 49ers want him back this season if the lockout were to be lifted and he wants a deal that makes sense for both sides.A topic of controversy during the lockout season has been the off-season workouts held by individual teams. We have had a mixed bag of opinions here at SRI regarding the players' opinions on the organized workouts, and quite frankly, I'm sure people are tired of hearing about them and just want to see the NFL back already. Spikes is very adamant on his take of the organized workouts and also is very candid when it comes to discussing the current state of the collective bargaining negotiations. The man with one of the biggest necks in the NFL according to The 2 Live Stews is going into his 14th season and hopes to finally reach the Super Bowl this season before it's all said and done.Takeo Spikes joined Sporting News Radio with 2 Live Stews to discuss technically being a member of the San Francisco 49ers despite his contract expiring at the end of the season, the 49ers off-season being different during this lockout with a new head coach Jim Harbaugh hired earlier in the winter, his thoughts on organized workouts during the lockout and the drop-dead date where the NFL lockout will affect the players and the '11 season.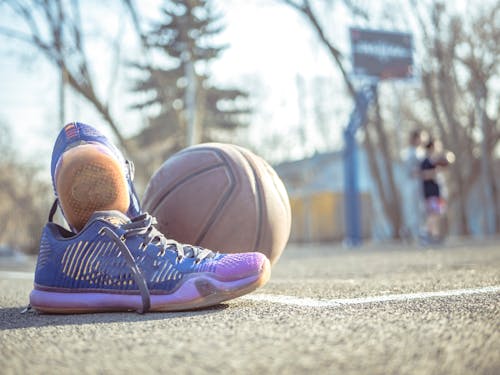 Are you technically a member of the San Francisco 49ers? What is your status?
"Well technically I'm still a 49er just because nothing has…the lockout has not been unlocked. They still have my rights. Once everything goes through I'll be a free agent again and just test the market and see if they…I know they want me. Everything has gotta make sense at the end of the day for both sides."
Talk about what this off-season has been like for you? With Jim Harbaugh coming in what are the advantages and disadvantages?
"It's a good question. I think this right here kind of covers the entire league. Whenever you have a new head coach that comes in of course you know change is going to come across the board. Period. With that being said we have a new offensive coordinator and a new coordinator for the defense as well, so we're behind especially because I'm talking about going up against teams like Indy and teams like the New England Patriots, Kansas City Chiefs, teams that already stabilized and have that stability from two-three years in. Those are going to be the teams you are going to behind because if you want to compete the more you could open up your playbook early in the season and do it at an efficient rate, that's when you are going to make progress faster."Does it put you in a hard spot when you get asked questions during these organized workouts? Are you for the organized workouts? What did you think about Michael Crabtree's comments about Alex Smith?
Doesn't the organized workouts put you in a tough spot because you have to dodge bullets from the media?
"I disagree with that. The reason of why is because when you talk about working out and I'm assuming you're talking about the organized workouts that people see on TV. I'm not in favor of those and the reason why is because number one: I think guys are doing because the next man is doing it. It's like if you are going to do what you are going to do I've always been taught and I live by this creed is that what you do in private will be displayed in public one day, so you don't have to try to keep up with the jones' and try to do something because hey this quarterback is doing it, so I'm going to do it. The next thing I hate about it is the fact that some guys legitimately they can't come. They can't come and so when you let the media come in and tape the workouts the first thing they are going to say is where is so-and-so? From that point on whether it is wrong or right or indifferent the media guys will paint a picture to the public about a guy who can't legitimately come. They may not know the excuse or the reason why when it is not even mandatory. You putting guys behind the eight ball for something that they probably had some true family problem that they had to attend to. I don't like it because because it paints a bad picture. At the end of the day this is something we have been doing ever since we've been 7 or 8 years old. If you can't wake up in the morning, go workout, do what we you are suppose to do and you can come back and have the rest of the day to do what you want to do then you got a problem. You may need to look for another impression or you won't be here that long."
What are your general thoughts on this lockout? Do you think we will have football this season?
"We'll wait. Every day I get questions from fans. I get questions from guys who just love the game and I tell them I don't know. I think we will one day. I know we will, but I don't know when that day will come just from the aspect of we have conference calls weekly and the last few that have been on as a board director, one of the board directors, is just the fact that the true facts are that we are not close to a deal. Period. We're not close, so I told just continue to do what you do and make it a priority."
When's the drop dead date for the NFL lockout where your workouts get affected?
"There's not a last day. I can tell you this speaking from the body of the players our deadline is when a fair deal is pushed across the table. Simple as that. That's when we will sign."