Syracuse Jim Boeheim on Early-Season Struggles: "It's Not A Good Sign"
Another year, another top-10 Syracuse team, another Le Moyne? OK, maybe not. At least not yet.The Syracuse Orange will head into a Friday date with Michigan with an unblemished 4-0 record, but the unblemished part stops at the win-loss record. They have been behind in three of their first four games and won their last two by a combined 14 points.That might not be a big deal if you're playing ranked teams to kick off the season. Syracuse hasn't. While they haven't played Le Moyne — the team that shocked them in an exhibition game a year ago if you forgot — they've played the likes of Detroit, William & Mary and Canisius thus far.Syracuse coach Jim Boeheim joined WFAN in New York with Boomer and Carton to discuss his team's struggles, an easy early schedule, his patented zone defense, the NFL and the New York Jets and the rumors of Carmelo Anthony wanting to go to New York.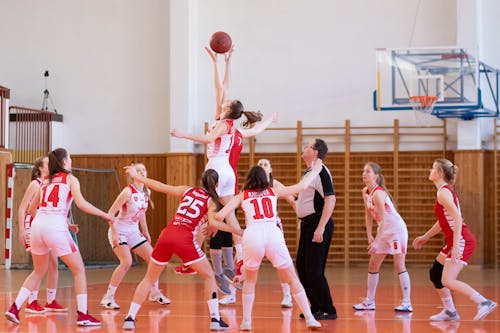 On his team's early struggles:
"Well we struggled in all four, which is not a good sign. Usually we play a little bit better earlier in the year and we're struggling. We were behind in three of those four games. … We haven't shot the ball well. We've played pretty well, but we shot it like 36 percent from the field, 20 percent from the 3-point line."
On playing cupcake schedules early on:
"You've gotta get some wins. Everybody this time of year, everybody always criticizes us. Everybody plays some easy games this time of year. It's just the way it is. You look at anybody's schedule, that's what you do. I thought we would have an easy game. We haven't had one yet."
On coaching the zone:
"It's been good for us so we're going to stick with it until it doesn't work. We're going to work with it. We play what we have to do to win. I think that's what coaches try to do."
On early-season basketball butting up with the NFL:
"It's kind of too much football season. Basketball's getting going too early. You guys have got a couple good football teams down there. … [The Jets] keep winning close games. You'd like to think they better get ahead early against somebody pretty soon."
On the rumors of former Syracuse forward Carmelo Anthony wanting to play in New York:
"He'd like to play there, I think. I don't know if it that's going to happen or not. We'll see. He's a great player. They'd like him in New York, I'll tell you that.