Well, the wait is just about over. It's Masters week in the golfing world which this year means one and one thing only – the return of Tiger Woods to the PGA Tour. We've been waiting for this moment since the bizarre news about Tiger's personal life broke around Thanksgiving time of last year. Since then it's been a bunch of sordid details slowly leaking out and tons of speculation about Woods' future on and off the golf course. We still don't know what Tiger's future holds away from the game of golf, but we're a whole lot closer to learning if he's going to be able to shrug this massive distraction aside once he's inside the ropes of a golf course. One of his fellow golfers and fellow competitors Stewart Cink joined ESPN Radio in Chicago to talk about what it's like to practice at the famed Augusta National, what he expects the media circus to be like, how he doesn't feel like any golfer is anything but welcoming of Tiger's return, if he's had a chance to speak to Tiger, and how he thinks Woods still has to be considered the favorite to win the Green Jacket by the end of the weekend.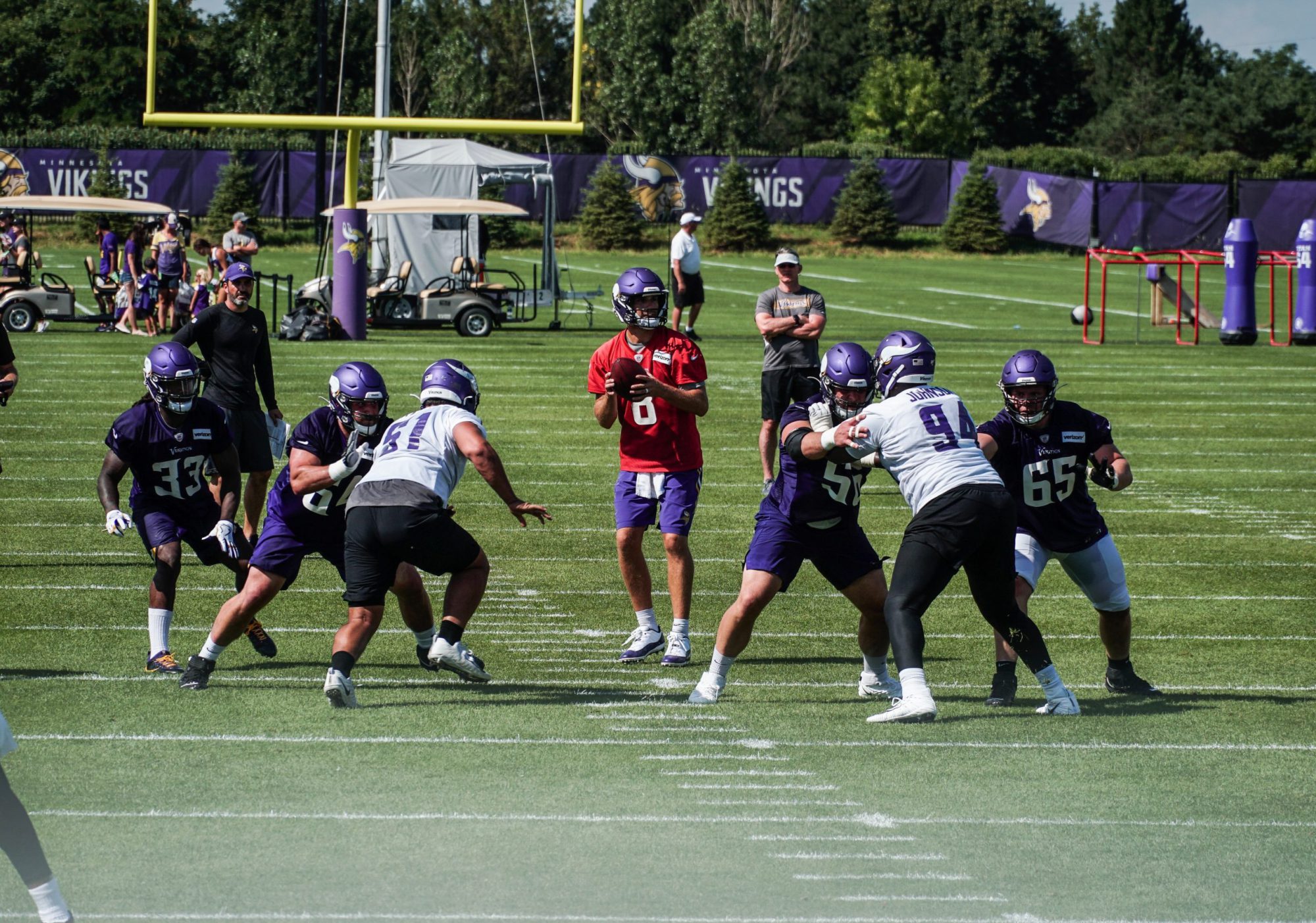 On his recent tweet about practicing at Magnolia:
"It's hard to explain it but Ill give it a shot. Augusta is such a special place, everyone knows that whether you play there or not. When you pull threw the gate on Magnolia Lane and drive up to the clubhouse you just kind of know whats in store for you the next half of a day or so whats on the other side of the club house. The golf course is on the other side and the range and the road and everything is on the front. You know there is much anticipation on whats going to happen and you know the course is gonna be the same every day. The course is always perfect. And the special part to me and what I was referring to on my twitter the other day is that I usually don't love practice rounds at tournaments, but I love going over there early to play practice rounds because its so peaceful everybody has welcoming arms. It's a great feeling and you get to play the course with nobody else around. One of the best days you can spend on the golf course."
On how expects all that to change with the media with regards to Tiger:
"I really don't expect there to be a lot of change to be honest with you. Everybody is talking about the change and how much different it will be. You got to remember the Masters is a new fiasco every year with it being the biggest focal point of golf in the world I and it's the first major and has all the ingredients to be the biggest deal every year. This year is no different with a different wrinkle with Tiger coming back from his extended absence and that will be interesting for us all to see, but I don't think there is going to be a lot of people that weren't already there before."
On Jim Furyk's recent comments that every golfer is going to need to deal with questions about Tiger and on if he will have a different approach to handling questions about Tiger:
"I will and I thought about that to. I've always been one of the guys that has answered every question about Tiger Woods. I never shied away from any question or been annoyed by it. It's just part of my job, if nobody is asking me questions then I'm not doing a god job playing golf. I'll be ready you know and whatever happens, Tiger will be ready in how he plays and I fully expect him to be in contention if not win. He's always there and there will be lots of questions and that's fine and I'll b e happy to answer.
On if guys are welcoming to Tiger or upset by the distractions:
"First of all, I don't think anybody's upset about the distractions, there's not a lot of distractions for me as it relates to recent events. It's someone else's life and I'm trying to play the best I can play no matter who's in the field. I don't expect there to be a lot of guys that are distracted other than a few extra questions from the media. Everybody's welcoming back Tiger because they understand how big of a deal he is to the PGA tour. He's by far the biggest star we have. He could be the biggest star in sports, so we're welcoming him back because he's gonna drive focus to our sport which is really good for all of us."
On if he has talked to Tiger recently:
"I have not talked to him in a while. I have given thought to what I might say to him. There's gonna be a time where we see each other whether we play together or see each other on the practice green. It is something I've thought about because I want to say the right thing and I want to convey the right thing and give the right message about the way I feel and I have an attitude of forgiveness. Because what Tiger did, the way I look at it, he sinned and I'm a sinner just like that too. So I'm a forgiving guy and that's the message I want to give to him. I don't want to go too long before I get a chance to say that to him."
On how is game is shaping up in preparation for Augusta:
"Well I struggled the last couple of week a little bit just not really getting things accomplished out there. I don't feel like I'm being very efficient, throwing away a lot of shots, but the beauty about golf is that you start over every week with a clean slate and sometimes with a golf course and the environment will sort of bring you to a better place and Augusta is a place that I love playing at over the years. I haven't had great success there its just such a great place to go and it's the epitome of professional golf I'm hoping next week can give me a bit of a spark and I can find something I've been missing."
On if he'd say that Tiger is the favorite still:
"Why wouldn't you say that? As soon as you say he is not the favorite then what happens he goes out and proves everybody wrong. I've heard so many different accounts, everybody wants to tell me how he is swinging and what he's shooting when he goes to play his practice round at Augusta. I think you can take that and wad it up and place it right in the waste basket. He's going to be ready to play at the Master's and put all the distractions aside and be his normal self."