Steve Williams Fired By Tiger: "I was completely loyal, stuck by the guy. I'd be lying if told you I wasn't shocked."
So much for loyalty. He kept mum throughout the whole sordid Tiger Woods mess, he parted galleries and barked at anyone who disturbed Woods and his routine on the golf course, and he was the best man at his wedding. Despite all their history together, Steve Williams has been kicked to the curb by Woods. For a guy with so few friends and allies anymore, seems like an odd move. Some are speculating that Woods made the decision because of Williams serving as Adam Scott's caddy for a few tournaments. But even that doesn't really add up. For one, according to Williams, he learned the news two weeks ago and opted to just stay silent about the development while Scott competed at the Open. Secondly, why should Woods mind if Williams tried to earn a few bucks while Woods was injured and unable to play. He's barely made a pittance this past 18 months while Woods has been away from the game, injured or not faring all that well on the course. Oh Tiger, you just make it more and more difficult to root for your comeback.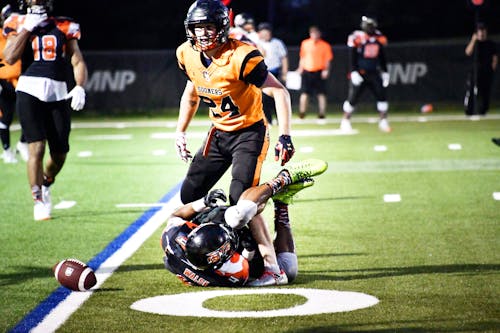 Williams joined RadioSport New Zealand to talk about when he was told by Tiger that he'd been fired, what his reaction to the news was, why he feels let down by Woods after all they've gone through together and all the loyalty he's shown to Woods, why he's stunned by the timing of the decision, if he has any respect left for Woods, if the decision was entirely golf-related, why he decided to stay quiet about the news during his work for Adam Scott at the British Open, and how tough it was for him to remain quiet for so long.
On when he learned the news and what his reaction was:
"I found out a couple of weeks ago while at the AT&T National Tournament in Philadelphia, but I just sort of kept the news on the side out of respect to him because I was going to carry for him at the British Open and wanted to keep the story out of the media while he was actually playing in a tournament. Just to protect him a little bit. But I found out after the AT&T tournament like I sad a few weeks ago in Philadelphia when I was carrying for Adam. But obviously I was shocked, there's no two ways about it.  I would be lying if told you I wasn't shocked."
Whether their split has been amicable:
"I mean, nothing's a bit amicable. When he decided he wanted to go in a different direction, I have no problem with that. I understand from a player's perspective that the player has the right to change caddies at any given time. We all know that. That's part of the business we work in. But yeah, from my point of view, I just find the timing of it pretty extraordinary."
If he feels let down that Tiger cast him aside after all the loyalty he's shown him over the years:
"Well there's no two ways about it. I was completely loyal, stuck by the guy, was as loyal as someone could be. I took a lot of heat during Tiger's scandal — not just myself, my family. I never really got pardoned from that scandal. So I do felt let down, there's no two ways about it. Like I said, I'm not disappointed to be fired, but given the circumstances and the timing of it, I just find it quite extraordinary."
On if Tiger has given him a full and adequate explanation for the decision:
"It's personally between the two of us, so that's not something I'll indulge in. That's between Tiger and myself."
Whether he's lost respect for Tiger:
"Well, I would have to say what transpired 12, 18 months ago I think anybody in my situation would say that they didn't have total respect and that respect would have to be earned. Obviously this situation is definitely not earning my respect if you like."
If the decision to fire him was strictly golf related for Tiger:
"Like I said, any player that's not playing the best to what they feel their ability is, they often look for ways to change and get somebody else involved with it — be it a new coach, a new psychologist, a new caddy, someone to bring in some new enthusiasm maybe, a new direction, bring some different things to the table. I'm sure that's what he's thinking. I don't doubt that."
On how difficult it's been for him to stay quiet about the news for the past two weeks:
"Well obviously it's a little bit difficult. I was quote as saying that I was only carrying for Adam Scott for one week, but in fact that quote didn't come from myself. So speculation after I caddied for Adam for one week, and then to two weeks and then to last week at the British Open — there was lots of media asking me last week what was going on. So yeah, in respect to Adam, the story was best if the story did not come out whilst he was competing in a tournament. So that was why I held the story back following the British Open."