Steve Smith Maybe Isn't Quite The Arrogant Player He's Perceived To Be:
"I don't want to be a #1 anymore. I don't want to be a guy who can't let go of something he's got to let go."So far this off-season, the Carolina Panthers have said goodbye to several key players. Jake Delhomme and Julius Peppers come immediately to mind. At the same time, the Panthers have yet to add many pieces to fill the void that their departure creates. One integral piece of the puzzle that will still be wearing a Panthers uniform next year is the mercurial wide receiver Steve Smith. The four time Pro Bowler saw his numbers drop last year as Jake Delhomme struggled to get the Panthers' passing attack going with any sort of consistency. Smith and Delhomme had a famous spat or two during their tenure together in Charlotte, but they were also one of the league's most exciting and formidable deep tandems throughout much of the last decade. With Delhomme gone, Matt Moore takes over the reins at quarterback. The one thing I might suggest Moore does early on next season is to get Smith the ball early and often.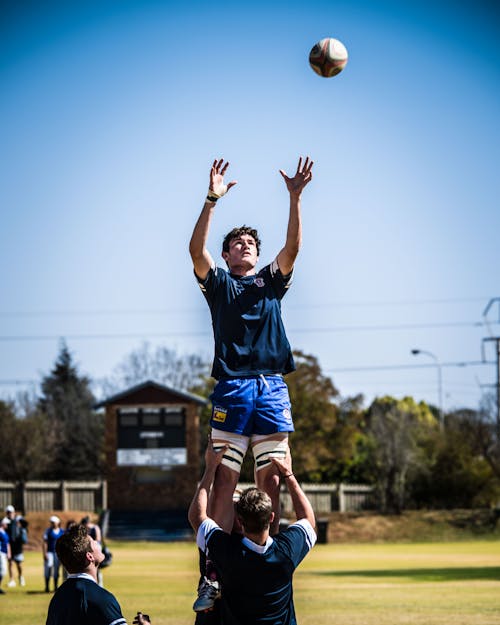 Smith joined WFNZ in Charlotte to talk about if he's concerned that the Panthers haven't really replaced any of their losses via free agency so far this off-season, how he would like the Panthers to acquire a wide receiver that is talented enough to do more than just compliment him, how he's ready to relinquish his duties as the #1 receiver and move into a more complimentary role in the slot himself, whether or not he thinks it was the right decision to let Delhomme go, what he expects out Dwayne Jarrett this year, how he plans to approach his role as one of the team's veteran leaders this coming year, and how he doesn't think that he or any of the Panthers players will do anything short of playing all out for the embattled head coach of the Panthers, John Fox.
On If He's Concerned About The Panthers Off-season Moves Thus Far:
"If you really look at what's going on with the league, a lot of players aren't being signed. It's a slow process. So with your team, of course you're going to say why aren't we doing anything. And as a fan, of course you're going to have that anxiety where you're like hey, we got rid of some key players, we've got to replace them with 'better players'. You know, you always want to upgrade. But it's going slow altogether. Tyler Brayton came back, and he's back I think after taking two trips or one trip. So I think that's just the move with the lockout kind of looming. That's just the pace that it's going at – it's going at a slower pace. So you can't really say why aren't we doing anything because no teams are really doing anything. So I think that's kind of the pace and philosophy with the lockout uncertainty going on with people just trying to make sure they get all their eggs together and get their finances together. That's my opinion, I could be absolutely wrong, but our team isn't doing any more or less than any of the other teams."
On Those Who Have Written That The Panthers Need To Add A Complimentary Wide Receiver To Play Alongside Steve Smith, Whether That's Mushin Muhammad Or Someone Else:
"Well the thing is, everybody keeps saying a compliment receiver to compliment me….I don't want anyone to compliment me. I'm turning 31 years old, people can say I'm losing speed, yada, yada, yada. (Editor's note:  I love that Steve Smith is quoting Seinfeld!)  Whatever. I would like a younger guy to come in and eventually take my spot. I don't want to be a #1 anymore. I don't want to be a guy who can't let go of something he's got to let go. I would like to be a guy that can play in the slot all day, and I would like some of these young guys to start doing some of the out routes like I was doing for Moose and Ricky when I was fresh legged and when I didn't know what I was doing, and really start to develop and start handing over the torch. I don't want to be this guy who can't let it go when it's time to let it go. To be honest, the next five years, I want to enjoy playing. And I really haven't enjoyed playing because I had goals where I was like I want this, I want that. And in the process, I kind of forgot that I'm playing my dream. So I just want to settle down and fade away in a good way, not in a bad way. I really want to feel like I was part of something special to help Carolina be one of those dynasty teams. And that's what I mean by I don't want to compliment somebody, I want to add to what they already have. And all the other stuff – I mean the quarterback situation and all that other stuff – I hope it takes care of itself, but I did lose some friends, and my wife lost some friends, people we were hanging out with, having barbecues with. Now we're not going to have that luxury as much as we did the last two, three years, and some guys six years."
On If He Personally Thinks It Was The Right Thing To Do Letting Jake Delhomme Go This Off-season:
"Do I think it was the right thing to do? I personally think this game will either help you or hurt you, and how you end your game will summarize your employment for next year. That's how I feel about it."
ON If He Likes The Ball That Newly Appointed Starting Quarterback Matt Moore Throws:
"To be honest, I'll be like everybody says I am – I'll be arrogant. I like any quarterback that throws to me."
On If He's Really Cool With Carolina Bringing In A Big Name Wide Receiver Like A Brandon Marshall:
"If they want to bring in Brandon Marshall, that means Brandon Marshall is going to be running all the deep routes, so that's cool with me."
On What He Thinks The Panthers And Their Fans Will See Out Of Dwayne Jarrett Next Year:
"I think what you're going to see out of Dwayne Jarrett is what Dwayne Jarrett wants to show. I think he's improving, but at the same time, this game comes and goes so quickly with players that if a guy doesn't show what he has at some point, the game is going to pass them by. I think you guys have seen that with this team because you guys analyze this team a little more  than other teams, and you've seen it with other teams. So I mean, guys come and go all the time."