Steve Lavin Believes A Rigorous Schedule And "Putting The Hammer To The Rock" Has Lead The Johnnies To A Top 25 Ranking
by Steven Cuce
Steve Lavin has lead the St.John's Red Storm to their first top 25 ranking since 1999-2000 compliments of a 17-9 overall record along with a 9-5 record in the Big East, which is tied for third in the conference. Duke, Georgetown, Notre Dame, UConn and now Pittsburgh have been victims to the Red Storm at Madison Square Garden. Who would have even thought that was possible going into this season? The Johnnies have protected their home court really well this season and look to make some noise not only in the Big East tournament, but the NCAA tournament this March.Lavin has done some job here in the early going with the Red Storm. His first task was to put a jolt of energy and excitement back in a program that was a shell of their former self. He seems to have done that already.The Johnnies have become truly relevant on the college basketball scene as Lavin leads a team full of seniors who never truly knew anything, but losing. He's said to have a top ten recruiting class coming in next season and his coaching staff has helped lift the spirits of this program. Assistant coach Gene Keady was the man who hired Lavin twenty-three years ago and Lavin has attributed much of his success over his career from him. The Red Storm look to continue their current pace as they finish out the regular season with DePaul, Villanova, Seton Hall and University of South Florida in Big East play.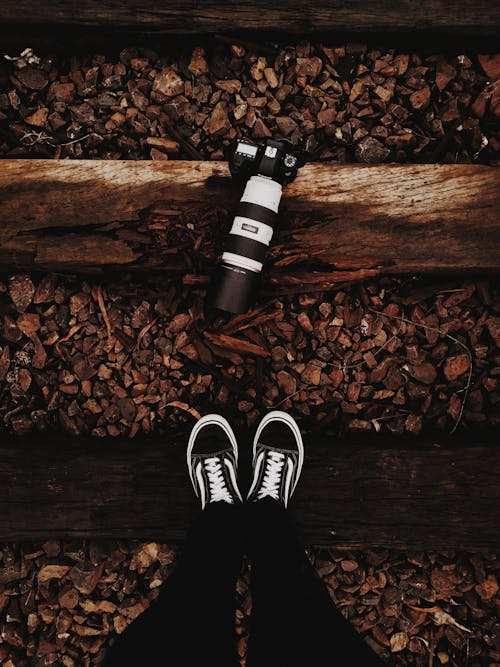 Steve Lavin joined WSCR "The Score" in Chicago with Matt Abbatacola to discuss the positive weekend for the program, how does he maintain the focus on a team that isn't used to success, what is the biggest challenge he's faced as a coach this season after coming back from broadcasting and how impactful is coach Gene Keady to the staff.
Congratulations on the positive weekend for the program?
"I appreciate it. The players have really responded and we've had some breakthroughs winning six of seven against some quality opponents, but I think the table is really set for the success that we have had as a result of a rigorous schedule. You know we went out west three times to play St.Mary's to open the season, we were up in Alaska for the shootout. We were recently out at Pauly Pavilion out at UCLA and at one point played eight consecutive top twenty-five teams, which is unprecedented in terms at least of my sense in the history of basketball and college basketball. I think the rigorous schedule, our training is why we're playing so well now and been able to knock of some real quality teams."
How do you maintain the level of the excitement to this team since they haven't been use to winning, but also keep them focused that nothing really has been accomplished yet?
"I think the same approach we've taken all year, which is hammer the rock, the work ethic, and every day focused on incremental improvement. You know just gradually we'll talk about inch-by-inch or brick-by-brick, both individually in terms of skill development or certain aspects of play that the various members of our team needs to improve on, then also collectively when you put it together. If you are making a gradual stride they'll be breakthroughs and again I believe it is the fact that we've had the most rigorous schedule in the country. We've challenged ourselves and that's the reason we're playing well now. The Kipling poem "If" that's really, I think is appropriate for sports and all aspects of life. You don't want to be in the peaks or valleys cause there's a middle ground, a balance that you strive for and that's what we're trying to do. Not try to get too high after a run of success early in the year when we played that stretch of eight consecutive top twenty-five opponents I didn't want them to get too down, to become fragile, lose confidence, but instead just stay on the path of improvement, stay on the path of progress, keep putting the hammer to the rock and sure enough they have. We have to maintain that attitude now that we've had a degree of success."
What's been the biggest challenge you've faced since leaving broadcasting and going back into coaching for St.John's?
"You know I'd say the coaching aspect is second nature. It's like riding a bike. I grew up in a basketball family and all my life all I've known is the sport of basketball either as a player, an assistant coach, as a head coach, as a broadcaster, now back as a head coach. I'd say it's probably your coaching stamina or your coaching chops. It's the decision making or seeing things with clarity or a comfort level on the sidelines or for a sense when to call timeouts or draw up last second plays. Those things come for me naturally because I've been around the game. I've learned from the best and I've been fortunate enough to have really good people that I could draw from in terms of sounding boards and people that understand the game. I have an outstanding staff as well. I think the challenging part is just the stamina. As a broadcaster that's a more deliberate pace, more autonomy, there's less pressure. There's less of a toll in terms of your physic-kick energy, you'r emotional energy and yet I really missed the competition. I missed the rush. I missed the mentoring. I missed being on a college campus. I missed that battles that come from competing at the highest level, but it's going to take some time before I get my coaching chops or stamina up to the level I want them to be. It might be up to a year or two before that happens. You have to train for it and adapt and adjust as you go."
How has Coach Gene Keady been impactful for you on the coaching staff dating back to your days at UCLA and the credibility he brings to your staff?
"Yeah well Coach Keady other than my mother and father is the most influential person in my life. He hired me twenty-three years ago at the university and he opened that door. It began what I consider a magic carpet ride in basketball. You know a twenty-three year run both as an assistant and a head coach as well as the opportunity at ESPN for seven years of being a broadcaster. All that as a result of Gene Keady giving me an opportunity to break in as an assistant coach with the Boilermakers, so I'll be eternally indebted. He did shape my coaching philosophy and more importantly how to conduct business, how to be someone successful and to achieve in life, answer to all the right value in terms of work ethic, loyalty and honest and treating people right and humility. Just a number of factors so again other than my Mom and Dad coach [Keady] is the most influential person in my life. The timing was right. His wife Pat has passed away recently. He's got a lot more time. He's still has a lot more vitality and energy at seventy-five years old he can still go at a rock star's pace. I just thought he would be a great asset. Kind of our senior advisor. Someone I call my "basketball buddha." My personal Mr.Miyagi and great for our staff. Great for our players. He's got that tough love grandfatherly presence. He also has a sense of humor. He brings a little heartiness as well. He surprised people with that great scald he had as a head coach of Purdue. He actually has a great sense of humor and gets a bang of out life. He's valuable in breaking down game film with our staff, helping us with practice plans, making options in the game and both practices through film work. Someone with good kinship for me. You know speaking to boosters or if we have a golf tournament. You know taking some of our heavy hitters to dinner. He does my radio show, so he can fill in for me and allow me to focus on some of the bigger tasks at hand and people love him. They connect with him. He's a legend of the game, so on so many fronts he's been helpful.
There's a comfort level just having him on my left, on my right is Rico Hines my very first recruit at UCLA going back to the mid-1990′s. He's been with Don Nelson and the Golden State Warriors over the last five years and he joined me when I took over. On my left is Gene Keady my first boss and my right is Rico Hines my first recruit. They kind of bookend or flank me and there's a comfortable level because they cover the whole span, the arc, of my career in basketball."