Stephen A. Smith on Tiger Woods' Statement: "I didn't find anything genuine about his presentation at all."
Unless you've been away from a computer, radio or television set this past 72 hours, you surely are aware of Tiger Woods finally addressing the media about his transgressions to his wife and family. Woods' words may have been sincere, remorseful and thoughtful, but many columnists and talking heads felt that Woods was anything but convincing with his delivery. Bill Simmons broke down Tiger's speech and thought he came across as robotic and hypocritical; Stepehen A. Smith, who's never reticent about sharing his views, was also unimpressed.
Smith joined KLAC in Los Angeles to share his thoughts on Tiger's speech, how it was awkward watching the always guarded Woods try to show remorse, and how it's incredibly difficult for megastars to resist the myriad temptations women throw at them.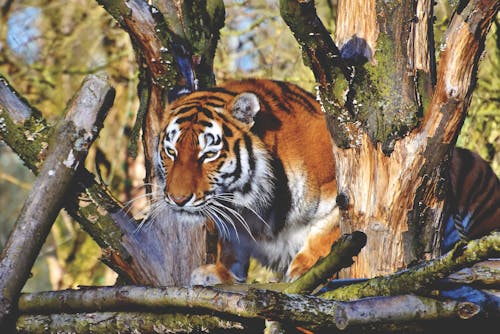 On what he thought of Woods' statement last Friday:
"I thought it was a start, but I also thought he came across as very fake and disingenuous. I didn't buy a word of sincerity that was coming out of his mouth. I thought he was upset that he even had to be there in terms of having to address anybody. Certainly he didn't want to address the media and I thought that he was a punk and coward away from the real issue of really addressing the issue of what transpired. You don't have to get into the details of what transpired between you and the mistresses or between you and your wife, or whatever the case may be. But you do need to go in front of some people and actually answer questions as opposed to some kind of press people. You've got people who think it's brilliant and all of this other stuff – they're living in a different world than me. I thought that he was insincere, I thought the words were sincere, but I thought the heart that was spewing those words left a lot to be desired quite frankly."
On if he thought it was awkward watching Tiger trying to show remorse:
"I thought he did the equivalent of somebody who keeps squincing their eyes, squinching their eyes, auditioning for an acting role where they require you to show some tears. And he was trying to squeeze some tears out of his eyes. I didn't find anything genuine about his presentation at all."
On the temptation that superstars like Woods and MJ have to deal with in terms of women flaunting themselves all over men:
"It's incredibly prevalent. There's no denying that. It's pretty much understood that they sit there and promise the love, honor and that other stuff. That does not necessarily include monogamy. That's just the bottom line. By and large, that's just not something that's expected of these guys. There's very, very few of them that live by that code. I don't want to call them out or anything like that, and I'm not going to get into a percentage or names. But by and large, when you consider the quality of women and the amount of women that throw themselves at these guys' feet, remember, it's one thing to avoid temptation, it's another thing to constantly have to resist it. Very, very few men are able to avoid that and resist that temptation on a constant, constant basis."Stephen I see you continue to be an idiot which is why you can't seem to keep a steady job anywhere you go. Maybe you can contact Derek Jeter since he is rumored to have set Tiger up with his sloppy seconds Rachel chick to Tiger when Tiger was visiting Jeter at his apartment last summer. Single rich playboy hooking up married buddies with his trash after he gets done. The Coward is Jeter for running off to California thinking the press would question him. While we are on Cowards? Why don't you contact Tiger personally and tell him this yourself instead of writing it on a blog. If you can't say this to the man's face you are a Bigger Coward.
Did Stephen A. Smith jump up and down because of Tiger Wood's presser? Because its like the only time people seem to care what he has to say. And still I blame the news networks for making it seem like we care what he has to say by putting him on.Oh so Stephen A. will continue to be just another Sports hanger on Enabler to these cheating athletes huh? I cant wait for TMZ to finally get their Sports Department going and then we will finally get the names being named complete with photos, videos, and recordings of our "stars" at work. They will finally do what the Stephen A.'s have never done—name names…he's just another dude in the JFK like press pool letting their buddies run wild hoping as one writer said, for the sloppy seconds and thirds.TMZ Sports bring it on and bring it on soon…I do want the names being named complete with photos and the humiliation that will go with it. Let em concentrate on the job they're paid to do and which we pay too large a ticket price for the frolicking that apparently takes them away from being their very best. TMZ gets here any other sports "reporter" will be nothing more than a score reporting scribe…no more million dollar mouths or writers when the names get named complete with photos and proof of the raunch they've been pulling for half to 3/4 of a Century on the Fans and public
stephan a smith is a clown tiger doesnt owe you shit. no wonder you got fired from sc
Everything Stephen A. says is true. Tiger made millions pretending he is a a paragon of morality while doing the exact opposite. So if Tiger pretended he lived his life in high moral grounds just to market a product, he must now answer to "everyone" that has a question about his morality. Hopefully society will make him pay for trying to "con" us and stop buying whatever product he pushes. There are literally 1000's of people who knew what he was doing; probably helped him. But since they (ESPN, jocks & hanger-ons, sponsors) depend on him to make a living, they turned a blind-eye. For those of you that question this, please ask your other half if it is o.k. for you to have sex at your home with someone other than your mate…
I don't think anyone condones what Tiger did, but for SAS or anyone else in the media to feel like Tiger owes them something is ridiculous. What he does in private is between he and his wife. The media aren't entitled to know about this, for them it is about selling magazines and newspapers. SAS is just like Skip Bayless, they think talking the loudest and repeating themselves ad nauseam makes them right, but it doesn't, it just makes them loud
Tiger doesn't owe us anything. But he tried to give us bull shit and make it sound legit. Why are people not used to this from every athlete that comes forth after their transgressions are revealed. It's all PR it's all bullshit. Like them for how they perform at their sports not for who they are.
For me, Tiger Woods has ruined his reputation completely and not in the least because he cheated on his family. I just assume that every big male sports celebrity is cheating on his wife. For me, the fact that he has been such an incredible pussy about answering any questions or taking any of the shine off his media image (AKA his main source of money) by claiming that this is a "matter for his family" ruins his reputation. Tiger is, of course, correct that he doesn't have to answer anyone's questions because there is no legal action against him, but when you make so much money off your image as a choir boy golf assassin, you have placed your personal life in the public arena. Now, he's freaking out because a) he stands to lose tons of money going forward and b) he's been exposed as a complete fraud.
As far as I'm concerned, Tiger's press conference was a slap in the face to anyone in the public who has a brain. He was condescending and hypocritical to the nth degree. Too bad Tiger's handlers are still banking on the whole thing going anyway because their advice is making Tiger come off like a complete pussy who can't own what he did. I don't think anyone but the females are really that surprised by the cheating, but the refusal to answer for it was a real
I'm not surprised to hear Stephen A. Smith continue his self-promoting hyperbola. He has issued an acerbic attack but failed to justify it in any of his follow-up statements. Just where is Tiger being a "punk and a coward" Stephen? I have heard many reporters complain the Tiger will not answer questions. The truth is: he doesn't have to. What questions do any or you want to ask? In my opinion, Tiger has made an appropriate apology. He acknowledged those that he hurt, admitted he was wrong, gave an explanation without making an excuse, and described how he plans to do better. I'm skeptical of those who like to kick a person that's down. They seem to complain and criticize more than most, yet no offence was directed against them. Reporters should move on. You don't get your pound of flesh. If you miss your opportunity at stardom by being seen on camera asking the superstar athlete the "tough questions", it's too bad. Please find a more honorable way to earn your reputations.