Dwight Howard makes his return to Orlando tonight and it should be a toss up to see the kind of reaction he will get. Most fans and pundits would think Howard is going to get booed profusely after pushing his way out of Florida for the past two seasons. Stan Van Gundy chooses to remember the good times with his former center and offers his insight on how Howard is misunderstood by the media. Stan Van Gundy joined WYGM in Orlando on Open Mike to discuss Dwight Howard making his return to Orlando this week, Howard's number being retired by the Magic, Howard's comments last week ripping his former teammates and Howard never apologizing to him.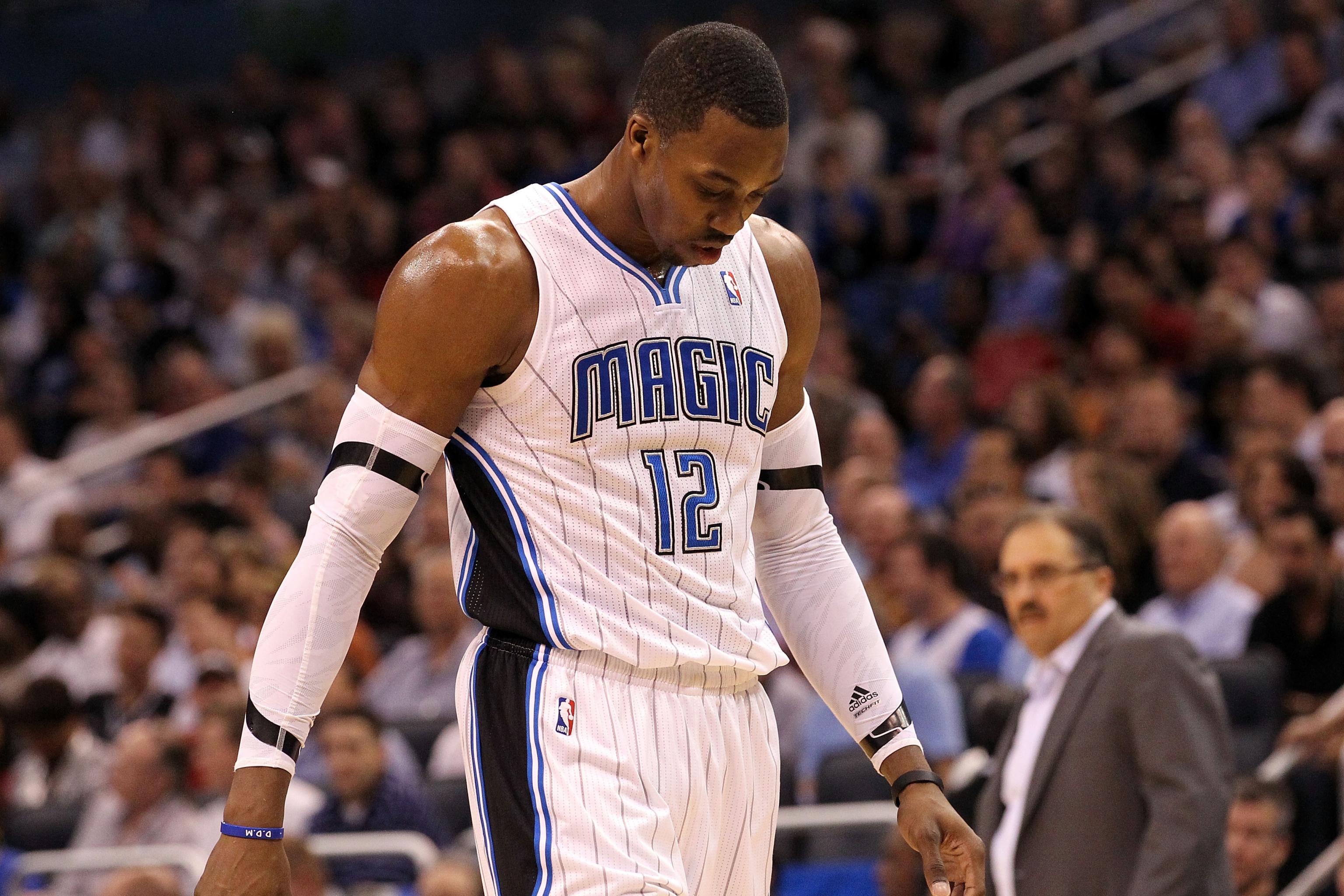 How do you think Dwight Howard will be greeted in his return to Orlando? How should Howard be treated?
"I don't really know how he will be greeted. It would be interesting to see how he is greeted. I think he should be greeted very well [by Magic fans]. He had eight very good years here. It's an interesting phenomenon to me. When a player like Dwight wants to leave, people get all upset about it. They say he's not loyal and everything else. But when a player like J.J. Redick wants to stay and the Magic decide it's in their best interest to trade him, then there's no uproar about that. It's really not fair. The guy, while he was here, he did a great job for the organization and took it to unprecedented heights. It had been a long time since Shaq that the Magic had won. Dwight was a key part of bringing them back –c ertainly not the only one, but a key part — and I would think the fans should reward that and give him a very nice ovation. I think what he'll get is a mixture. I think he'll get some people standing and cheering and he'll hear his share of boos, too."
Do you think that Dwight Howard's number should ever be retired by the Magic? What about Shaquille O'Neal?
"They are the two best players in the history of the organization. If you're not going to retire their numbers, then whose numbers are you going to retire? Maybe you don't have to retire any numbers, but to me, yeah, if you're going to retire any numbers, those would have to be the first two."
How about Dwight's comments last week that the players he played alongside with on the Magic were players that nobody wanted?
"I watched the video before I ever ready any of his articles and so I knew the context. I was sitting there watching Dwight on the video and I didn't think he meant to disparage his teammates. I thought he was trying to defend himself and his meaning on the floor. I thought what he meant to say, basically, is we had a lot of underrated players and we were an under-appreciated team. I was the best player on the team and this is the demeanor I had in Orlando and we won a lot, so what's the problem? Unfortunately, instead of saying under-appreciated or unrespected, he made the comment that he did. Certainly if I'm a player, and we had a lot of good ones here, Dwight didn't do this by himself by any means. If I'm a player and I read that comment then yeah I'd be upset. I saw it from both sides. I felt it was an unfortunate incident all the way around because I don't think it's what Dwight meant to do, was to disparage his teammates. And at the same time those guys felt disrespected, and that's unfortunate because in my mind what all those guys did here deserves a great deal of respect."
Has Dwight ever apologized to you?
"No, and I never have apologized to him. You have disagreements at times. I don't see any need for apology. We've talked about things and there's no need for an apology on either side in my opinion."