SRI NFL Preview: Science Predicts Green Bay over San Diego
SportsRadioInterviews.com has teamed with PredictionMachine.com to preview the upcoming NFL season. PredictionMachine.com plays every game 50,000 times before it's played. In this case, the site has played the entire regular and post-season 50,000 times for this preview, presenting the projected results for game. Learn more about How this Works.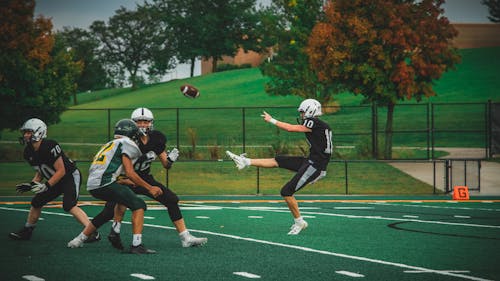 Season Summary
A difficult schedule and early-season injury issues kept the Green Bay Packers from dominating during the regular season in 2010. Once the playoffs started though, everything clicked for the team that was our preseason NFC representative in the Super Bowl (we had Green Bay losing to the AFC Conference Championship participant New York Jets in our original projected Super Bowl). This season, with just about everyone back, including players like Ryan Grant and Jermichael Finley who missed most of last season, the Packers look like the clear favorites in the NFL. Green Bay wins a league-high 11.4 games to take the NFC North, which has four teams projected to win 7.9 or more wins, 59.0% of the time, ultimately making the playoffs an NFL-best 79.3%. The Packers go on to make the Super Bowl 21.8%, winning it 13.0% of the time.Had the San Diego Chargers sneaked into the playoffs last season, we may have seen a similar, meteoric rise through the conference playoffs and into the Super Bowl. Even with holdouts from and injuries to some of the most important players on the team, San Diego out-gained opponents by a remarkable 1.3 yards-per-play. Special teams issues and a lot of bad luck (including seeing Kansas City face one of the easiest schedules we have seen) combined with injury and off-field issues to keep the Chargers out of the playoffs despite consistently ranking in the top five of our Power Rankings. Do not expect to see San Diego miss the post-season again this season. The Chargers, with an easier 2011 schedule, win the AFC West an NFL-high 66.8% of the time, earning the conference's top seed with an average of 11.1 wins. The Chargers take advantage of that homefield advantage to make the Super Bowl 18.5%, winning it 10.5% of the time.
The Dallas Cowboys, Arizona Cardinals, San Diego Chargers and Houston Texans – replacing Chicago, Seattle, Kansas City and Indianapolis respectively – represent new teams in our most likely playoffs that did not make last year's post-season. Most notably Houston ends the Colts' nine-season postseason streak by winning the AFC South. The reason is one of the most interesting we have ever seen. A Week 10 matchup at Jacksonville in 2010 that ended in a Hail Mary touchdown by the Jaguars not only squashed Houston's playoff hopes, taking the Texans under .500 after starting 3-1, it meant the difference in division standings between the Jaguars and Texans. Had Houston won that game (and nothing else changed), the Texans would have to face other second-place AFC teams in San Diego and the New York Jets. Instead, Houston gets Oakland and Miami on it slate. That's the 17th and 24th ranked teams in our preseason Power Rankings as opposed to having to take on third and sixth ranked teams. Since the Texans win the division by less than 0.1 games over Indianapolis, that quirk in the schedule is a significant differenceLooking at the results, downfield passing offenses reign in  The Packers and Chargers are second and third in our passing efficiency rankings, while eight of the top ten passing teams make our most likely playoffs. No team ranking in the bottom 15 of these rankings wins more than 8.2 games on average.Fantasy Football Projections (350+ players), Team recaps, Power Rankings and Preseason Over/Under Win Total Picks are also available at PredictionMachine.com. Based on the analysis, here is the projected NFL Playoff bracket. It should be noted however, that this exact bracket only occurred 301 of the 50,000 seasons San Diego 23